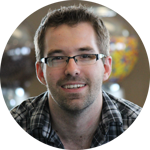 Affiliate marketing: What's in it for you?
Money. Flexible hours. The ability to be your own boss and work from home. Low startup costs.
Sound too good to be true? Far from it. Affiliate marketing is a proven and legitimate way of earning money, and it's just about everywhere you look. In fact, you'd be surprised by how many people are doing it.
Heck, even you've done it. You just might not realize it.
Ever told friends about a great restaurant that they later went out and tried? That's right: Affiliate marketing. (Except you didn't get paid, so we'll just call that affiliate marketing volunteering.)
Now imagine doing that on a much larger scale—say via your website or blog—but this time being paid a commission each time another friend tries out that great restaurant.
And that's affiliate marketing in a nutshell.
A growing opportunity
With so many products and services being purchased online these days, companies have to find new and more effective ways of driving traffic to their website. One way is through an affiliate marketing program: Affiliates put the company's banner on their website; when people click it and make a purchase, the company pays the affiliate a commission.
So what kind of fly-by-night companies offer affiliate programs?
Apple, Amazon, Dell, Microsoft—you may have heard of them.
And yes, SherWeb too. In fact, the number of companies with affiliate programs is downright staggering.
Finding the right affiliate program
There's no doubt that there's money to be made in affiliate marketing. But the secret to making real money in affiliate marketing is to find the right program with quality products that are relevant to your audience.
Take SherWeb's affiliate program for example. It offers a simple, hassle-free way for any consultant, satisfied customer or other technology-related professional to earn money by simply referring their contacts and customers to SherWeb's high-quality hosting services. It's an organic fit because affiliates are able to build trust with their audience—which is important when making a recommendation.
How recommendations work… and pay
Every affiliate program is different, and each one has its own pay structure. In SherWeb's case, affiliates have a few options for recommending our hosted services. They can do it by word-of-mouth or through banners and links on their coupon site, review site, blog or any other IT-related website.
Or they can use both methods and maximize their income.
When the referred customer signs up, we pay the affiliate 200% of the first month's value of the sale.
It's that simple.
A program that helps you earn more
SherWeb's affiliate program offers a number of affiliate advantages that make it easier for affiliates to make more referrals and earn more money:
• Higher commissions than other programs: 200% payout on the first month's value of every sale
• Proven, high-quality solutions from a trusted hosting provider
• No subscription fees or other costs to join
• A no-obligation program that's tailored to the needs of affiliates
• Compelling, creative banners for higher click-through and conversion rates
• Aggressive promos and effective discounts and coupons
• A hassle-free approach with 24/7 support and direct billing to customers
• A dedicated program manager to help affiliates track sales, commission terms, banners, etc.
• A trusted third party affiliate network: Commission Junction, the largest and most trusted affiliate network in the world, to ensure tracking and payment.
Ready to get started?
Signing up as a SherWeb affiliate is so easy that you can start recommending our hosted solutions today.
Need more info?
If you still have question, you can check out our Affiliate FAQ page.