It is becoming more and more common to use analytical CRM systems in business these days. Such systems study customers' behaviour, needs, and preferences in ways that help businesses make smart strategic decisions for the future. They also allow companies to increase income and minimize business expenses, thus leading to an increase in the ROI (return of investment) coefficient.
Let's take a look at how a CRM system can affect the ROI coefficient. We will use Microsoft Dynamics 365 as an example.

Investment is effective when the coefficient is >0, but 20% is usually considered to be a good ROI coefficient for a business.
Before cloud versions of CRM systems were introduced, no project could cost less than a couple of thousand dollars. Buying server infrastructure and all needed client licenses for on-premise decisions was very expensive. Small and medium business thus found it difficult to invest in CRM projects. They were not sure the expected results were worth the investment.
The more a company spends on a CRM implementation system, the harder it is to get the investment back.
Cloud platforms have changed everything. They make it much cheaper for any business to get a CRM system. Now you don't have to spend huge sums of money on server infrastructure – you buy client licenses instead! Moreover, now you are able to buy licenses for a limited time of use. It's very convenient when you have a seasonal business, for example.
Pay for the system only when you use it. Sounds fair, doesn't it?

ROI Example for different modules of a CRM Project (Microsoft Dynamics 365)
1) Sales CRM capabilities will help your business:
To close more leads;
To create catalogues of products and price lists;
To manage agreements and request payments;
To build proposal and sales templates;
To find cross-sales opportunities;
To analyse sales performance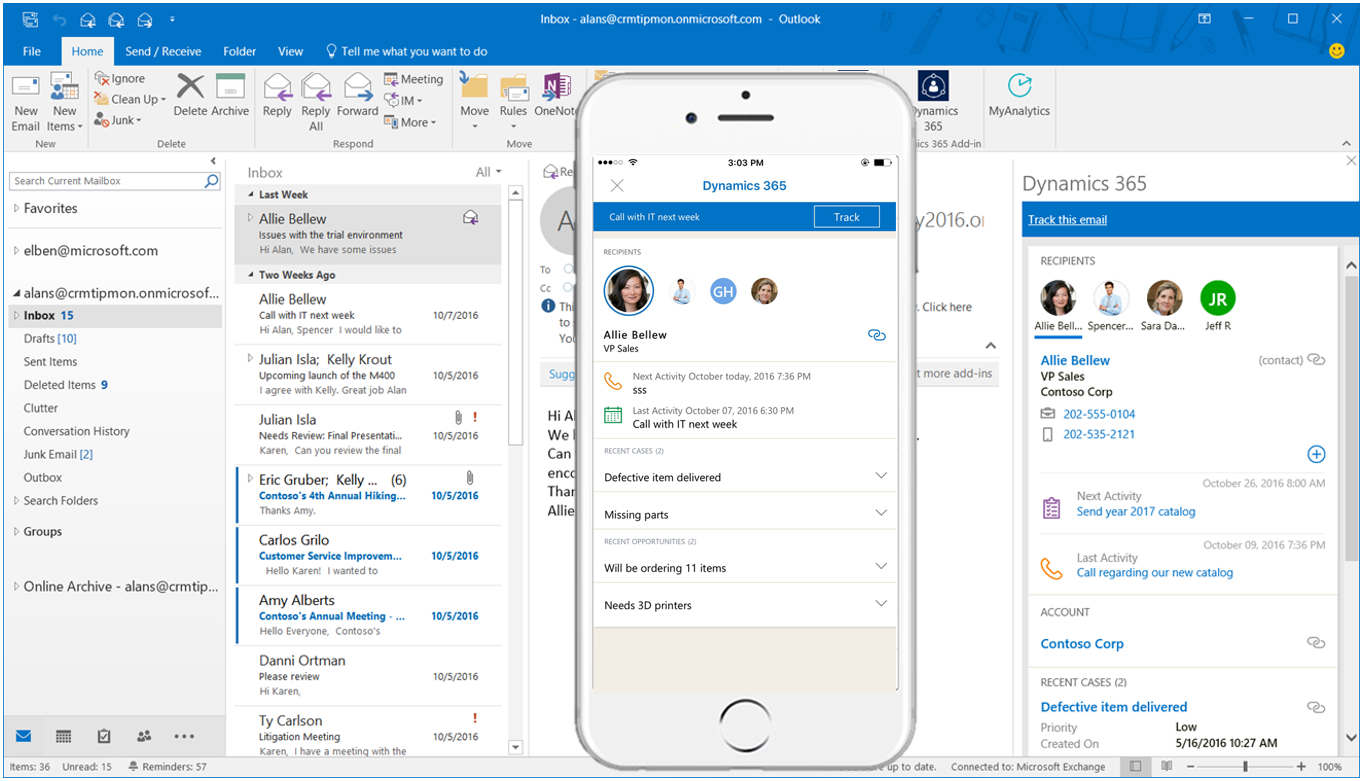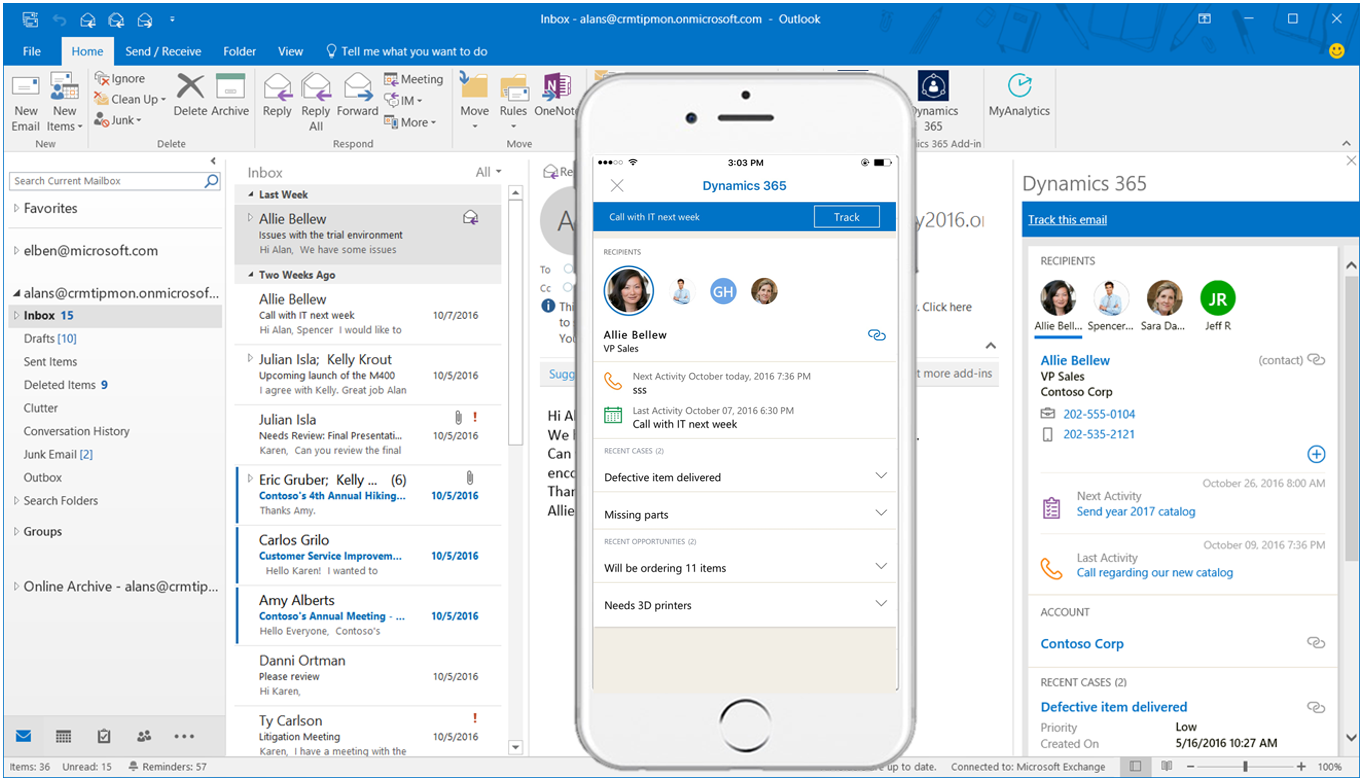 Microsoft Dynamics Sales will give your sales team:
A complete and simple interface for effective sales. It makes it easier for sales persons to focus on their main goal – to provide the best possible customer experience.
Ability to select the best niche of customers, prioritize them, and find an individual approach to each of them. This will lead to successful sales results.
Instruments to establish the best possible sales team communication.
Sales analysis.
As a result of using Microsoft Dynamics Sales, 87% of interviewed companies got the following numbers:
Increased productivity by 4.5%
Increased profits by 4%
Reduced administrative costs by 3.7%
2)How can CRM Marketing functions impact your business?
Customer database – for marketing campaign planning;
Create and target segments of customers;
Evaluate ROI for every marketing campaign;
Email marketing templates;
Build business processes for different marketing campaigns;
Automated tracking of all customer's activities;
Connection to Power BI for data analysis.
Microsoft Dynamics Marketing will let your marketing team:
Plan, execute, and evaluate marketing campaigns through the use of different channels of communication from the very beginning to the end of the process. This allows your team to implement their marketing strategies in the most effective way.
Manage sales, marketing resources and increase cooperation in the team; social marketing.
Create direct communication with customers, build brand and sales strategies, and immediately track the effect of every marketing investment.
As a result of using the Microsoft Dynamics 365 Marketing, 95% of interviewed companies got the following numbers:
Increased productivity by 4.2%
Increased profits by 3.2%
Reduced administrative costs by 3.7%

3)CRM Customer Service software will help you:
Fast registration of all customers' requests;
Customer agreement applications;
Effective customer support tools;
Real-time tracking of status of messages to the customers;
Analytical instruments.
Microsoft Dynamics Customer Service will give your sales team:
Loyal customers as a result of a personalized approach and proactive customer service (based on the effective use of data analysis).
Ability to communicate with customers at the most convenient time. The service is available for use in browsers, through social networks, chats, messengers, on cell phones and on tablets;
Ability to use an agent interface and cross-channel communication.
As a result of using Microsoft Dynamics Customer Service, 97% of interviewed companies got the following numbers:
Increased productivity by 4.2%
Increased profits by 3.5%
Reduced administrative costs by 3.7%
Now let's take a look at a case of CRM implementation and see what kind of challenges you may face, which benefits you will get, and how it will affect your ROI. We will use Microsoft Dynamics CRM implementation as a case.
The main expenses will be the following:
Purchase of licenses for Microsoft Dynamics 365;
Payment for the system's set up and its customization;
Payment for training your staff.
Forester defines two types of risks for CRM project implementation:
Implementation risk means that your investment in a CRM system can be bigger than you expect in the beginning of the process.
Impact risk means that your business needs may be not satisfied by a CRM system. The less clear your business goals and needs are in the beginning of the process, the bigger the impact risk for your business will be. In this case, it is possible that you will not launch the project right after investing in CRM system implementation. You will be able to work with the basic version of it for a while.
When you choose Dynamics 365 CRM, your company gets the following benefits: automatation of all your sales and marketing processes, better customer service, and better processing of leads.
But the most important are the financial benefits. They are:
Decrease in total expenses (no need to buy server infrastructure – you buy the required licences instead).
Decrease in expenses on CRM support service;
No extra expenses for on-premise licenses for CRM software;
Increase of income due to fast implementation of CRM system (quicker time-to-value) and its successful work afterwards.
These are the average numbers after launching a project:
System implementation in 2 to 5 months;
Payback within 2 months;
ROI – 75%.
Of course, the ROI coefficient can vary from project to project and from business to business (see the table below).

In order to have the most accurate numbers at the beginning of the project, you should have a clear understanding of a company's business needs and calculate approximate cost of CRM implementation (Microsoft used to provide businesses with a special online calculators, but this option is currently unavailable).
The good news is that you can ask a certified Microsoft partner company to do that for you. Qualified specialists with years of experience in CRM systems implementation will be ready to help you and your company to achieve even the most ambitious business goals.
Source :
The Total Economic Impact Of Microsoft Dynamics CRM Online by Forester, 2015
ROI Case Study: Microsoft Dynamics CRM by Nucleus Research