How long have you been running your applications from local servers? Some of you have been relying on the same hardware for more than 5 years and you're well aware of the high costs related to managing your own equipment. Even if you've been satisfied with your current physical server, you won't be able to keep it forever. Technology keeps evolving. You can't trust the server you bought half a decade ago to host modern applications, even if it was high-end hardware when you purchased it. But there is good news! The wave of evolution has brought new options to businesses, offering more flexibility, better cost management, and higher service levels. So, before you decide to purchase one or more physical servers, take the time to consider the most sustainable opportunity you have in the market: cloud servers.
Why Are Hardware Servers So Expensive?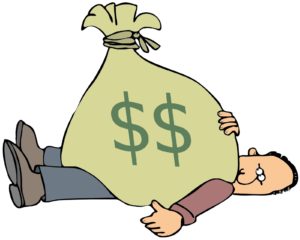 Whether your server is a boosted desktop you've been hiding in a closet, or a real tour or rack machine in a dedicated server room, the costs linked to it cover the same needs. Servers hosted at a colocation datacenter are no exception to the rule. Expenses pile up pretty quick. Think of the money you spend on the following: support contracts, component replacements or upgrades, UPS protection to prevent damages linked to power surges or outages, proper air conditioning, securing physical access to the server, dealing with local or public network issues and staff assigned to systems administration. That's a long list and it's not even exhaustive!
Take a look at the money you spent since you bought the hardware and you'll realize that the total cost of ownership is extremely high. Considering you might have more than one server and that you have other related costs, such as licences for the operating system and the applications or services running on the servers, you'll see that your IT expenditures may even be the highest in the entire company! If your company's activities require you to develop applications in-house, IT definitely ranks first on your capital and operational expenditures list.
Have you ever gone through a disaster, such as a fire, and were unable to recover data? You're not alone. A lot of businesses find it difficult to plan disaster recovery. They don't always have the skills and tools to implement a reliable backup solution. And even when they have one, there's no guarantee that their procedure for the restoration will work.
>>Do you know how to evaluate the Total Cost of Ownership for your servers? Read this blog!
What Are Cloud Servers?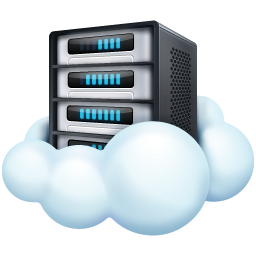 Cloud computing allows businesses to manage their IT in a totally modern way. Cloud providers invest in secured datacenters with powerful servers and network equipment that can handle high workloads. Using virtualization technology, they offer access to a multi-tenant infrastructure that customers can use to create and configure their own virtual machines, install applications and run services for their staff or clients. The infrastructure is fully segregated so no customer is able to access another's data. Popular operating systems available from these providers are Windows Server and different Linux Server distributions.
Cloud Infrastructure-as-a-Service (or IaaS) solutions include ready-to-use virtual machines that can be purchased from the provider, set to scale for the organization and made accessible almost immediately to the end users through the Internet. Access is secured through an authentication process and data transfer is encrypted. Customers can even ask for their own VPN connection to integrate cloud servers in the provider's infrastructure to their on-premises infrastructure: this is called a hybrid configuration. Costs related to licenses for OS or even database management systems will be totally eliminated, as they are part of the offer.
>>Want to know more about Cloud Computing? Download this document.
Cloud Servers Will Make You Save Money
Here's how the cloud will make life easier for company executives.
No Capital Expenditures
With no upfront investment required, you're free from any capital expenditures. The cloud billing model involves monthly payments based on your consumption of resources and the outbound Internet bandwidth. Services are metered so you only pay for what you use, when you use it. Your IT costs can follow your company's growth.
Autonomy
Businesses don't have to suffer long procurement and installation delays. Cloud servers are offered in a self-service model and can be powered up in minutes. Everything is automatized so your staff can start working on new projects the same day they are approved. This is a huge advantage to reduce your go-to-market time for products implemented in-house.
Efficiency
Did you know that you can even benefit from managed services? OS patching and even application updates can be handled by the provider. Your projects can go faster.  Your in-house experts will focus on the right tasks rather than spending hours on server administration. You can also implement other modern solutions with your cloud servers, like remote desktops that can be used on any device.
Elasticity
Because cloud providers set scalable infrastructures, resources can be provisioned or de-provisioned to suit a company's specific needs. You won't need to overspend, purchasing more resources than you really need to estimate future workloads. Just buy the resources you need, then upgrade when necessary.
Reliability
Services are guaranteed to be available at least 98% of the time. Some providers will even guarantee 99.999% financially backed Service Level Agreements. Such uptime is hard to achieve for most businesses. If your server is running a critical application, you'd rather have a cloud server. Do you need backup? Your provider can do it for you. Sometimes, it's even included in the monthly fee.
Security
Hosting providers have to abide by the highest standards to offer secure services. This is important especially if you're working in industries like health, finance or the public sector. Make sure you look for providers with the SOC 2 Type II certification that guarantees your data is secure and accessed only by authorized users.
Mobility
Think of how easy it would be to get one of your employees to work remotely on the server, instead of coming to your office. This is particularly valuable for consultants. Your team can be spread over different offices, cities, states or even countries. They'll still be able to collaborate and work on the same server.