Each year, channel partners gather at SherWeb's annual cloud summit to learn from renowned industry experts.  As a result of positive feedback and high turnout, the MSP MasterClass online sessions were born. This great MasterClass is offered FREE and on-demand to any MSP or VAR who wants to be more successful reselling cloud services.
Our 2018 workshops are now available! Watch them (and the 2017 sessions) here!
Here's your chance to learn more about the best ways to approach your sales and marketing tactics and growing your business in the cloud. You'll get a complete view of the best practices and the latest trends from renowned industry experts. Here's what you can expect:
MSP MasterClass: 2018 Workshops
1. Coaching for High Performance
This hour-long session is given by Peter Jensen, founder of Performance Coaching Inc. In this session, Peter focuses on the possibilities of utilizing coaching as a positive management style, sharing first-hand examples from both the sports and corporate worlds.
About Peter Jensen


Over the past 20 years, Peter has worked with professional Canadian sports teams as a trainer and sports psychologist, helping athletes achieve high-performance and win gold medals. His extensive knowledge and understanding of what it takes to build effective leadership skills have benefited corporations worldwide. He is a top-rated instructor at Queen's Smith School of Business, the founder of Performance Coaching Inc., and author of 3 books including Thriving in a 24-7 World.
2. Using Great Content to Get From Lead to Pipeline
In this session, you'll learn how to build trust with your prospects and win clients through value-added content marketing. Digital marketing guru Marie Weise gives a compelling workshop, while providing key tips to attract a buyer in each stage of their journey.
About Marie Weise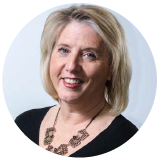 As president and founder of award-winning Marketing CoPilot Inc., and member of the Canadian Board of CompTIA, Marie has built a reputation educating organizations and business owners on effective digital marketing strategies. She brings over 30 years of sales and marketing experience in the technology and professional services sectors.
3. Marketing Intelligence Session: Trends in IT Security
This 30-minute market intelligence session discusses the 3 critical areas every business should focus on in their IT security. Based on CompTIA's latest research, Jim Hamilton fills you in on new technologies, processes and end-user education.
About Jim Hamilton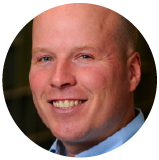 Jim plays an important role in building CompTIA's member communities comprised of IT professionals, vendors, distributors and thought leaders. As a former executive director of MSP Partners, he helped grow its membership to more than 5,000 MSPs and 40 vendor partners before it was acquired by CompTIA.
4. 10 Secrets of the Most Successful VARs and MSPs
This 30-minute session is presented by Julian Lee, president of TechnoPlanet. He'll tell you what the most successful VARs and MSPs are doing to stay on top of their game, according to research compiled from a community of 65,000 companies in 6 countries.
About Julian Lee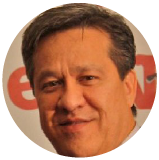 Julian's experience in the IT industry runs deep. He's been at the forefront of the IT channel since 1984 and has dedicated the past 25 years to helping vendors develop their channel partners with TechnoPlanet. His latest mission "Best Managed IT Companies" aims to guide channel partners in best business practices and become a bigger, better, stronger and smarter company.
5. Selling Happiness: How to Create Customer Experiences That Inspire Loyalty
This last session in the 2018 series is given by Marc Gordon, also the guy the Oprah Winfrey Network has called "Canada's Marketing Superstar". Find out the number one customer service myth that costs companies millions in resources and revenue, and how you can create remarkable customer experiences.
About Marc Gordon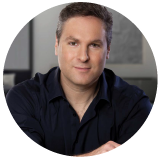 As a marketing expert with more than 25 years of experience, Marc focuses on empowering businesses to create powerful customer experiences beyond the notion of customer satisfaction. Some of his clients include Johnson & Johnson, Canada Post, The Canadian Securities Exchange, and presidents and CEOs of Fortune 500 companies.
MSP MasterClass: 2017 Workshops
1. Sales – The Cloud Financial Impact (Where the Money Really Is)
The first session is given by Dana Willmer, Principal at CloudSpeed. In this session, Dana focuses on the cloud market and growth rates, compared with more traditional IT.
About Dana Willmer
After 20 years in senior management and consulting roles, Dana has developed solid strategic and analytic skills. Dana has an extensive knowledge of the software industry and the Dynamics' Partner ecosystem. He has been a driving force behind the move many Microsoft Partners are making toward cloud computing. Microsoft Executives, Partners and industry analysts have consistently regarded his work as best in class.
2. Sales – The Criticality of Packaged Offers
In his second session, Dana Willmer focuses on sales and the importance of packaged offers for MSPs. He looks at how partners must have packaged business outcomes to sell and not just rely on technology. Other topics include how to build packaged offers and set yourself apart from the competition and make more profits.
3. Marketing is the New Sales – Building Your Marketing Muscle
This third session, which focuses on marketing, is given by Sharka Chobot, Chief Transformation Officer at Neural Impact. She explains why MSPs need to develop core marketing capabilities to acquire cloud customers. You'll learn why it's important to develop a unique value proposition in the cloud market.
About Sharka Chobot
Over the past year, Sharka has been actively involved in the Microsoft Industry Partner Program (IPP) helping Dynamics partners around the world transform their businesses to the cloud. Neural Impact applies behavioral economics, neuroscience and persuasion psychology to help Microsoft Dynamics partners increase the emotional engagement of their digital marketing. They also focus on accelerating cloud product development and optimizing go-to-market strategies.
Read an excerpt of Sharka's session
4. Marketing – Accelerating the Cloud Buying Process – Adjusting to Buyer 2.0
This fourth session is presented by Mark Stuyt, Founder and Chief Engagement Officer at Neural Impact. Mark reviews the primary differences between a traditional face-to-face selling process and an accelerated approach that is done remotely. He also reviews proven cloud selling tactics that consistently lead to 50% win rates.
About Mark Stuyt
Mark has been involved in Microsoft cloud transformation efforts for more than seven years. He acted as a facilitator and content provider for the Global Road to Repeatability (GR2R), Cloud SureStep and Industry Partner (IPP) programs. Neural Impact uses behavioral economics, neuroscience and persuasion psychology to help Microsoft and its partners improve their relationships with their customers and improve their cloud strategies.
5. Trends in Managed Services
This last session, given by technology futurist Ian Khan, focuses on the benefits and challenges of adopting cloud computing. In this market intelligence session, you'll learn about the benefits and challenges in adopting cloud computing, Ian will also tell you what to focus on when speaking with customers and how to overcome customers' objections to cloud computing.
About Ian Khan
Ian Khan is a TEDx Speaker & Technology Author and has published several books, including Cloud Wars, The Internet of Things & the Future of Innovation and Make Me Like You. Ian is a frequent contributor to industry publications, including McGraw Hill Education, Huffington Post, & TechVibes. He also speaks at many industry events throughout the year and recently participated in Cloud Expo, BigData TechCon and Big Data Expo.
Learn. Network. Grow
SherWeb has designed this MSP MasterClass to enable you to be more efficient and reach your full potential. We want you to be successful, so we're offering you the best tips that the sales and marketing industry gurus have to offer. And it's free!
Watch all sessions and receive a free certificate!
Get started with the Masterclass. Watch it here!
Curious about SherWeb's annual cloud summit? Be on the list to receive the latest news, including registration, dates, location and speakers!