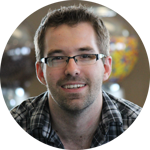 Microsoft Office 365 is a Good Hosted Solution for SMBs. But SkyOffice is Even Better.
There's always the temptation in a company blog to toot your own horn. Well, toot toot. Rather than subtle hinting, we're going to just come right out and say it: SherWeb's SkyOffice is the best hosted solution for small and mid-sized businesses.
And that means SMBs now have an impressive alternative to Microsoft Office 365.
Don't get us wrong. Office 365 is great – in fact, SkyOffice is based heavily on it. In fact, our SkyOffice solution might be referred to by some as Office 365 by SherWeb. But SkyOffice goes well beyond 365 when it comes to meeting the needs of small and mid-sized businesses. That's because SkyOffice is the only comprehensive—and affordable—Office 365 hosted solution designed specifically for these businesses.
SkyOffice: Everything Office 365 has…
SkyOffice offers full Microsoft Office 365 core functionalities, including Microsoft Exchange 2010, Lync 2010 and SharePoint 2010, along with phone and tablet synchronization and more.
…plus 4 important things it doesn't
But SkyOffice goes beyond 365 by offering SherWeb's award-winning hosting know-how for a much more comprehensive solution that will better serve your bottom line, further boost your productivity and free your IT staff to focus on more critical activities. Read on:
1. Full MIDAS migration services.
Our dedicated MIDAS team guarantees a fully-tailored, problem-free migration, with minimal involvement on your part so that you can remain fully focused on core business activities. Our team has successfully migrated the data of over 20,000 businesses and has one of the best reputations in the industry.
Our automatic, online backup and recovery service offers military-grade security and 3 quick ways of recovery. It is immensely more secure than storing your data on-site, and vastly quicker than creating physical back-ups. Simply set up your backup schedule in less than a minute and then forget about it; you won't even notice the automatic backups of your workstations, servers and mobile devices. Unlike some providers, we store your data both in the cloud and physically at our secure datacenters. Even in the event of server downtime, we can express ship your recovered data on a hard drive for the fastest recovery possible.
3. SherWeb's personalized 365/24/7 customer service.
Ensuring you have access to your data at all times is our top priority. We have dedicated (and more importantly, highly qualified and experienced) teams for customer service, technical support and data recovery that you can talk to anytime by phone, email and chat. And this is where SkyOffice really stands apart. We are confident in our ability to offer the great service: take a look at our no-hassle 30-day money back guarantee.
4. 4 flexible, affordable plans.
Almost all SMBs struggle with limited budgets. But that doesn't mean they all have the same needs.
SkyOffice has 4 economical plans (Standard, Professional, Business and Enterprise), all with predictable per user per month costs. Each plan lets you pick and choose which features are available to which users as needed.
In short, SkyOffice lets you continue to do all the things you currently do with Microsoft-based products, but now you can do it wherever and however you want—all while enjoying the same familiar experience regardless of device. You also enjoy compatibility with your existing systems and high security standards. Add to this the advantages of 99.999% uptime, always having the latest versions of software, and full compliance with government and industry standards. All the things you'd demand from any cloud solution. But SkyOffice goes even further by offering additional productivity-boosting services and unbeatable support… at a lower price.
A final toot
In creating SkyOffice, we wanted to create a comprehensive hosted solution that went well beyond Microsoft Office 365. We leveraged our decade's worth of hosting experience and spent over six months studying the market and observing customer trends to thoroughly understand the needs of SMBs. We think SkyOffice will be a major game-changer for these businesses because now they can finally afford to efficiently communicate and collaborate via the cloud, with world-class solutions and service at their disposal 24/7.
Will SkyOffice meet your business's needs?
Need more details? See which SkyOffice plan is best for your business.
*Update 7 Oct 2014: SkyOffice and SkyNox now go by a new name. Details