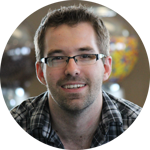 Review of the Top 2012 Reviews: Twitter moments and the words of 2012
We're now half-way through January, which means we've somehow managed to escape the Mayan apocalypse. It also means we have to start thinking seriously about our future, now that we have one. Perhaps 2013 will be the year that humanity finally learns how to not repeat the mistakes of the past. Or at least until the next apocalypse is prophesied.
In a recent post, we shared this eye-catching graphic review of 2012 for the world of IT.
But what about the non-IT news of 2012?
Here's one last final look at other major events that made news around the world last year, as well as the top words that best defined humanity in 2012.
Most Tweet-Worthy Events of 2012
Superstorm Sandy
More than 20 million Tweets were sent about Superstorm Sandy in the days leading up to and following its destructive arrival on the U.S. East Coast between October 27 and November 1.
MTV Video Music Awards
The 2012 show generated 14.7 million Tweets (with another 52 million votes cast via Tweets for the "Most Sharable video).
Most Tweet-worthy moment?When One Direction won Best Pop Video: 98,000+ TPM (Tweets per minute).
During the Giants-Patriots Super Bowl game last March, fans posted nearly 14 million Tweets.
Most Tweet-worthy moment? When the Patriots' incomplete pass sealed victory for the Giants: 201,000+ TPM.
U.S. Presidential Election
The first U.S. presidential debate on October 3rd generated 10 million Tweets
Another 31 million Tweets were sent about the election on Election Day.
Most Tweet-worthy moment? During the news coverage of the vote count on Election night: 327,000+ TPM.
Obama and Romney were obviously coached on how to point fingers during a debate. Did Obama's pointing skills help get him re-elected?
London Summer Olympic Games
The world shared a total of 150 million Tweets related to the Games, with the closing ceremonies generating more than 116,000 TPM.
Most Tweet-worthy moment? When Jamaica's Usain Bolt won the gold in the 200m sprint: 80,000 TPM.
Euro 2012
The U.S. may be crazy about football, but the rest of the world is made for football (football as in soccer):
Most Tweet-worthy moment? Juan Mata's death-rattle goal during Spain's 4-0 win over Italy in the final game: 267,000+ TPM.
Whitney Houston
When Whitney Houston died on the eve of the 2012 Grammy Awards on Feb. 11, fans worldwide turned to Twitter to express their grief, sending more than 10 million Tweets (73,662 TPM).
SOPA/PIPA
Two proposed and highly controversial antipiracy bills became major Twitter topics in 2012: the Stop Online Piracy Act (SOPA) and the PROTECT IP Act (PIPA). Mentions of "SOPA" on Twitter skyrocketed from 106,000 to 3.5 million Tweets within 24 hours. That same day, mentions of PIPA jumped from 86,500 to more than 655,500.
Top Words of 2012
Meanwhile, the Global Language Monitor's recent survey shows the "mental, physical and spiritual state" of the English-speaking world in 2012:
Top word: Apocalypse
(Mainly in reference to the supposed end of the world on December 21, 2012, due to a misinterpretation of the ancient Maya calendar. Oops, our bad.)
Top phrase: Gangnam Style
(In reference to the title of the single and video, Gangnam Style by South Korean pop star Psy's. Gangnam Style became the first video to have 1 billion views on YouTube.)
Top names: Newtown and Malala Yousafzai
(Newtown, Connecticut was the site of a deadly school shooting last December; Malala Yousafzai is a Pakistani teen who was shot in the head by the Taliban in October after advocating education for girls.)
Other widely-used words in 2012:
"Frankenstorm," "global warming," "fiscal cliff," "rogue nukes" and "near-Earth asteroids."
The Global Language Monitor reported that the top word of 2011 was "occupy," reflecting the Occupy protests against economic and social inequality, and "occupied" areas such as Iraq and Palestine.
There's hope that 2013 might inspire more uplifting words: Earlier this month, Malala Yousafzai was able to leave the hospital and rejoin her family.
What word or phrase do you think will dominate our conversations in 2013?