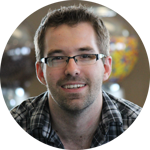 The End Is Nigh for Email… Or Is It?
Humans have always had a tendency to try to predict "the end".
In 2012, it was all about the Mayan calendar and the fateful date of December 21, which, as we have all lived to see, was nothing but a hoax. But people also like to predict (or wish for) the demise of things in other areas: the end of war, the end of the NHL lock-out, or even the end of Justin Bieber's reign as King of YouTube (thank goodness for Gangnam Style!).
When it comes to technology, email clients and servers such as Microsoft Exchange are starting to suffer the same fate.
Over the past 15-20 years, the popularity of email has skyrocketed to the point of becoming an essential part of business communications, enabling workers to share information and files quickly and safely. Still, many so-called experts insist on predicting email's imminent last hurrah. Why is that?
Usage
It seems the problem does not lie in email itself but in the way workers use it. We often tend to overlook the most basic etiquette, which, among others, prescribes a parsimonious usage of emails.
Some people would rather send four or five messages to a colleague than just talk to them face to face or call them. Others sometimes forget to click "Send"… or simply enter the wrong recipient. And who among us has never been subjected to a string of messages clogging our inbox because of the infamous "Reply to All" button?
Social networks
Many feel that, with the advent of social networks, business communications should have evolved by now, since you no longer need to know the recipient's email address and the limit of characters forces you to be straightforward and concise.
Also, it's true that the likes of Facebook, Twitter and LinkedIn have become an important part of many organizations' branding strategy and facilitate interaction with customers and partners. But what about security? professionalism? privacy and confidentiality?
Let's face it: Social networks are not exactly renowned for these things, which is why their use in most organizations remains limited.
Cloud
As for the cloud, some industry experts believe that it's slowly killing Microsoft Exchange and that there is simply no future for the email and collaboration tool; its outdated architecture is one of the main reasons Exchange is supposedly doomed.
But what those experts fail to understand is that, with the synchronization of emails and calendars with smartphones, Exchange has adapted to the changing needs of workers, who can now read and reply to business emails on-the-go on their mobile device; they no longer need to be at their desk and go through dozens of unread messages in one sitting.
Also, with the many useful features offered by email clients such as Outlook, email is still the better option for organizations: shared calendars, event reminders, meeting requests, file sharing, etc.
Finally, it allows for more formal communications (between an employee and their supervisor, for example), which is required in a business context.
Well alive
It's crystal clear that email remains a complete, convenient and secure communication technology that can be complemented by other tools such as Lync and SharePoint.
Businesses will continue to rely on it for a long time, as it is continually adapted to new realities; the trick is simply to use it properly. In short, despite what many prophets have been claiming, the end of email, just like the apocalypse, won't happen anytime soon.