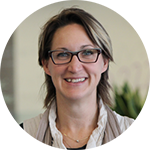 Why You Should Be Using SharePoint Lists Instead Of Excel Spread Sheets (And How)
Suppose your company is gearing up for a new product launch. You and the product team have a long list of tasks to complete in preparation for the big day. Four weeks in, the CEO announces he wants to realign the strategy. This changes several key deliverables, brings in new people, re-delegates certain responsibilities, and generally wreaks havoc with your carefully established deadlines.
In an ideal world, we could use an Excel spreadsheet to create a single task list that would never need to be changed. Everyone would get their work done—well and on time. Approval would be swift and simple, and the outcomes would exceed the set objectives.
How quaint.
But even in a "best-case" scenario, using a SharePoint list makes a lot more sense. Here's why (and how to use one):
Why Use SharePoint Lists Instead Of Excel Spreadsheets?
HOW TO MANAGE PROJECTS BETTER WITH SHAREPOINT 2013
Calendar View Of A Project

Below is a simplified calendar view for our example of a new product launch, showing a few tasks, and their scheduled start and finish dates.
List View Of A Project
Below is a simplified list view of the project, which provides a quick global view. Like the calendar view, it also show start and due dates (but in a different way), along with the percentage of the project completed and the department responsible for each task. Note that you can click to view the project calendar, add new tasks, or edit the list. Anyone with access rights can do this from anywhere, at any time.
Customization of Project List
Below shows just one of the many easy ways in which you can customize a list in SharePoint.
Out-Of-The-Box Templates Or Customize To Your Heart's Content
You can use the lists that come with your SharePoint site as-is, or you customize them. You can also create your own lists or delete lists that you don't use. As you become more familiar with using lists in SharePoint 2013, you'll come to better appreciate its many other templates for links, announcements, contacts, events, tasks and issues lists. If you don't find the list template you're looking for, you can either build it from scratch or base it on the design used for the built-in lists.
SharePoint can take a little while to get used to, but once it becomes standard process, you'll wonder how you ever managed projects, teams (and documents and more) without it.
SharePoint – More Than Just Lists
Over the years, SharePoint has become the leading document management and team collaboration software for businesses around the world—largely due to its affordability and customization abilities. Hosted SharePoint gives businesses the added advantage of not having to manage the environment, which can save IT teams a lot of the grudge work. Our SharePoint portal page gives a good overview of some of the reasons why Hosted SharePoint might be a better choice for your organization.
Still using Excel to manage teams and projects? What's your reason for sticking with Excel instead of moving to SharePoint?