In its 2017 State of North America Managed Services, the 2112 Group said that only 16% of MSPs are offering hosted PBX solutions. Considering the technology has been around for two decades, this statistic may be striking. But it's not hard to understand. Here's why.
Want to become an expert VoIP reseller? Learn how.
1. Managed Service Providers Don't Want to Leave Their Comfort Zone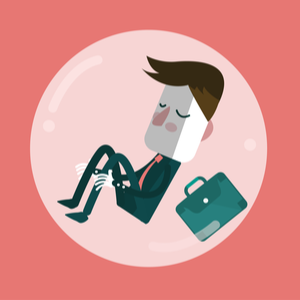 You've put a lot of effort into building partnerships with vendors to sell on-premises PBX offers. This means you've had training, designed support contracts and worked hard to get the right customer service. It may have been difficult at the beginning, but you've reached a point where things are working. Your business telephone solution is good, the model guarantees big upfront payments, and your clients are satisfied. You don't want to change anything and consider hosted PBX. You've reached a comfort zone, so you feel confident.
2. Managed Service Providers Think They'll Make Less Money with the Cloud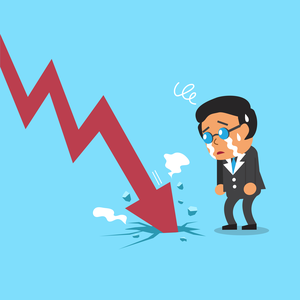 As cloud evangelists keep telling us, "Customers save money thanks to the cloud." For most MSPs, this translates to "MSPs make less money offering the cloud." Is this true? Yes and no. Selling hosted PBX means you follow the cloud revenue model. You get small, recurring monthly revenue. But, it's important to note, this doesn't translate into making less money. Think about it. With an on-premises PBX solution, you get a significant amount of a money upfront, but then nothing happens over the next 12 to 24 months. So, you have to plan your business expenses well to make it through the year. You may get more contracts, but it won't happen every month.
3. Managed Service Providers Don't See the True Value of the Cloud
On the other hand, with hosted PBX, you won't work too hard to earn your money. Once you've sold the service, you know you're going to be paid every month. You have no system maintenance, no upgrade or day-to-day monitoring to plan. Actually, you have no contract with any vendor, so you don't have to pay for licenses and your money stays in your pocket. It also means you have more time to work on your leads and sell more! And, you can still make money with support activities like local router setup, phone replacement and IVR configuration. When you do the math, you're not making less after all!
Become an Expert VoIP Reseller
Don't miss your chance to surf the VoIP wave.
The VoIP services market is expected to reach US$140 billion by 2021. Get your piece of the pie by adding this simple and intuitive service to your offering.