Assessing cloud providers can be hard. With many of them promising the moon when they can't offer it, it's normal to be skeptical.  Plus, there is the lingo. How can you be assured their claims are true when you don't understand the acronyms and different certifications that make a provider reliable?
When choosing a cloud provider, you make an important decision. You're trusting them with your business data, some of your most precious assets. This decision can't be taken lightly. Here are 4 questions about infrastructure and security you must ask cloud providers.
1- In which Tier are your datacenters classified?
The Tier Classification System is a standardized methodology created by the Uptime Institute that evaluates site infrastructure performance, or what is often referred to as uptime. Assessing site reliability and safety of physical components is part of the process.
Datacenters are assigned a specific Tier according to performance. Important fact: Tiers are progressive (1 to 4) and include the requirements of the lower Tiers. The higher the Tier, the better the datacenter is and the lower downtime will be. For more information about the Uptime Institute's Tier classification system, you can read this detailed article.
2- Have you been audited by a third party for SOC2 compliance?
Service Organization Control – SOC in industry lingo – is a detailed report of operational controls meant for users, auditors and specified parties. It evaluates business processes to ensure the service of an organization's systems. The audit covers security, availability, confidentiality of information processed or maintained and processing integrity. It also includes privacy of personal information collected, used, retained, disclosed and disposed of. What does SOC2 Type II mean?
SOC2: Reports of operational controls that can be more generally distributed
Type II: for a specified period
Why does it matter? When you choose a SOC2 Type II compliant provider, you are guaranteed this organization has implemented the essential controls to safeguard your sensitive data. It also confirms they are up to date with best business practices. For more details about SOC audits, requirements and compliance, refer to KPMG's article: "Effectively using SOC1, SOC2 and SOC3 reports for increased assurance over outsourced controls."
3- What's your uptime guarantee?
The level of service is defined with uptime details in the Service Level Agreement (SLA), as part of a service contract. Uptime is calculated in percentage, notably for network and power uptime, and the number of scheduled maintenance windows.
Uptime and reliability are often measured in varying degrees of nines (% of availability):
99.999% = about 5 minutes of downtime per year
99.99% = just above 52 minutes of downtime per year
99.9% = almost 9 hours of downtime per year
99% = almost 90 hours of downtime per year
4- Are your clients and partners satisfied with your support?
It can be hard to evaluate the quality of a provider's support, unless you're already a customer.  That's why the Net Promoter score is a great way to learn about customer satisfaction without having to commit to a provider.
NP Score measures the loyalty of a provider's current customers by assessing their satisfaction. It is not just about satisfaction though. NP score is a way of doing business. The provider wants to find the root cause for their clients' happiness/unhappiness, so that customer experience can be transformed into profitable growth.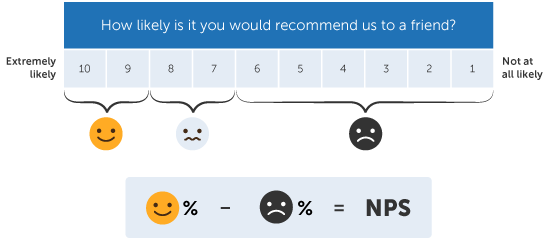 When calculations are made to determine a company's NP score, there's only one question that really matters: How likely would you recommend company XYZ to friends, colleagues, customers, etc.? The organization is then rated out of top score of 100. Not all providers make their NP score public. Sherweb isn't shy to share that number. Our NP Score is 70. According to a recent study by Satmetrix, the average in our industry is 26 for 2014. Would you like to know more about NP score and why it matters? Watch this short video.
Choosing a cloud provider is a rigorous process. It'll impact the way you do business. With these 4 questions, you know enough to make a better decision.