We were recently contacted about running Magento CMS, one of the most popular ecommerce platforms, on one of our virtual Windows cloud servers. We usually support applications running on IIS, however, Magento requires Apache Web Server. We do perform installations of application packages for IIS that are part of Web PI. I started doing some research related to WampServer which is the method I am familiar with to accomplish this task.
During my searching, I stumbled across a very nifty site, bitnami, which has a host of open source apps all wrapped up in nice neat packages. Each application is self-contained for ease of installation. This is very similar to the way that Web PI works, since it locates all needed dependencies and also installs those for any selected application.
In this blog post, I will walkthrough installing Magento CMS on a Windows server using the Bitnami Magento stack located here. This is being installed on a clean Windows Server 2012 R2 server without IIS or any additional pre-requisites for Magento installed. If IIS is already installed, an additional IP address will need to be added to the server for the Apache instance or you will need to use non-default ports.
---
To begin with, download the installer.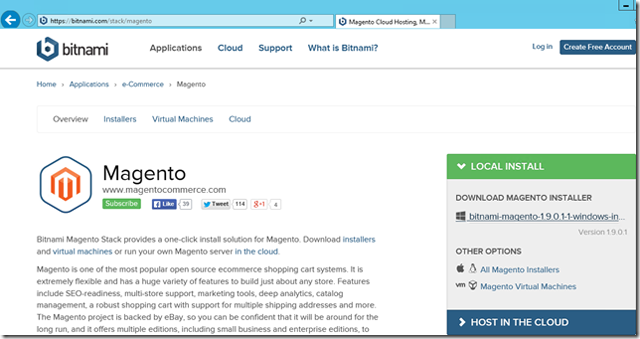 Once you have downloaded the installer, navigate to the folder where you saved the file and double click the executable (bitnami-magento-1.9.0.1-1-windows-installer.exe) to start the installation. Accept the User Account Control pop-up box (if you get it) by clicking Yes. You will then be ready to complete the setup wizard to install the application.
---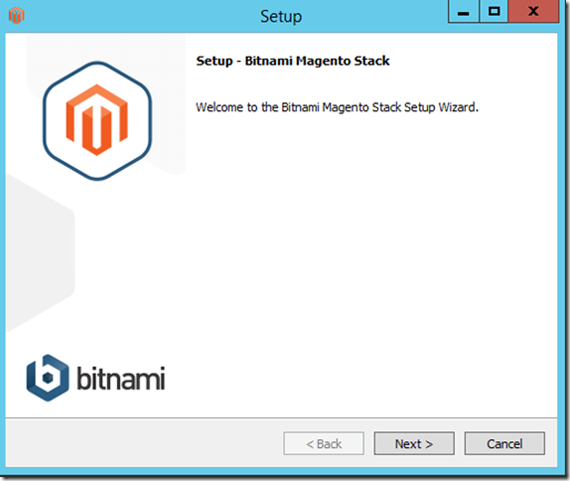 Click Next > to continue.
---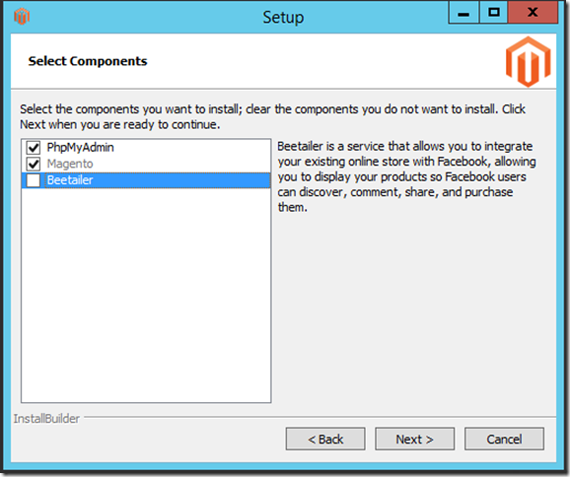 I cleared Beetailer since this is a demo test site. If you want to integrate with Facebook, leave that checked. Click Next > to continue.
---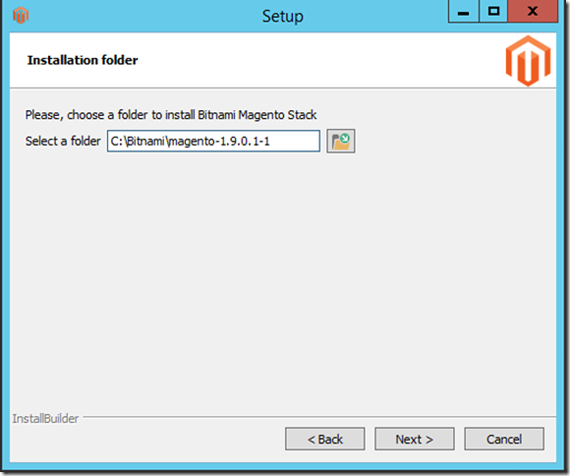 I installed this in the default path. You can change that if you install applications to a data drive rather than the primary drive. Click Next > to continue.
---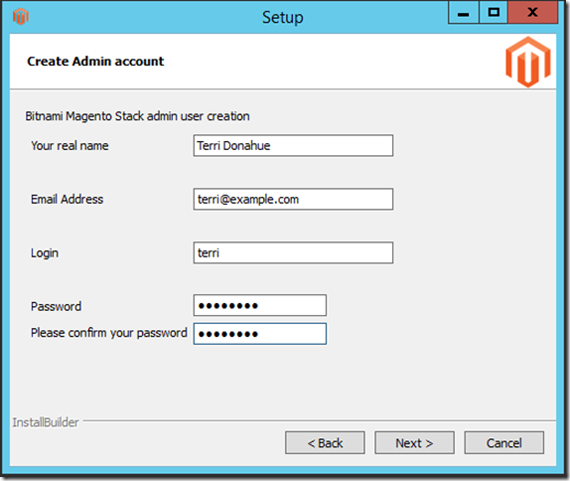 Enter your information to create the admin account and click Next > to continue.
---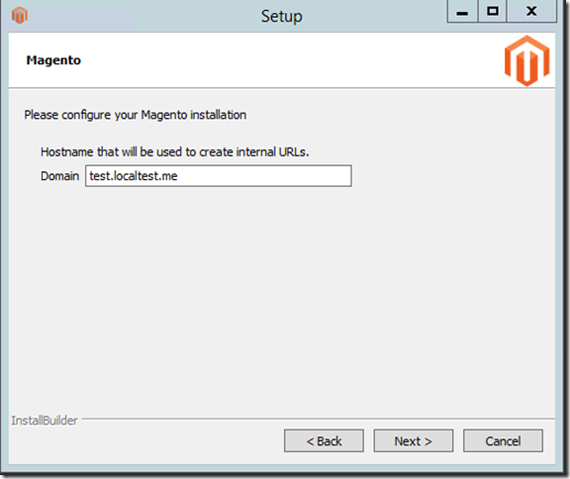 Enter the hostname that you want to use for your Magento instance and click Next >.
---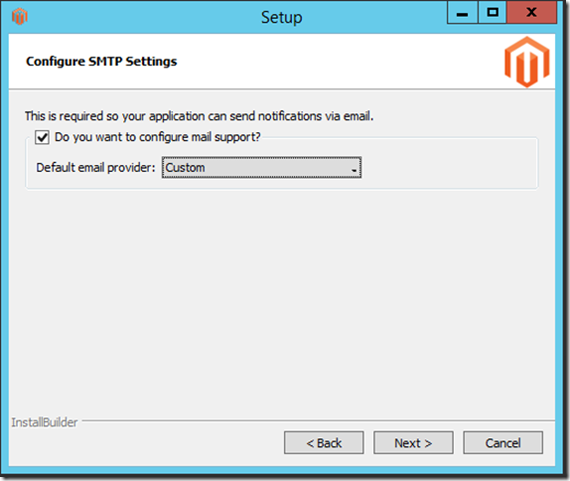 Place a check in the Do you want to configure mail support? box. The default email provider is Gmail but you can select Custom and configure another email host. Click Next > to continue through the setup wizard.
---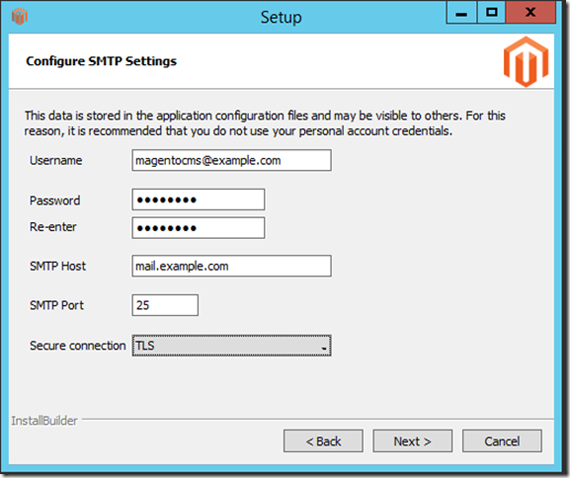 Enter your email user account information and click Next >.
---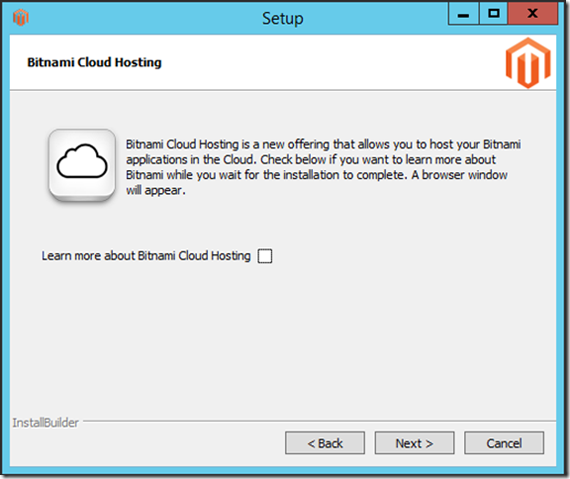 Choose whether you want additional information or not and click Next >.
---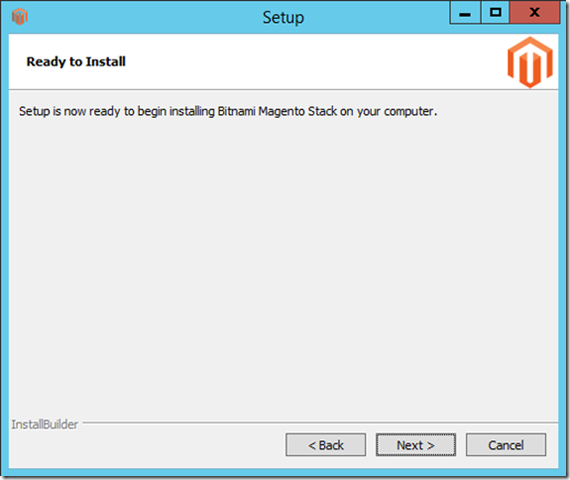 Click Next >.
---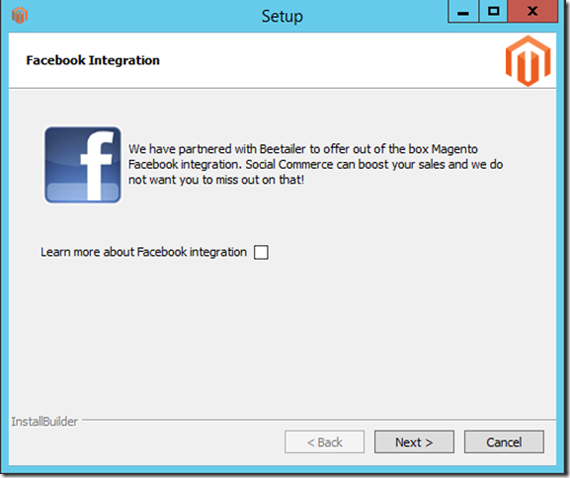 Choose whether you want additional information about Beetailer or not and click Next >.
---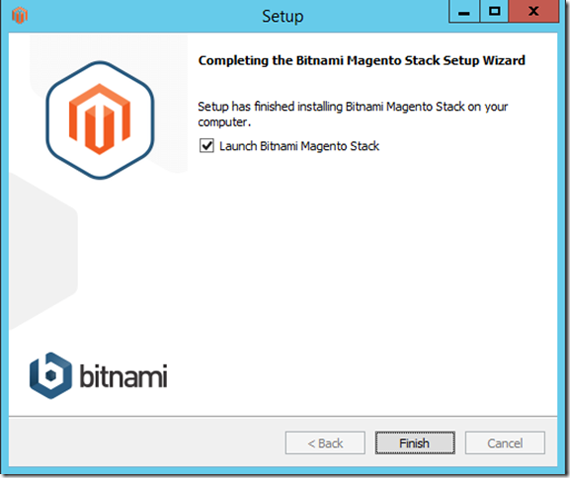 Once the installation has completed, click Finish. This will launch the Bitnami Magento Stack.
---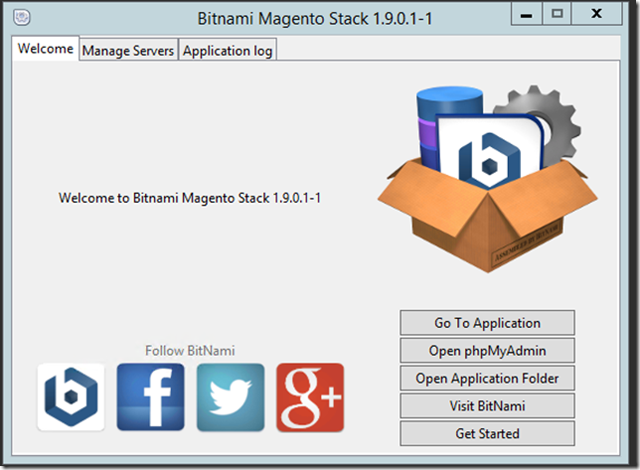 The stack gives you quick access to the Magento application, phpMyAdmin for administering your MySQL database, and also the application folder with a click of a button. The Manage Servers tab provides a quick look at the status of the MySQL Database and Apache Web Server.
---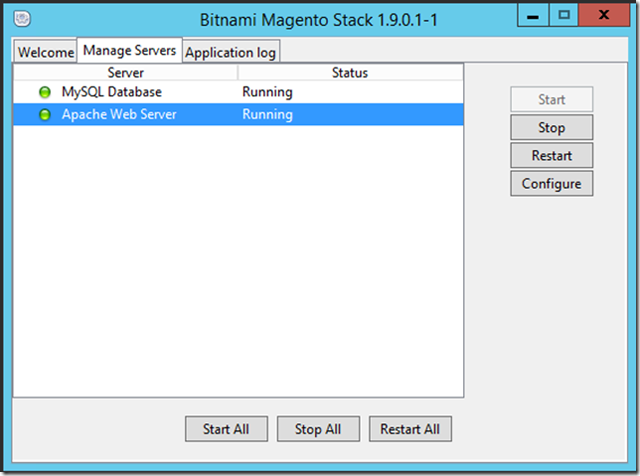 This tab allows you to Stop, Start, or Restart all or select services. The Configure option gives you quick access to the configuration and log files for each server type.
---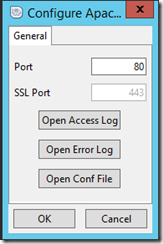 You now have a working Magento CMS application installed and ready for configuration on your Windows server.