In the quest to stay relevant and to further infiltrate the small and medium-sized business (SMB) financial software market, Microsoft introduced the Dynamics 365 Financial App Business Edition. Dynamics 365 Financial App is a business management solution for accounting, invoicing, purchasing, inventory and reporting.
Before getting deep into discussing Dynamics 365 Financials in detail, let us take a look at the history behind the product.
History Behind Dynamics 365 Business Edition Financial App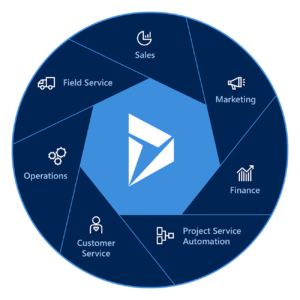 Sometime ago, Microsoft introduced a new ERP product called Dynamics 365 that combines both ERP and CRM functionality.
This product (Dynamics 365) gave birth to several applications like Financials, Sales, Customer Service, Field Service, Operations, Project Service Automation and Marketing.
Dynamics 365 Financials was earlier known as Project Madeira, created as a subdivision of Dynamics NAV and based on company size. Big companies are directed to Dynamics 365 Operations, while SMBs are directed to Dynamics 365 Financials.
The Dynamics 365 Financials App is a part of the Dynamics 365 Business Edition, which is intended for 10-250 employees and has a 300-seat license maximum.
Dynamics 365 for Financials is more than just cloud offering, as it brings all of the Dynamics 365 tools together into a single, seamlessly integrated, cloud platform. This product includes established tools like Office 365 and CRM, as well as new technologies, such as PowerApps, Power BI, Flow, CDM, Graph and other solutions.
Who Needs Dynamics 365 Business Edition Financial App?
Dynamics 365 for Financials is a low-cost, cloud-based ERP solution for small business owners. It is ideal for businesses that do not want to own hardware or pay for infrastructure.
Businesses that make use of excel and other small accounting solutions like QuickBooks stand to benefit a lot with this application. This is because the Dynamics 365 Financial app is not designed for any particular industry. It is readily usable by any business, irrespective of the industry.
What Can You Gain Through Using the Application?
Manage your sales cycle more efficiently by connecting your sales and accounting, hence shortening the time from quote to cash.
Connect multiple systems in a single, connected application, which integrates tightly with Office 365. Through this, you can manage your financials and get more done in a shorter time.
Get a comprehensive picture of your business from accounting, sales, purchasing, inventory and customer service, with reliable reports. With this information, better decisions can be made.
Get more done quickly without having to change your typical day to day activities.
Monitor and control your purchasing process through automated workflows and dynamically updated inventory levels.
Keep projects on time and under budget, by performing general project management tasks and getting all the information you need to help manage budgets and monitor progress.
Streamline your financial close and get real-time visibility into the performance of your business. Easily and securely you can share your information with an accountant or bookkeeper, and gain more control over your budget and cash flow.
How Can You Access the Application?
Dynamics 365 for Financials can be accessed in three ways.
Computer Browser
Outlook App
Mobile Phone
Financials has deep integration with Office 365 and so you can use Financials as your business inbox in Outlook. But if you do not have Outlook, you can work with Financials in the browser or on your mobile device.
To avoid compatibility issues with using Dynamics for Financials, Microsoft has provided the minimum requirements.
Requirements
Browser
Latest version of Chrome, Firefox, Safari, Windows Edge and Internet Explorer 11.
Outlook App
To use Financials as your business inbox in Outlook, you will require Outlook 2013 or later, Outlook Web App, OWA for iPhone, OWA for iPad or OWA for Android.

Mobile Devices
Financials can be installed on smartphones with minimum screen size of 4" and tablets with a minimum screen size of 7".

Ensure that the mobile device has minimum of 1gb Ram and running on the latest version of OS.
How to Install the Financial App on Your Mobile Devices
Download the app from the Windows Store, App Store or Google Play, depending on your device
Enter the username and password you created during the sign-up for Financials
Follow the instructions on the screen
You should now have access to Financials and be able to view and edit data.
Note: Financials includes standard configurations for most business processes, but you can change the configuration to suit the needs of your company.
How to Purchase and Subscribe
The Dynamics 365 Financial app uses a licensing model by named user subscription.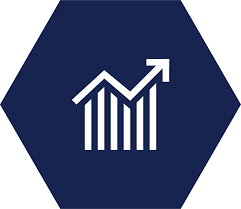 The two user types are:
Full user
Light user
Full users are people who want to use a broad range of functionality. While Light users usually refer to users that consume data or reports, or complete light tasks. Light users are licensed with Dynamics 365 as Team Members subscriptions.
The Financials subscription fee is $40 per user per month for full use, and $5 per user per month for team members (light use). There is no minimum user count.
Limitations of Dynamics 365 Financial App
As with every application, there are some limits to its capabilities, probably because it is intended for smaller businesses.
Business Intelligence
Dynamics 365 For Financials offers no data warehousing or online analytical processing (OLAP). Business intelligence is limited to simple dashboards and reports.
Customization
The Financials app is not intended for (.NET programming) software customization. Microsoft instead supports extensions via tools (such as PowerApps) or AppSource (the third-party library). Since this product is intended for smaller businesses, customization options are far more limited.
Platform Extensibility
There is a limit to how far this product can be extended because it is relatively new and it has not yet benefited from a rich third party ISV (Independent Software Vendor) ecosystem.
Accounting and Financials
The Financials application offers more basic accounting functionality and does not support the Management Reporter financial statement designer. Instead, it uses Account Schedules and internal parameters to create financial statements. This limits financial statement generation and often results in creating financial statements in Excel.
Integration with CRM
Extending the integration to include customer service and other CRM interfaces would require custom integration.
Dynamics 365 Financials App Business Edition is a great innovation. It will significantly benefit small businesses and start-ups that do not have much cash to purchase a full ERP solution, which they may fully utilize. It is cost effective and easy to use.
Moreover, since NAV (the predecessor to Financials) was never a cloud or SaaS solution, Financials is pioneering a new delivery platform for the first time, which is a significant technology change.