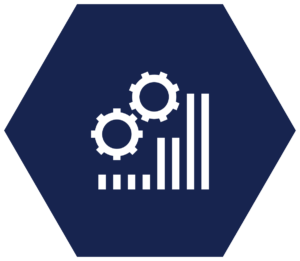 We have talked before about how Microsoft rebranded its Dynamics family to fit in under one major product: Dynamics 365. Dynamics AX, a major player in Microsoft's business solutions, was initially rebranded to Dynamics 365 for Operations, and then later renamed Dynamics 365 for Finance and Operations (Enterprise Edition).
It is not to be confused with Dynamics 365 for Finance and Operations (Business Edition) as the latter product is the rebranding of Dynamics NAV. Whilst both are Enterprise Resource Planning (ERP) systems, NAV (Business Edition) is designed for small businesses while AX (Enterprise Edition) is designed for medium to large businesses.
For this article, we will present an overview of Dynamics 365 for Finance and Operations Enterprise Edition. It is literally packed with thousands of features than can help you take your business to the next step.
Main Features of Dynamics 365 for Finance and Operations
1. Cost Management
Power BI content pack

: Microsoft has a tight integration with Power BI. Using your Dynamics 365 data, you can generate Power BI reports, providing insight into inventory and work-in-progress inventory.

Predetermined costs

:  

 
Costing sheets: You can setup the costing sheets by defining the different types of costs for a product (i.e. material and labor). The other part of the costing sheets defines the basis for calculating indirect costs
Costing versions: These contain standard costs records for products, and planned costs (like the effect of cost changes on purchased materials, on the costs of the final product).
Manage cost objects, cost entries and cost groups.
2. Inventory Management:
Inbound Operations:

Overview of any items expected to arrive to the inventory.

Outbound Operations:

Overview of any items expected to ship out of the inventory

Quality assurance:

Make sure you never ship out a bad quality product with Dynamics 365 Quality Management process.

Inventory journals:

Post physical inventory transactions like inventory movements, posting issues and receipts.
3. Data Management:
Data Entities:

If you know how databases work, you'd know that usually, information is split in different tables with different relationships between the tables. In Dynamics 365 for Finance and Operations, the Data entity for the customer is like one big view with all the information about the customer centralized in one place. This can seriously simplify custom development or integrations with other applications.

Dynamics 365 for Finance and Operations allows you to create Data entities, to group data columns from different tables in a single view

Data Import/Export:
 Create the import/export job: That's where you need to define the project category, select entities to import or export, choose the data format like CSV, excel, package and sequence entities.
Validate the mappings in the source and destination
Verify the security for the import/export
Run the import/export job
Bring Your Own Database: Yes, your read that right, BYOD. In platform update 2 (August 2016), Microsoft made it possible to export your Dynamics 365 online database to your cloud-hosted Azure SQL Database. This can be beneficial in different scenarios, like if you need your Finance and Operations data sitting in your own warehouse or if you need to perform batch integration with other systems.
4. Data Integration Framework:
Dynamics 365 for Finance and Operations provides developers with REST APIs and recurring integrations API to be able to access and manipulate your data from outside applications or services.
5.
Financial Management:
Accounts Payable:

Setup accounts payable, enter vendor invoices, configure vendor payments and much more. You can automate the review process by building workflows to automatically approve invoices with certain criteria.

Accounts Receivable:

Track customer invoices and payments all in one place. Set up credit and collections and have all the information you need in one view. Payments can be received using different payment types such as cash, checks and credit cards.

Cash and Bank Management:

Manage the legal entity's bank accounts and financial instruments in one place.

Fixed Assets:

Every organization owns fixed assets (buildings, vehicles etc.). With Dynamics 365 for Finance and Operations, you can manage all your acquired fixed assets giving you a platform to instantly check their current value and all sorts of information such as lifetime and depreciation.

Expense Management:

Keep track of any expenses your employees incur. Finance and Operations gives you the option to define an automated reimbursement system with expense policies, so you'll never have to worry about miscalculations or lost payments.

Budgeting:

Every company, whatever the size, needs to have clear budget planning. Dynamics 365 for Finance and Operations helps you manage and keep track of:
Workforce Budgets: Budget cost planning for positions, compensation groups etc.
Fixed Assets Budgets: Planned depreciation calculations and planned fixed assets transactions
Project Budgets: Detailed project forecasts such as project expenses, planned hours, fees etc.
Demand Forecasting: Using old data, predict future demand and calculate estimated expenses accordingly.
Financial Reporting:

Finance and Operations has out of the box reports that can be accessed by any user with the correct privileges. Some reports available by default are: Actual vs Budget, Audit details, Balance list and Cash flow. You can create your own reports to present the data you want to show, the way you want. This is doable by downloading a report designer to your machine.

Cost Accounting:

Cost accounting collects data from different sources (general ledger, subledger, budgets etc.) to give you better insight on all the costs included in your business. This may cause data redundancy since the data you get from these sources will be "copied", but this is necessary to make sure that anything you edit and change in cost accounting doesn't affect your source data.
6.
Human Resources
Dynamics 365 for Finance and Operations provides a module to help your organization streamline its human resources processes.
Key features included in this framework are:
Standardizing recruitment

Storing worker information

Managing organizational structures

Setting up absence policies

Managing worker competencies and performance reviews

Delivering training courses and sessions
7. 
Master Plan
Static Plan

Dynamics Plan
8. 
Mobile App
Everything is going mobile, and almost every mobile is connected to the internet these days. Microsoft worked hard to make all the features you need from Dynamics 365 for Finance and Operations available in the palm of your hands, with the Microsoft Dynamics 365 for Unified Operations Mobile App.
The Mobile app is made up of mainly 4 basic elements:
Dashboard

: When you first sign in to the app, this is where you will land.

Workspaces

: From the dashboard, you get a list of published workspaces that you can choose from.

Pages

: Each workspace contains a list of pages.

Actions

: On every page, you can perform a set of actions to manipulate your Dynamics 365 data.
Dynamics 365 for Finance and Operations is a huge product that is hard to summarize in one blog post. It contains features that can seriously transform your business and automate your processes for better productivity and an enhanced outcome. The great thing is that it doesn't stop here. According to the dynamics roadmap, loads of exciting features are in development to help your business go even further.