In sequential order of the manufacturing scope (a process that is also known as the production life cycle), we have discrete manufacturing, lean manufacturing, and process (the manufacturing execution features once known as shop floor control) and master planning.
Learn how Sherweb will make selling Dynamics 365 simple with our guide
In addition, we also have mixed mode planning, which combines discrete, process, and lean sourcing and you can model your supply chain based on the material flow.
Microsoft Dynamics 365 for Operations makes sure that the material flow follows your models, regardless of the supply policy that is selected (kanban, production orders, purchase orders, batch orders, or transfer orders).
In other words, all order types can occur during the end-to-end process of producing one finished product.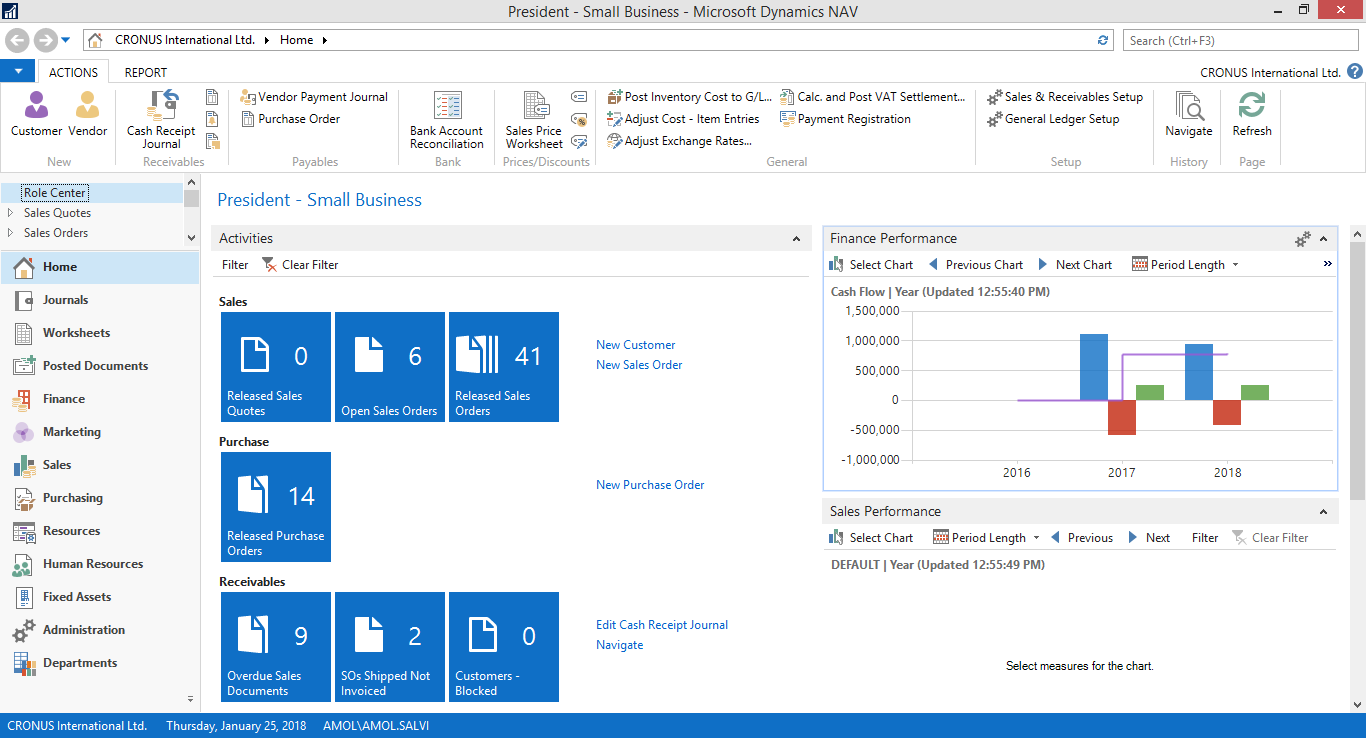 What are the different types of orders?
Production order

This is the classic order type to produce a specific product or product variant in each quantity on a specific date. Production orders are based on bills of materials (BOMs) and routes.

Batch order

This order type is used for process industries and discrete processes in which the manufacturing conversion is based on a formula, or where co-products and by-products can be end products, either in addition to or instead of the main product. Batch orders use formula type BOMs and routes.

Kanban

The kanban system is used to signal repetitive lean manufacturing processes that are based on production flows, kanban rules, and BOMs.

Project

A manufacturing project combines products and services with a given schedule and budget. The manufacturing part of a project can be delivered through any of the other order types.
To select the manufacturing principle that best applies to a product and related market, you must consider the requirements of production and logistics, along with customer expectations about delivery lead times.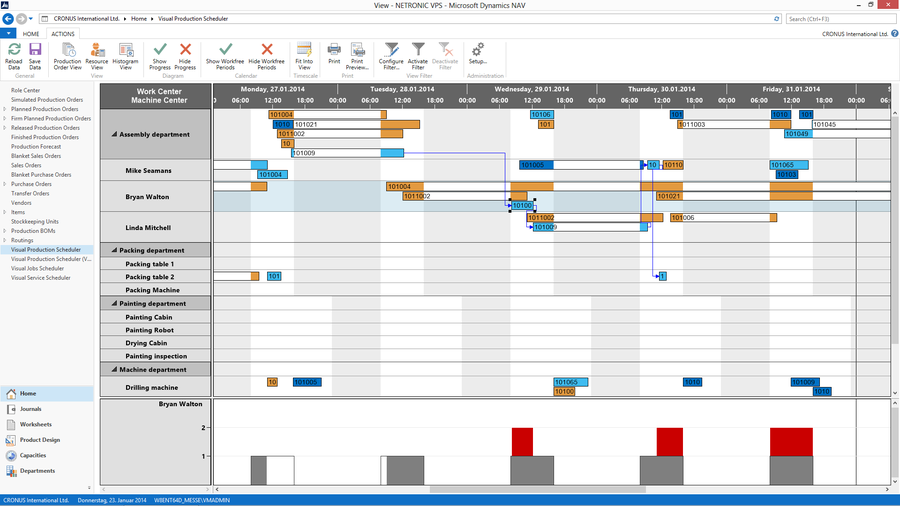 Which manufacturing principle applies best to your business?
Make to stock

This is the classic manufacturing method, in which products are produced for stock, based on forecast or minimum stock refill (the latter is typically calculated based on forecast or historic consumption).

Make to order

Standard products are made to order or finished to order. Although pre-production might be done by using the make to stock principle, expensive steps of the value chain, or steps that create variants, are triggered by a sales order or transfer order.

Configure to order

As with the make to order method, the final operations of the value chain are made to order. The actual product variant that is produced isn't predefined but is created at the time of order entry, based on the configuration model of the sales product. The configure to order method requires a certain level of process unification for a given product line.

Engineer to order

Engineer to order processes are typically addressed by a project and usually start with the engineering phase. During the engineering phase, the actual products that are required to fulfill the order are designed and described. Production orders, batch orders, or kanbans can then be created to produce the products.
Manufacturing includes the production control module, product information management, inventory management, general ledger, warehouse management, project accounting, and organization administration. This integration supports the information flow that is required to complete the manufacturing of a finished item.
What is Microsoft Dynamics 365 Manufacturing Software?
The latest release of Microsoft Dynamics 365 manufacturing software, through collaboration and productivity tools, allows employees in the front and back office to work more cohesively in bringing new products to market.
With insights from smart connected products, intelligent automation, and digital manufacturing, business leaders can be more confident of their ability to meet demands.
In this new era of manufacturing, organizations need to work faster and smarter to remain competitive.  The latest release of Dynamics 365 gives manufacturers the tools they need to increase their speed of doing business, launching better products and services faster.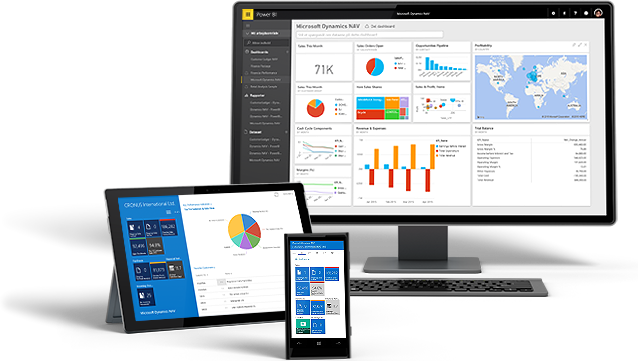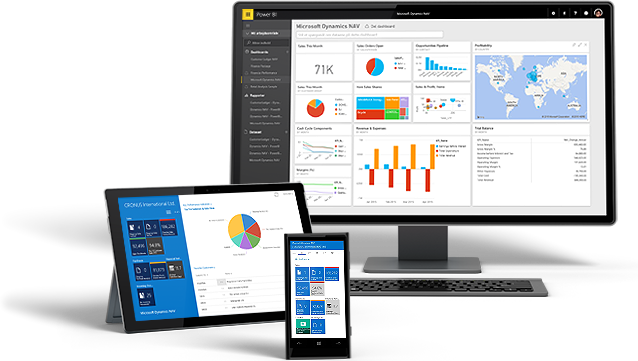 By bringing your business processes together into one comprehensive service, you can choose the purpose-built apps you need for functions such as finance, sales, customer service, and supply chain operations.
This way, each role within your organization can access the functions and the data they need to action on gathered intelligence to enable greater productivity and profitability.
And, because it uses existing Microsoft technology, it's a modern and familiar experience for anyone already using Dynamics CRM online or Dynamics AX.
Cloud computing means that apps are designed to be easily and independently deployed, so you can begin with the areas you need right now and scale as required. This platform supports future growth because it allows manufacturers to proactively adapt to evolving market, business, and service needs.
How Microsoft Dynamics 365 for Manufacturing Can Deliver on Purpose?
Microsoft Dynamics 365 helps us take advantage of new manufacturing opportunities by connecting business systems and giving you a far better view of all up operations. This information makes it easier for you to identify whether it's in the interest of the business to decide or not.
The software applications of Microsoft Dynamics 365 help manage fundamental business areas from sales and marketing through to customer management by seamlessly integrating these functions into a unified cloud platform and analyzing the data generated.
Various users in your business gain tools linked to their roles and business processes that enable them to change, adapt, and enhance their working style to fit in with the modern world of manufacturing. In turn, we can use mobile technology to give our customers and suppliers more control of their own journey via apps.
With enterprise-ready intelligent business apps from the cloud, Microsoft Dynamics 365 allows you to provide a connected experience by:
Giving customers control of every stage of their buying journey through the combination of slick digital technology, highly responsive supply chains, and fast, low-cost deliveries.
Improving operations by seamlessly connecting your staff with customers and suppliers.
Driving up sales by improving customer experience.
Capturing data from customer touch points.
Tracking leads generated through various media.
Personalizing all your business interactions.
What are the Manufacturing Enhancements for Dynamics 365 for Operation?
Product Variant Nomenclature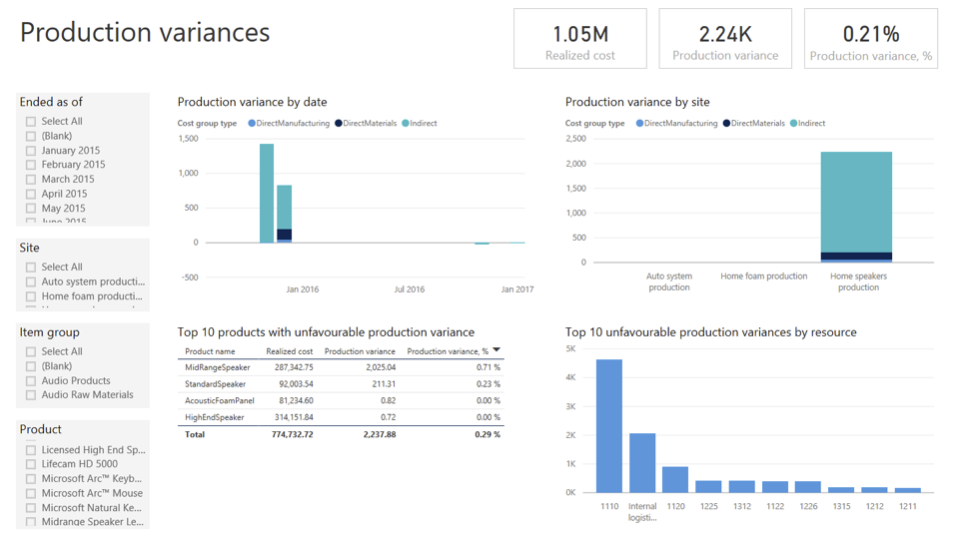 We are taking product variants to the next level through adding a product variant number nomenclature. By assigning a product variant nomenclature template to product masters, the product IDs and names generated for product variants follow a specific structure. This makes it easier for you to identify and search for a product variant during order entry.
Production Performance Power BI reports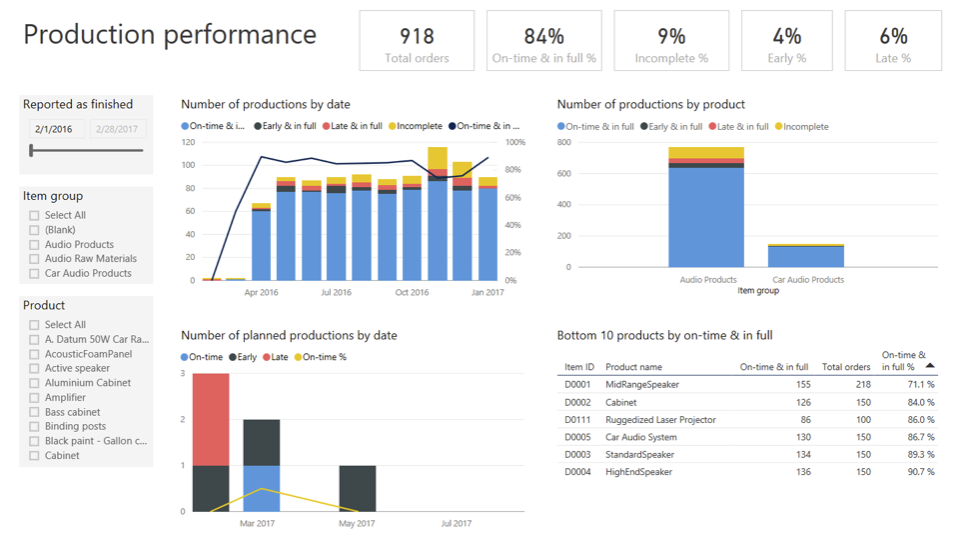 The Production Performance Power BI reports allow production managers to use Microsoft Power BI to monitor the performance of manufacturing operations with respect to timely execution, quality, and cost.
The reports leverage transactional data from production orders and batch orders in Microsoft Dynamics 365 for Operations and provide both an aggregate view of company-wide production metrics and a breakdown of metrics by product and resource.