Dynamics 365 is a cloud-based software that gives you the ability to track your business activities, whether related to your finances, operations, retail or other areas. The enterprise Edition is suitable for companies that have more than 250 employees. Your business can benefit from the various functions of the enterprise edition, such as supply chain, HR, manufacturing, retail and so on.
Using Dynamics 365 as your main software, will result in easier and faster access to information on your business processes. It will also make it easier to keep track of activities such as purchases, sales, invoices and inventory. With this information on hand, you will have the opportunity to make smarter decisions about your future activities and create the perfect steps to grow your business.
Why should you choose Dynamics 365?
Microsoft Dynamics 365 is a software that makes communication among management, employees and third parties, such as vendors and customers, easier and more efficient. No matter where you are or the projects you are involved in, you will have the ability to engage with the people you are working with. As management, you will have access to real time reports, which will improve your ability to make the best decisions possible.
Dynamics 365 offers you the following benefits:
Real-time information
Management will have access to real time information whenever they make decisions that will affect the business. Sales people will have the information related to collection and customer orders on hand, while talking or meeting with customers. All the parties involved in the various business processes will have the information that they need at their fingertips, to ensure that tasks are carried out efficiently and the system is updated to reflect the completion of those tasks.
Flexibility
Every process performed by the company is connected in a way that gives you the ability to make predictions, and eventually make decisions for the next step. The modules are integrated with each other, to make the flow of processes and data not only fast, but accurate.
Cooperation
Every company has activities and processes that are connected to each other in various ways. These processes cannot be carried out efficiently without good communication and cooperation among the people in the different departments. Dynamics 365 makes it easier for cooperation to run smoothly. The data from each process is in real-time and every person involved in the process has the information necessary to carry out their assigned tasks. Each member of the team will know the status of the processes they are depending on, so that they may know what they are to do next and how they are to go about achieving it.
User-centric design
Dynamics 365 has a user interface that gives the users the ability to access each module in the same place. The design offers the same user experience across all modules. The user-centric design is easy to use and understand. Therefore team members can be easily trained over a short period of time.
Dynamics 365 for Finance and Operations
Finance and operations consists of features such as demand planning, supply chain, procurement, manufacturing and distribution. This module offers integrated features that are not found in other software. It focuses on good communication, which is key to getting the job done quickly and efficiently. You can manage your entire operations with the integrated modules and have real-time reporting on everything that is happening with your business. Operations on Dynamics 365 are connected to each other, giving you the opportunity to work harder and grow faster, whether you are aiming to catch up to, or move ahead of your competitors.
This module allows you to manage finances, including all the processes ranging from quotes and invoicing to payments. All the data related to financial statements and reports are real time, so it is easier to analyze the performance of the company and make improvements where necessary. Managing supply chain, inventory and manufacturing is made easier. These modules are integrated to give users, and the company as a whole, a better grasp on communication and management, from the supply of raw materials to the delivery of the finished product.
Dynamics 365 for Retail
Microsoft Dynamics 365 for Retail is an end-to-end solution that delivers a unified commerce across all channels. It helps the employees achieve a higher productivity level, while offering a wide range of business processes, such as merchandising, inventory and channel management capabilities. Retail is built to support the customer demand, while managing the supply of goods to customers and maintaining the business-to-customer relationship. Members of the sales team can perform transactions such as customer orders, inventory management and other daily activities from their mobile devices and PCs, using MPOS (a POS app for PCs, tablets and phones).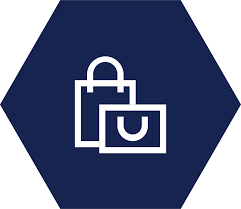 To fulfill customer needs you must be able to keep up with changes in customer buying habits and trends. By doing this, you will keep your existing customers happy as well as attract new customers. Dynamics 365 for Retail gives you the ability to keep up with these trends and fulfil your customer needs through real time reporting and easy access to customer information.  Dynamics 365 for Retail is designed as a multi-channel platform. You can sell from your physical store, online store and call center, managing your sales process in one place. Each channel has its payment method, delivery method, price group, income and expense accounts. You can create and configure products for each channel, meeting the market demand while also meeting customer needs.
Call centers are a type of retail channel that can be used to your advantage. Employees can have access to information such as customer information, products, prices, payment methods and payment history. Employees take the orders from customers and then create the sale order. They are able to enter the order information as well as the customer information, where there is a new customer.
Conclusion
Dynamics 365 has the ability to fulfill all the needs of your company. The design is user centric, therefore easy to use and understand. You will have real-time reports on you processes and activities. Users can work, communicate and collaborate using the same system, to ensure that your business processes flow smoothly. Financial reports are always available for management, to allow for more informed decisions geared towards your business's success. Therefore, production and supply strategies can be made to suit the customer demands and emerging customer trends.