Late in 2016, Microsoft announced the launch of and transition to the Dynamics 365 platform. Users welcomed the much-awaited announcements with excitement and anxiety. Having completed a few upgrades for my clients, here are some of the things I learned from customers who completed the transition from Dynamics CRM 2016 to Dynamics 365 with reasonable ease. The good news is that most of the update process is handled by Microsoft and is most likely to be uneventful.
Typical pre-upgrade client concerns included "Does the upgrade require the already existing major customizations to be recoded or reconfigured" and "Is the upgrade really required and will it take a major effort to adopt this new platform?"
Prepare, Prepare, and Prepare!
Based on my experience, the crux of smooth transitioning lies in the words that appear above. Many Microsoft Dynamics CRM 2016 clients might have just recently completed their transition from Dynamics CRM 2015 to Dynamics 2016, and having to make another upgrade immediately afterward is bound to create questions, if not major concerns. Essentially, the preparation has to happen at three levels: the end user, system administrators, and the Microsoft partner.
Ensure an Early Partner Engagement
A Microsoft partner's role is vital in ensuring that the transition is a pre-planned activity rather than a reactive intervention. Simply put, some predefined activities need to be done, although major issues are not likely to arise during this transition. However, hiring a partner to work with the internal teams is highly recommended by Microsoft and is of definite benefit, because Dynamics 365 is a major opportunity.
Preparing Users for the Migration
It is a recommended best practice to notify users that the system will be unavailable during the scheduled update. Help and training videos and walkthroughs can be distributed to familiarize users with the new experience. It is recommended that you train your users as part of the upgrade process, especially with areas of the user interface that may have changed. This is also a good opportunity to provide general refresher training and update training on best practices for using Microsoft Dynamics CRM.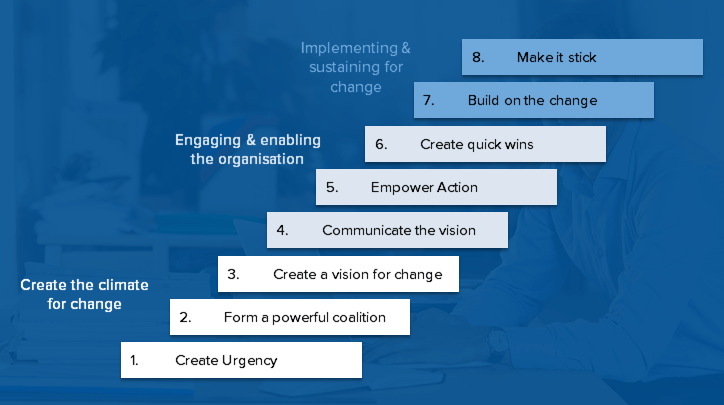 Preparing the Dynamics CRM System Administrator
Scheduling a migration time line and tracking the upgrade events is the first step. Organized tracking of all communications from Microsoft and acting upon them is critical. The Microsoft partner can help in planning and rolling out the plan. Tracking success and failure notifications as Microsoft tests the CRM account and applications will ensure that one stays on course. Many clients who are on Office 365 with the old Dynamics CRM licenses assigned to users will need to re-allocate Dynamics 365 licenses to these users at some point.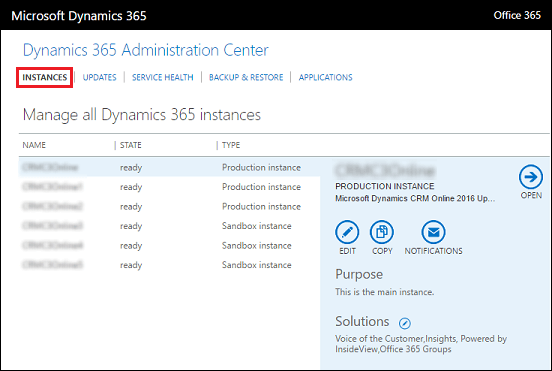 Manually removing and assigning the new Dynamics 365 licenses for a limited group of users can be done rather easily. A Microsoft Dynamics partner can help develop and deploy scripts to be run for each user to remove and reallocate the Dynamics 365 licenses if the number of users is large. Also, the December 2016 Update for Dynamics 365 (online and on premises) contains updates that you must configure manually. These include the Portal, Field Services, and Project Service products. These require the customer to install the solution from the Office 365 portal. To receive the product updates, one must opt in.
The Key: Microsoft Dynamics Partner's Preparation
A Microsoft Dynamics CRM partner can identify any potential issues that, if not addressed, could cause the upgrade to fail, such as unsupported customizations or incompatible third-party solutions. Have the Microsoft Dynamics partner confirm that Microsoft Dynamics CRM 365 is compatible with your current software.
An early sandbox test is needed to identify issues beforehand. Creating the correct non-production CRM sandbox instance is the key to enable testing and corrections. Early detection will ensure that corrections can be taken up and that the application works without glitches in the new Dynamics 365 environment.
Also, some cases that need corrections will require testing the integration calls made by external applications on Dynamics 2016. Correcting them and upgrading the plugging and SDK versions used by the customizations should fix most of the bugs that may arise in the Dynamics 365 sandbox environment.
The partner will create and configure the test environment to replicate your production environment. Integration with other systems, can also be replicated with test versions of those systems.
As a good practice, one should consider removing all the email addresses for leads, customers, and users in the test environment in such a way that any functionality being tested, such as workflow processes that may send email communications do not send any communications generated by the testing to your leads, customers, and users.
A decision needs to be made about phone numbers, as well, if using any processes that send SMS message.
The sandbox test environment can be used to perform technical and user testing prior to upgrading the production environment to Dynamics 365. Alternatively, Exchange Server can be disabled and notifications can be tracked in the email entity.
The Big Opportunity
Most of my clients have turned the upgrade to Dynamics 365 into an opportunity to create additional value and functionalities. Identifying these opportunities can instantly deliver great benefits that otherwise would probably have taken a major investment of time and effort. Many new features that the Dynamics 365 platform offers can increase effectiveness almost instantaneously. One can also audit and remove functionality that is no longer used and explore whether a process improvement can be done simultaneously.
To conclude, Dynamics 365 is a brand-new approach for delivering business solutions, powered by a common data model across applications, mobility enablement through power apps, and a host of business intelligence utilities have been integrated. A planned and prepared migration at all levels with active involvement of a Microsoft Dynamics partner will set up the organization for leveraging the new features to deliver the all new level of effectiveness and efficiency that Dynamics 365 promises.