Over the past few years, Microsoft Dynamics experienced a steady growth in popularity, thanks to products like Dynamics CRM and Dynamics NAV and AX. Recently, Microsoft announced that they are regrouping all these products under one common umbrella: Dynamics 365.
Dynamics 365 combines ERP and CRM capabilities along with other apps like Field Service, Customer Service, Project Automation, Talent and Marketing Automation. Customers can use these applications alone or bundle them together depending on needs.
Upgrading to a new platform brings new questions, so we decided to address some frequently asked questions here.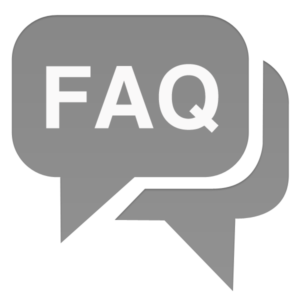 Why should I upgrade my existing platform to MS Dynamics 365?
There are several reasons to upgrade to Microsoft Dynamics 365:
Dynamics 365 gathers all functionalities of CRM and ERP under one umbrella to work across all components seamlessly.
You may pick and choose the most useful apps you need and pay only for those you want.
It is easy to use and integrates smoothly with Outlook.
It integrates with a complete suite of products: Office 365, Outlook, Cortana, Power BI, and more.
Dynamics 365 has built-in data analytics through Power BI to assist in strategic and tactical decision making.
On-Premises and online versions are both available.
Dynamics 365 provides real-time data at your fingertips.
Improved mobile experience with the all-new Microsoft PowerApps.
How does the Dynamics 365 Business edition differ from the Enterprise edition?
As of this writing, Microsoft states there will be only one edition: Enterprise edition for Dynamics 365. There are various apps for Sales, Marketing, Customer Services, Field Services, etc. to choose as per the requirement. Microsoft is not releasing a business edition anymore.
What is new in Dynamics 365 that differs from previous products of Microsoft Dynamics?
The best feature of Microsoft Dynamics 365 is the ability to select from many different apps to customize to your specific needs. You may choose what best fits and pay only for those. One umbrella contains everything: ERP, CRM, and all relevant components.  So now it is easy to integrate and get optimum value and functionality.
What are the intelligence tools available with Dynamics 365?
Microsoft has embedded two very powerful tools, Power BI and Cortana Intelligence for analytical insights and prescriptive guidance to help decide the best course of action.
What are the different Levels of access to security roles for Dynamics 365 and how do they differ?
There are five levels of access to security roles:
None – No access in this level.
Basic (User) – Access is limited to records the user owns or objects shared with the user and objects shared with members of the user's team.
Local (Business Unit) – Access to records in the user's business unit.
Deep (Parent: Child Business Units) – Access is limited to records in the user's business unit and all business units under the user's business unit.
Global (Organization) – Access to all records in the organization, regardless of the hierarchical level of user or instance of the business unit.
What are the different types of record level privileges in MS Dynamics 365 how do they differ?
There are eight different record level privileges:
Create – Create privilege allows creation of records.
Read – Read privilege allows opening and viewing records.
Write – Write privilege allows record edits and changes.
Delete – Delete privilege allows permanent record removal and should be given with high caution.
Append – Append privilege allows record association with the current record.
Append To – Allows association of the current record with another record.
Assign – Assign privilege gives ownership of a record to another user.
Share – Share privilege gives access to a record to another user and retains the original owner's access.
Is it possible when performing advanced find queries in Dynamic 365 9.0, to set 'Contains Data' and 'Does Not Contain Data' for linked entities?
It was not possible in earlier versions to do a query of 'Does Not Contain Data' for linked entities. But with new Dynamics 365, you can do this. Here's how:
Go to advanced find and select an entity (e.g., 'account') and filter 'select a related entity.'
You will find a new attribute added, and you can apply additional filters on opportunities.
Select 'Contains data' or 'Does not contains data.' View your desired results.
When creating a business rule, you can set the scope. How does the scope differ between 'Entity' and 'All Forms'?
Business rule scope applies to all forms or a specific entity. When the business rule scope is set to 'Entity,' it executes server-side operations and when the scope is set to 'All Forms,' it executes client-side operations.
What are the limitations of business rules?
Business rules are easy to implement, but there two significant limitations:
A business rule cannot be set on 'save event.'
Custom JavaScript events will not fire if you set the field value using the business rule.
Is Adobe Marketing Cloud, MS Dynamics Marketing, Power BI and Office 365 included in the new Microsoft Dynamics 365?
No. It is designed to integrate seamlessly with Dynamics 365, and you need to purchase these apps separately. Since November, 1, 2016, Microsoft ceased Dynamics Marketing for new customers. Microsoft recommends to use Adobe Marketing Cloud as it has similar capabilities.