Microsoft Outlook Calendar is an excellent tool for maintaining and scheduling meetings, activities, events, and tasks. By organizing your daily, weekly, and monthly calendars in a single place, it lets you see the big picture of your schedule in just a few clicks. With its clever design, it also saves you time by tracking recurring meetings or events so you don't have to manually schedule individual events every time they occur.
Having trouble with Outlook? Don't worry, most issues can be easily resolved once you know how. Check out this guide to learn more.

Moreover, Outlook sends alert messages to your Inbox to inform you of upcoming activities, meetings, appointments, and tasks that have been listed on your Calendar to help you keep an eye on deadlines. Read on to ensure you take advantage of all that Outlook Calendar has to offer. We'll discuss the following important topics in this article:
Scheduling a meeting with Outlook Calendar
Useful Outlook Calendar features
Outlook Calendar best practices
Outlook Calendar maintenance
Scheduling a Meeting with Outlook Calendar
When you plan a new meeting in Outlook Calendar, you can set the topic, specify the attendees, and define when and where the meeting will take place, all from a single interface.
To schedule a meeting, simply select your Inbox, click on New Items, and select New Meeting.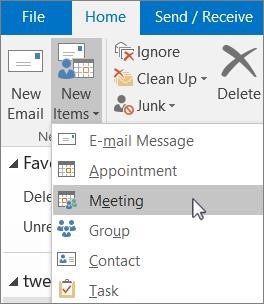 Outlook will open a new window where you can list the attendees you wish to invite, define the time and date for the meeting, and fill out the subject field.

In a corporate environment, Outlook will typically look for the chosen users in the Global Address list.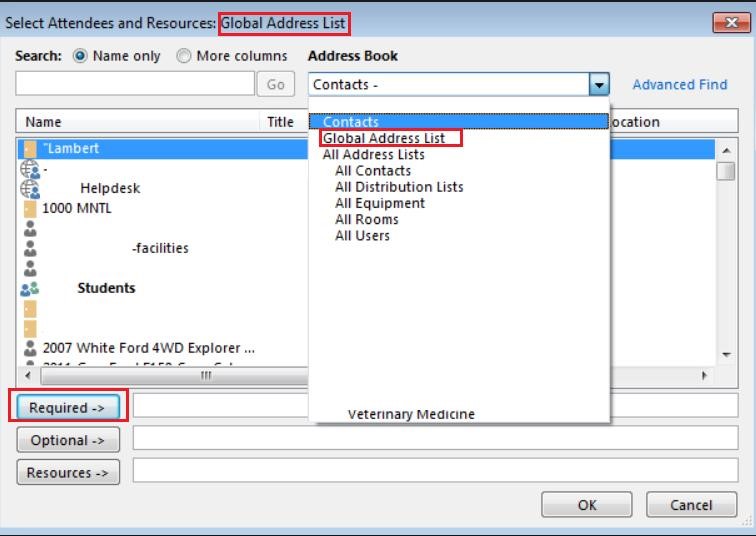 When you've filled out all the relevant details for your meeting, click Send to send out the invitation.
Once your invitation has been sent, the scheduled meeting will appear on your calendar. All listed attendees will also be able to view the meeting on their calendars once they accept your invitation. To view the meeting, go to the bottom left corner and click on the Calendar icon.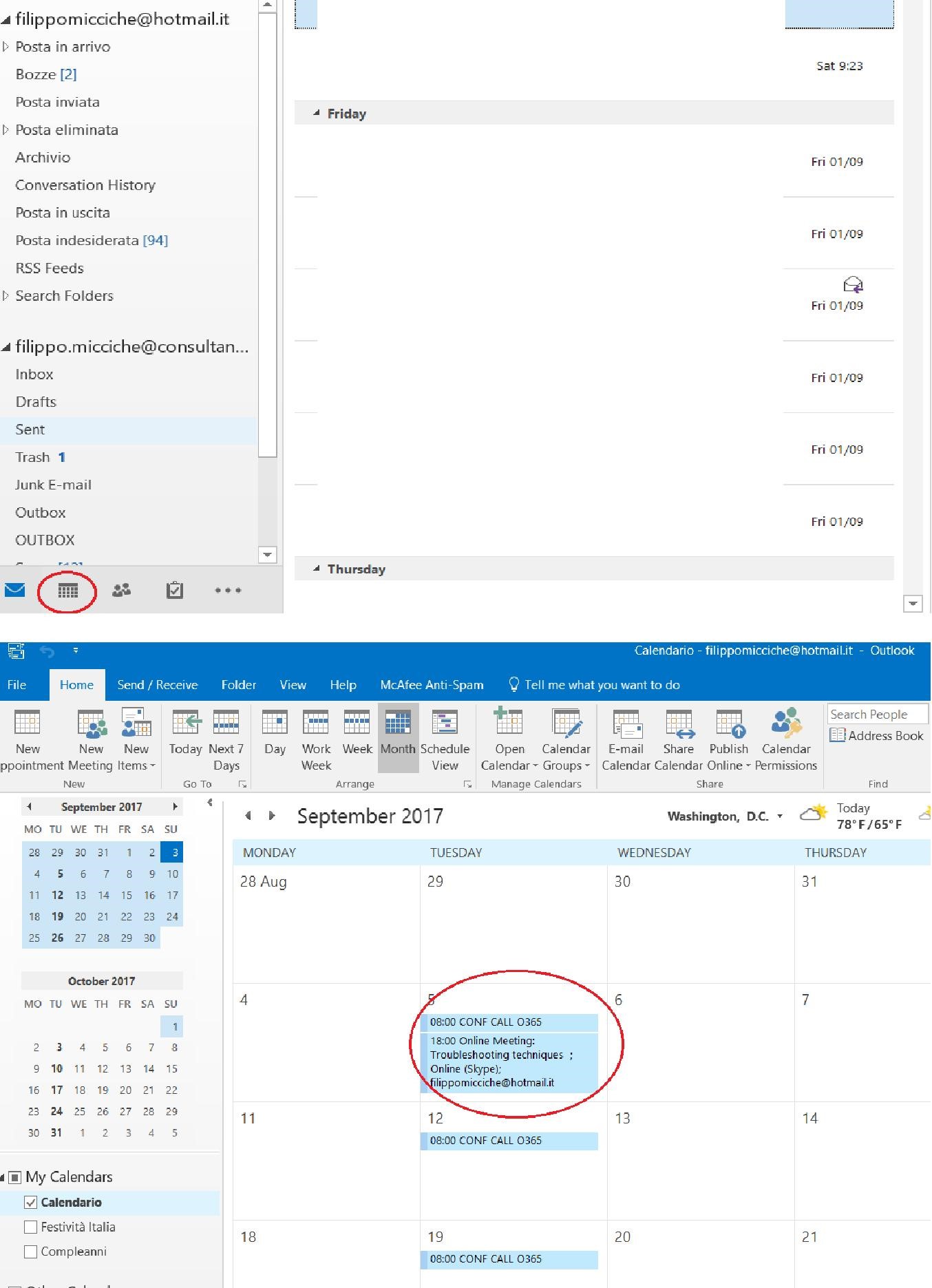 At this point, you just have to wait for the attendees to accept your invitation!
When you send out a meeting invite, the recipient is able to accept, accept tentatively, or decline the invite. They can also propose changes to the meeting time, date, location, etc.
This is what an invite will look like in their Outlook Calendar: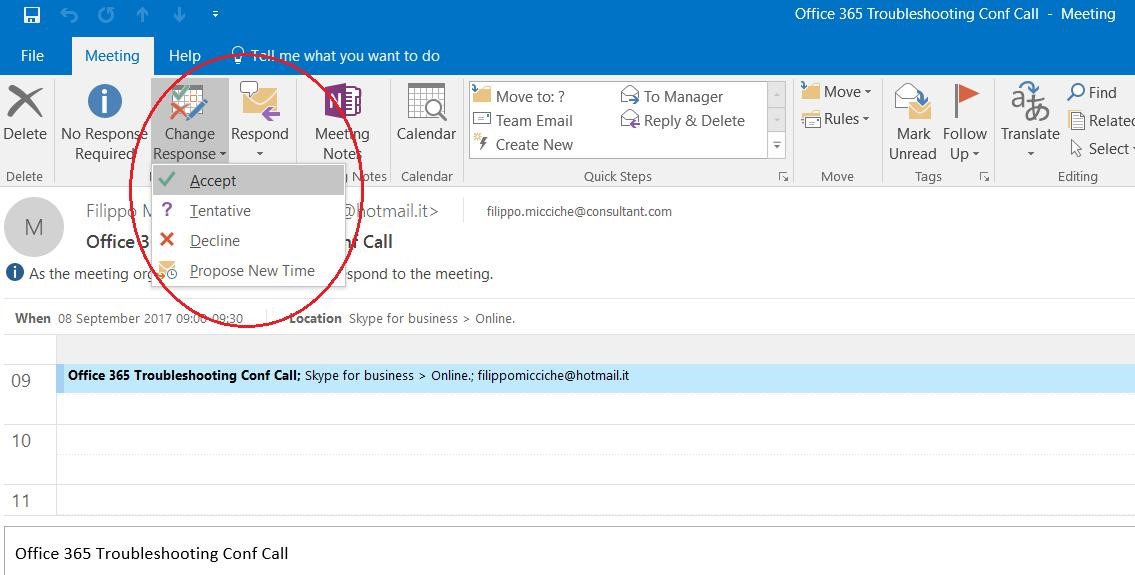 Useful Outlook Calendar Features
Scheduling Assistant
Outlook Calendar comes with the Scheduling Assistant, an excellent feature that informs you of a contact's availability on the date or time for which you are planning a meeting.
To access this feature, simply click on Scheduling Assistant on the main Meeting scheduling tab.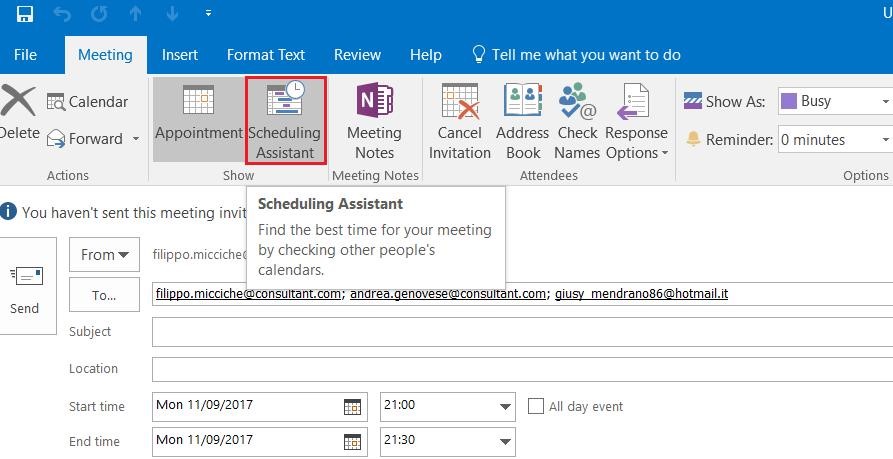 The color legend at the bottom of the Scheduling Assistant interface clarifies what the different colors mean (Busy, Tentative, Out of Office, Working Elsewhere, No Information, and Outside of working hours).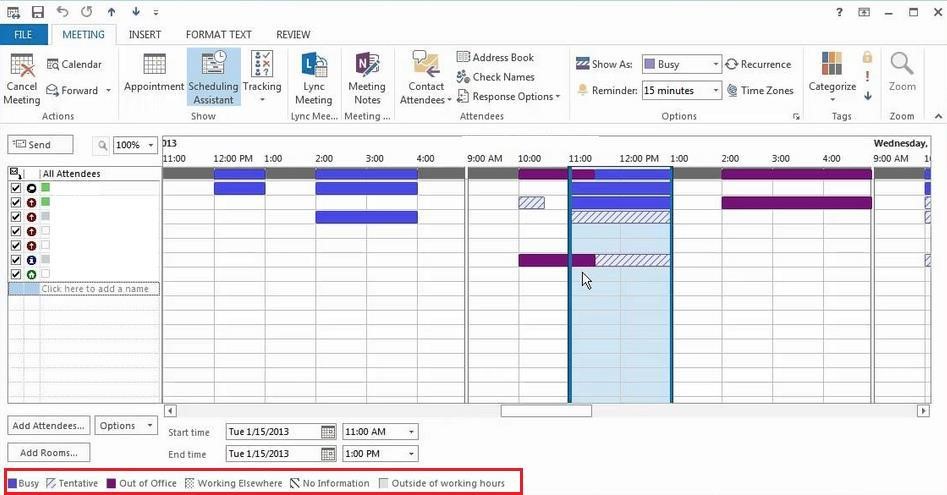 Time Zones
The Time Zones tool is very handy when scheduling a meeting with someone located in a different time zone, making it easier to plan meetings that fit everyone's schedules.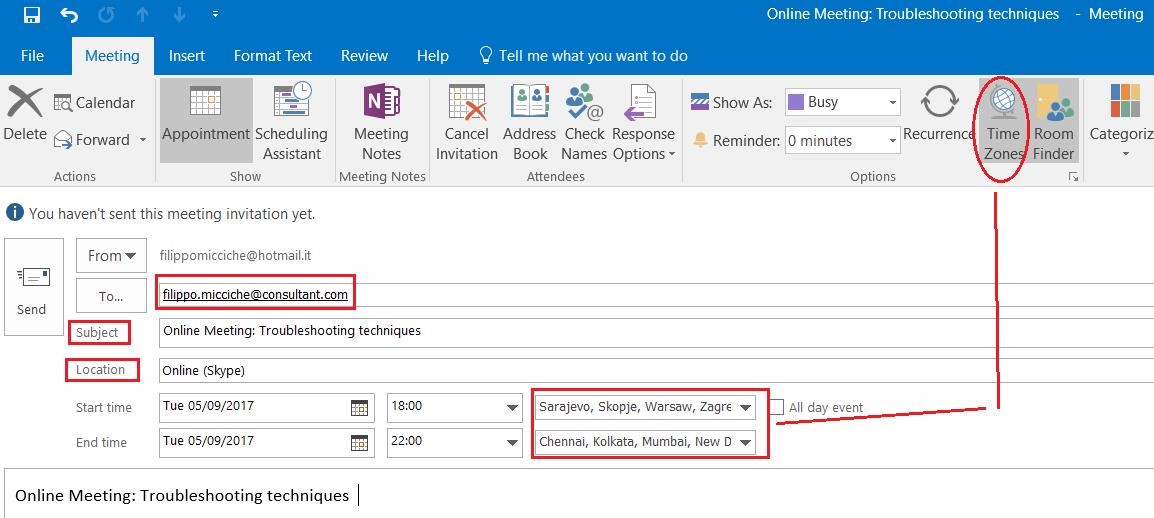 Tracking
The meeting organizer can monitor invitation responses for specific recipients via the Outlook Tracking feature.
On the Outlook Meeting tab, click on Tracking.

Then, click View Tracking Status.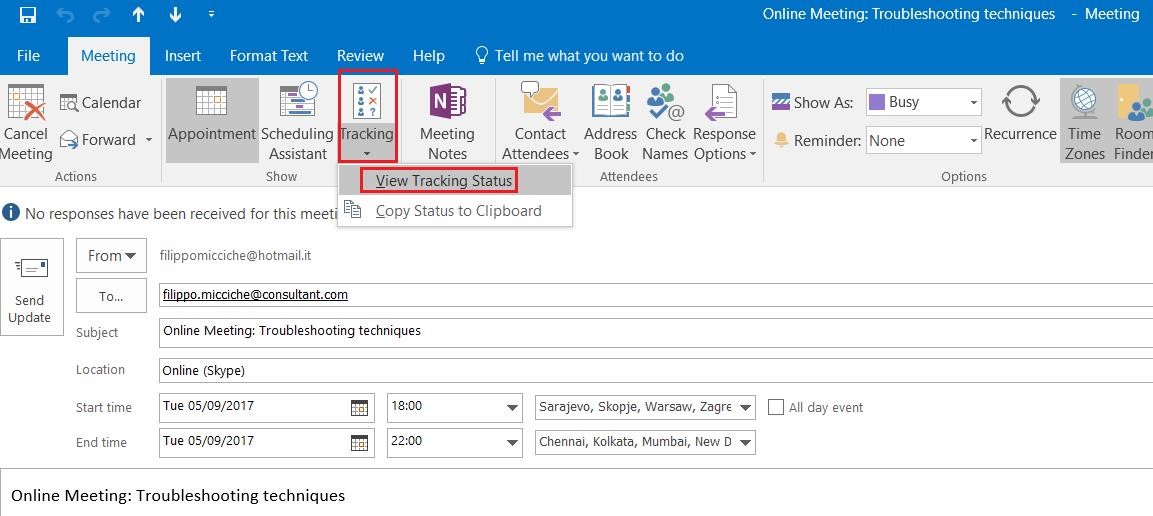 Outlook Calendar Best Practices
Forwarding Meeting Requests
Some users have noted that forwarding meeting requests can lead to lost or incorrect invites. Instead of forwarding the meeting request to someone else, you should simply ask the meeting organizer to add the new attendee to the original meeting request.

If you want to invite someone else to the same meeting without sending them an Outlook Calendar meeting request, simply drag the meeting request from your Outlook Calendar to the Mail icon on the bottom-left corner of the screen.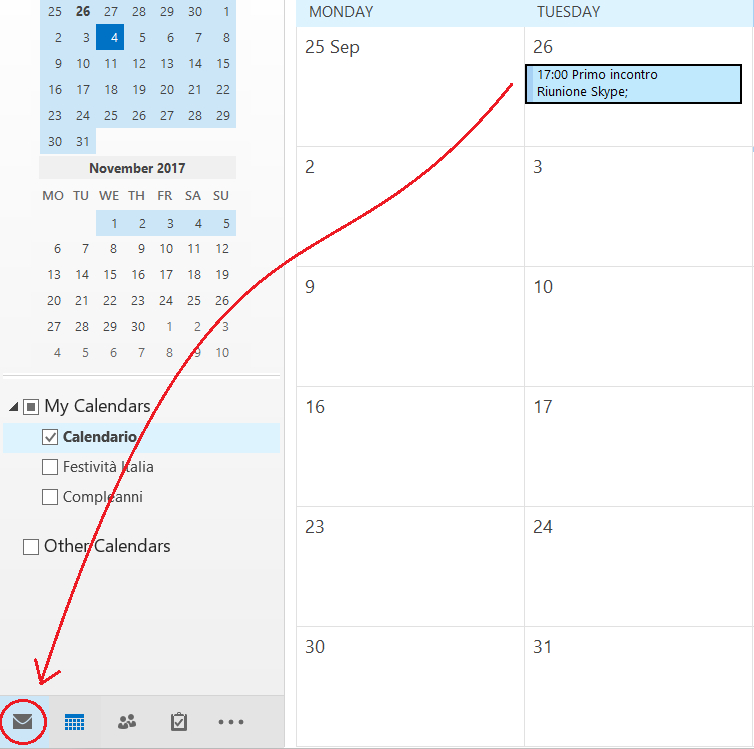 This will compose an e-mail with all the meeting information ready to be sent. However, the e-mail won't contain the recipient yet, as this will need to be defined by the sender.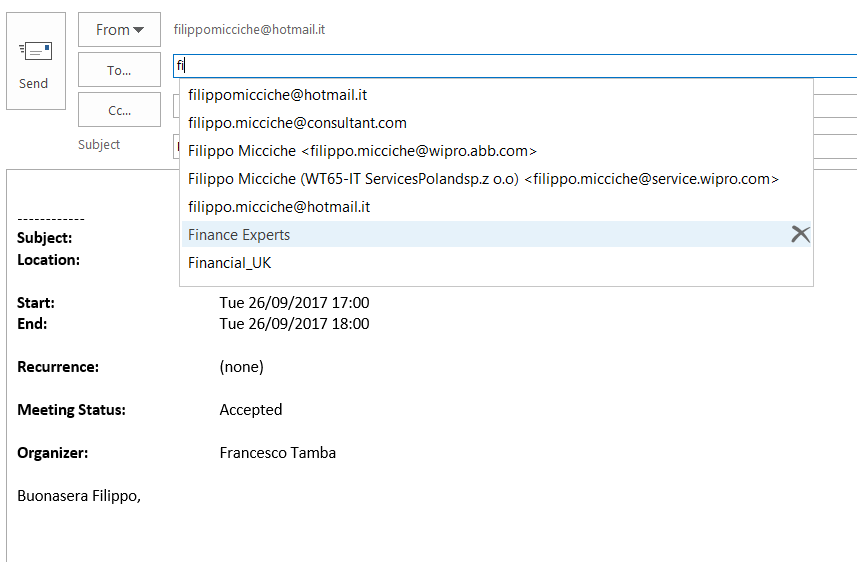 Processing All Meeting Requests and Cancellations
Even though you can just delete meeting requests straight from your Inbox, you should always remember to correctly process them by either accepting or declining on the Meeting tab.

This is because non-processed meeting requests can (at least in the long term) generate a wide range of issues, such as strange calendar behavior and invite inconsistencies.
The Best Approach to Recurring Meetings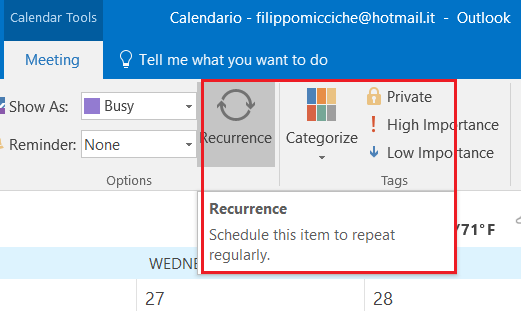 Whenever you set up a meeting as a recurrent series, it's a good idea to always set the end date and possibly limit the recurring series to an exact number of occurrences.
On the Meeting tab, click Recurrence.
Outlook will display a new window with the option to define the recurrent meeting parameters: the start and end times, the number of days per week (or month) the meeting will take place, and so on.
However, recurring meetings may need to be modified at some point—users may need to be added or removed, the meeting location may change, or attachments may be added to the meeting invitation.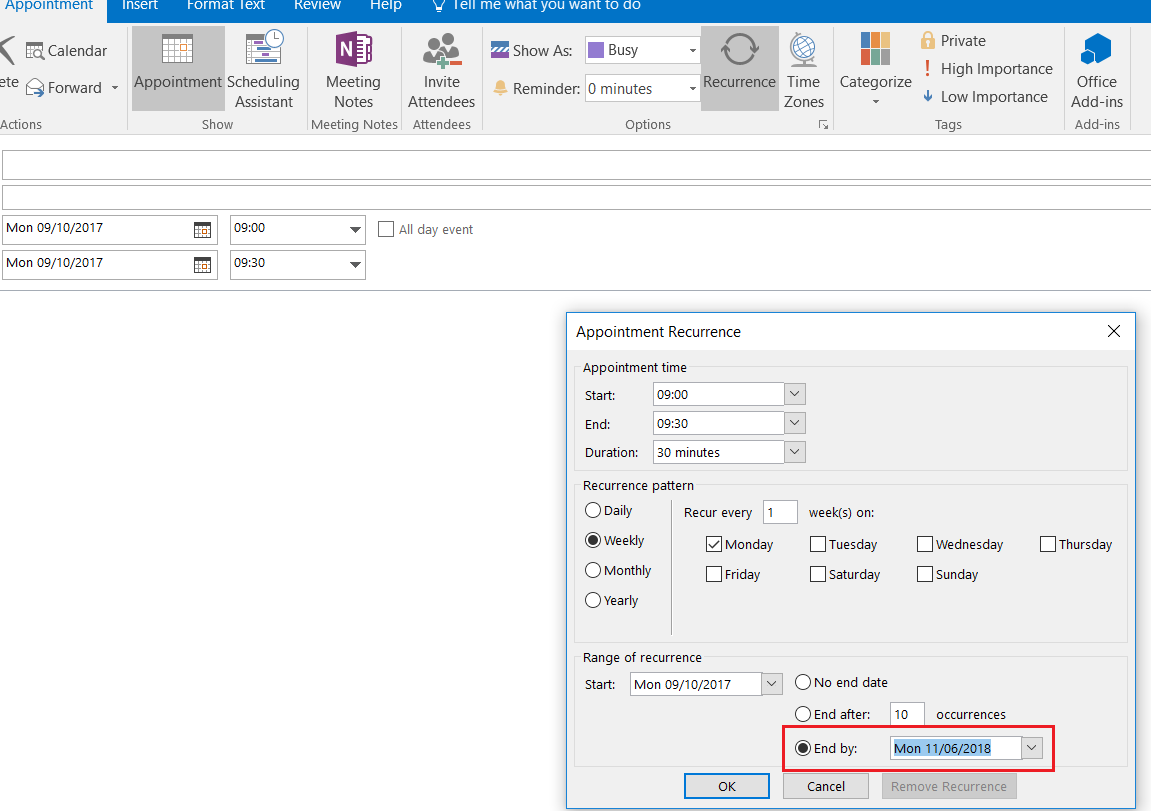 When changes are made to the original invite, each modification to the meeting acts as a meeting exception. Meetings with many exceptions will produce a 'meeting series', which can quickly become difficult to manage and can result in calendar inconsistencies.
The simplest way to avoid this issue is to make as few modifications to the original meeting invitation as possible.
For example, instead of using the meeting invitation to share files and documents, you should consider alternative data sharing solutions, such as OneDrive or SharePoint.
Mobile Devices and Meeting Calendar Synchronization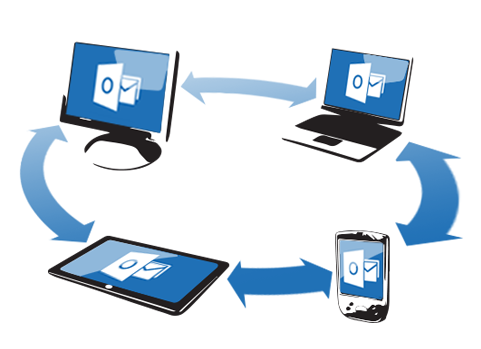 When accessing your e-mails via a mobile device, you may sometimes encounter bugs on Outlook Calendar, such as meeting invitations being sent repeatedly in loops or duplicate meeting invitations appearing in your Inbox.
Most often, but not always, this is due to a mobile device's mail app protocol communicating with the mail server. The synchronization would typically be handled by a network protocol called Exchange ActiveSync, which is responsible for synchronizing mobile devices with Exchange Mailbox, allowing you to access your e-mail, calendar, contacts, tasks, and so on.
Simply put, many mobile OS versions (Windows included) do not interact well with Microsoft ActiveSync, generating a wide range of calendar issues. For this reason, you should try to make sure that any device connected to your Calendar has been fully updated to avoid any problems.
Limit the Number of Delegates
Microsoft Outlook Calendar allows you to nominate another person, known as a delegate, to receive and answer e-mails and meeting requests on your behalf.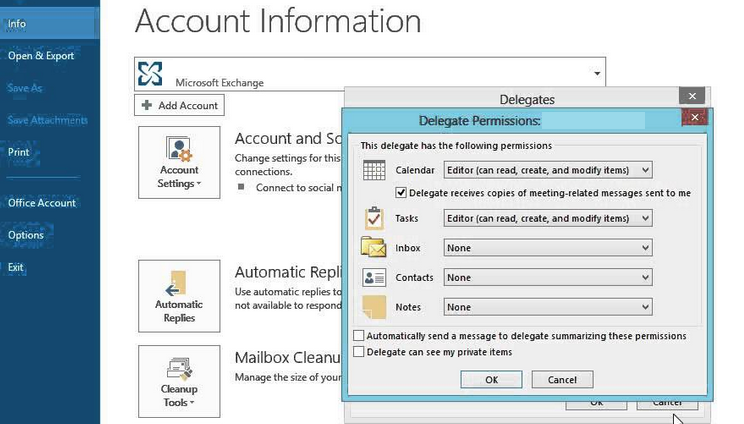 You can also grant extra permissions that allow your delegate to read, create, or have more control over items in your Outlook Calendar.
There is no limit to the number of delegates that can be added to a meeting invite, but it is best to only grant editor permissions (full access) to one delegate, as having lots of people making changes can complicate things very quickly.
Outlook Calendar Maintenance
Did someone send you an invite you didn't receive? Are you sharing an inbox with colleagues and struggling to keep track of changes that are being made?
Several factors can contribute to these problems, and network performance of course plays a key role, but there are two handy commands you can use to troubleshoot these issues.
The first command will start Outlook and force the discovery of new meeting requests in your inbox. Once the invites have been found, they will automatically be added to your Calendar.
Go to Start > Type: Outlook.exe /sniff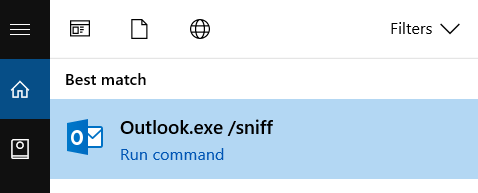 Flags and colors are crucial when working with shared mailboxes, as many people are working with the same data. The second command can help you track all these changes, as it keeps everything up to date.
Go to Start > Type:  Outlook.exe /remigratecategories 

Download Our Free eBook!
The IT Pro's Guide to Microsoft Outlook
Outlook integrates well with most applications and devices. But like most email solutions, it doesn't work perfectly all the time. This guide covers some of the most common issues and how best to deal with them.