As an MSP and IT Consultant, you have to stay on top of market trends. Does the industry look bright this year? Take a look at these key IT industry statistics that deserve your attention in 2018.
This overview is categorized by:
Market Growth
Workforce
Operations & Efficiency
25 IT Industry Stats You Should Know About
Market Growth
Is it any surprise the IT sector continues to grow? The rise of emerging software and services, and the demand for new technologies sit at the forefront of business changes.
1) The IT industry will continue to expand in 2018, with an expected global revenue growth of 5%.
2) 90% of digital data used today has been created in the past two years.
3) The US is the largest tech market in the world, representing 31% of global industry revenues (or approx. $1.5 trillion) for 2018.
4) 31% of the IT industry in the US is made up of IT services, followed by telecom services, which make up 23%.
5) During a typical year, 75% of SMBs occasionally outsource their IT to a solution provider, VAR, or MSP.
6) 39% of SMBs use managed services in some capacity.
7) 49% of IT industry leaders expect to see improvements in 2018.
8) The largest factor that could negatively impact IT market growth is customers who postpone purchases (40%).  
9) 48% of IT market growth will be driven by new customer segments. 
10) 82.8% of the IT sector in the US is dominated by small businesses. 
11) 33% of IT businesses plan to introduce new products and services in 2018. Among these businesses, 16% expect these offerings to have a significant impact on their bottom line.  
12) Machine learning is the top emerging technology that companies see making an impact in the enterprise landscape in the coming years. 
The Impact of Emerging Tech

Source: CompTIA's Trends in Cloud Computing | Base: 1,000 U.S. business and government technology decision makers. Click here for more statistics.
Workforce
The ever-growing skills gap between supply and demand continues to plague IT organizations and it isn't expected to improve any time soon.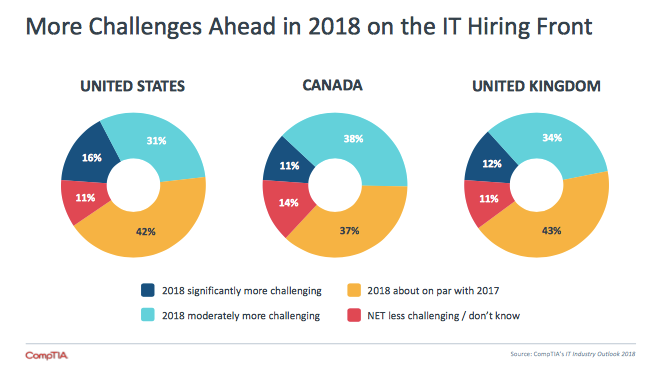 13) Employment in the US tech industry increased by 2.1% over the previous year.
14) The fastest growing tech occupation is software development, which increased by 3.4% in 2017.
15) 80% of business and IT professionals believe apprenticeships are valuable.
16) While 44% of the tech workforce consists of IT professionals, the majority of them work in other sectors, such as healthcare, finance, media or government.
17) An estimated 4 out of 10 large and medium-sized IT firms in the US are actively recruiting candidates for tech positions.
18) The top skills that are high in demand are software development, IoT, and data.
19) 34% of tech employers are hiring to replace workers that voluntarily or involuntarily left the company.
20) 33% of tech employers think that hiring will be moderately more challenging in 2018, while 15% claim it will be significantly harder.
21) 59% of IT firms are hiring workers with skills in emerging tech.
22) The top IT hiring challenge is finding workers with the right soft skills.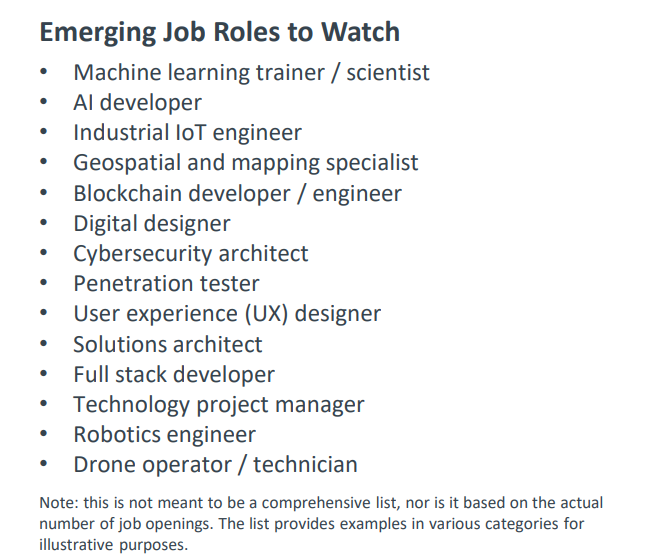 Source: CompTIA's Trends in Cloud Computing |  Click here for more statistics.
Operations & Efficiency
Do you think that IT has become too complex to manage? These stats show us how complex IT environments and technology are forcing companies to change the way they do business.
23) 45% of tech businesses have become more complex in the past two years.
24) 53% say an increase in data to manage/analyze has made their operations more complex.
25) 41% of businesses surveyed cited ongoing maintenance costs as the reason for low ROI.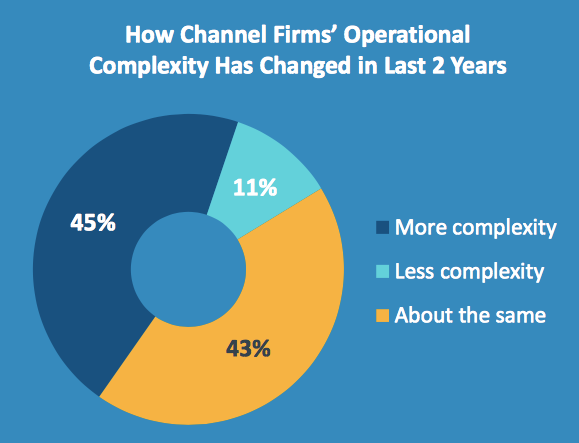 How Will These Stats Help to Improve Your IT Strategy?
Despite looming challenges, these stats show exciting changes in the industry, which can help you develop new management techniques, sales strategies and other tools to help revamp your business.
For a big picture look at the future of IT industry trends, download the full free report by clicking below.