When you're running a small company, keeping your customers' trust is very important. If you can't be reached over the phone during business hours, you have a problem. To project a professional image, you have to make sure all people who call your office phone number can speak to the right person and that no call is ever lost. This guarantees that you won't miss any sales opportunities and that existing customers will always get the help they're looking for.
Admit It: You've Failed  Managing Your Office Phone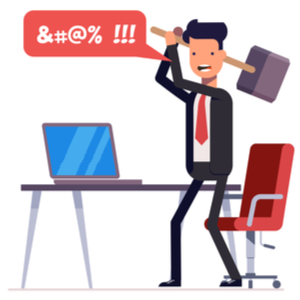 Wondering how to sound professional when you're just a 3-person company? Let's look at a normal business day. For example, you have to be on-site for one of your customers, while another colleague is following up a credit application with the company's bank. Your third associate? He's at the office talking on the phone! So, how can you be sure you won't lose any calls?
Some business owners will give their customers a list of mobile phone numbers. Customers will try to call these numbers, hoping to reach someone. Chances are that after dialing the first number and getting no response, they'll just stop calling.
Sometimes, your customer just wants to confirm simple information! It's easy to understand their frustration. And you can be sure about what comes next: they'll start complaining about your company.
Make Your Office Phone Service Great Again!
Big companies will invest in a PBX (Private Branch Exchange) solution for their office phone system. A PBX provides a whole set of functionalities, such as:
An extension for each employee
An auto receptionist system that answers the caller with predefined options
A virtual phone directory with "Dial by Name" or "Dial by Extension" options
Call forwarding
This means when the customer dials the office phone number, he is directed to the right department. And the caller can be routed to another person if someone is absent.
If you're running a small company, you probably think you can't afford to pay for such a full-featured phone system. Does that mean you can't get the same service? Absolutely not! There is a solution. It's called cloud PBX.
Download Your Free eBook!
VOIP VS. REGULAR PHONE SERVICES: A GUIDE TO IP TELEPHONY.
Get all your questions about virtual PBX and cloud-based VoIP answered in this reference guide.
Meet Cloud PBX, Your Next Office Phone System
A cloud PBX solution will give you part or all of the office phone functionalities found in a traditional PBX. The only difference is a cloud PBX solution will not require you to buy hardware to host the system at your office. Instead, all services will be running from the cloud, meaning they'll be hosted at the provider's datacenter. Because you don't have to invest in a expensive office phone equipment, this option is less costly for your small company. All you need is a reliable Internet connection from the office and at least one desk phone to start using the solution.
Enjoy the Flexibility of an Office Phone Cloud Solution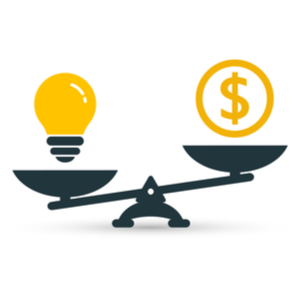 A cloud PBX solution also means you benefit from the flexibility of the cloud. Wondering what that means? We'll tell you!
First, you don't have to pay upfront for office phone service for the next year or six months. Under the cloud model, you pay a monthly subscription fee.
Second, you don't have to try to figure out your future office phone needs. This is because you select only the extensions that you need for the number of people who actually need to use them. And you pay only after you've consumed the office phone service.
Third, you can manage your services by yourself from a dashboard. You see exactly what you pay for and you can add or remove extensions to suit your needs.
Ever seen Sherweb Cloud PBX's portal in action? Here's a short walkthrough video.