The recent announcement of a $290 million funding to bring high-speed internet to rural communities probably did not get much attention in the managed service provider community. After all, to many, 'rural' rhymes with consumer market, not businesses. They don't see a small business in a rural area with high-speed internet as an opportunity. So, what's in it for an IT managed service provider?
Smallville: The Home of Small Business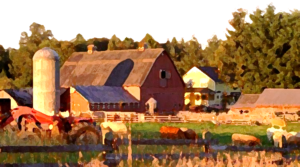 We shouldn't forget the driving force of small towns. Processing and dairy plants are just a few examples of the types of businesses that thrive in rural areas. And, the small business in a rural area just has the same basic needs as any other company. They are:
Communicate with their partners, clients and providers
Follow up on payments and recover money
Be known outside the community
Sell more products
Stay in business
And this list is not exhaustive. All these needs translate into IT solutions like productivity applications, email and e-commerce platforms. Even if these small businesses are running with only 3 people, they know they need modern tools to survive.
Moreover, younger people running a small business in a rural area are often graduates who've been trained to use information technologies. They know how to make good use of high-speed internet.
The Modern Kents Are Knocking on Your Door: Will You Open?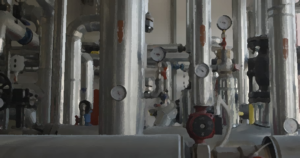 You might be surprised to learn that businesses in small towns have already started their digital transformation. Forget about how they're usually depicted. Clark Kent's modern parents are a lot more aware of today's trends.
Many small companies with just a handful of employees aren't willing to throw money into costly IT hardware, unless it helps them automate their field activities. For instance, they'll welcome hosted solutions for email and accounting.
It's easy to understand how high-speed internet can work as a catalyst for Managed Service Providers who offer cloud solutions in remote areas.
Moreover, not all MSPs work in big cities. Some of you do business from small towns, or some of your family members do. This means you understand what a small business in a rural area wants. If you've managed to satisfy your rural clients with on-site services, you'll know how high-speed internet and cloud solutions can improve your clients' daily activities.
Want to hear a testimonial from a SherWeb Partner working with small manufacturers? Read more
Are You Willing to Make More Money? Be a Small Community's Superman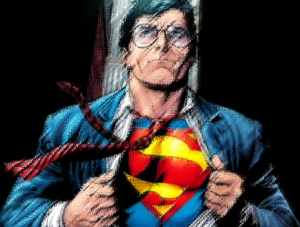 When you're running a business, you don't want to put all your eggs in one basket. You can choose to master more than one vertical. Then, you can put your best efforts in these niches and make sure you deliver services that are tailored to your clients' needs. Don't overlook small communities that are experiencing a real economic momentum. A small business in a rural area with high-speed internet can provide you with regular income. Think how hard you'd have to fight for that if you were prospecting in big cities!
If you choose the right cloud provider, you can benefit from services like 24/7 support. This means you'll never have to play support tech. And, because all your services are in the cloud, you'll rarely have to go on-site. When you do, you can charge your clients extra for these services.
Still don't know how to make money selling to a small business in a rural area with high-speed internet? Read this:
| | |
| --- | --- |
| When a small company wants to… | Offer them… |
| Send and receive emails | Exchange Online emails included in  Office 365 Business Essentials |
| Edit documents, spreadsheets and more | The Office Suite included in Office 365 Business Premium |
| Prepare against natural disasters | A stored copy of files, computers and devices in the cloud with Online Backup |
| Never miss a single call from partners,  customers and providers | An always-on phone service that includes continental calls from any device, an intelligent receptionist system and unlimited voicemail hosted in the cloud |
Disasters Have Different Faces and Don't Always Come from Krypton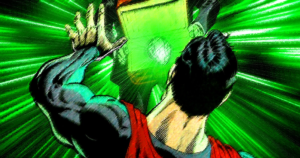 When you're running a business in a rural area, Mother Nature can affect your activities. Because of the digital transformation, the efforts to stay up and running now include information technology.
It's important for any business owner to make sure that computerized systems are secured and protected against failures. And when a disaster happens, a small business in a rural area needs a plan so it can be back on its feet as soon as possible.
We all know that an efficient disaster recovery strategy includes backup. For a small business in a rural area with high-speed internet, cloud backup will provide a reliable off-site storage for databases or systems.
Download Your Free Guide!
IS YOUR BUSINESS READY FOR THE WORST?
Don't wait for a disaster to happen! Learn how to implement an efficient business continuity strategy with backup.