I've worked in a call center as a customer service representative. You know, the kind of call center that is rigid, confined, and most of all, very boring! That's why I was so surprised when I started working at Sherweb. Our technical support advisors don't offer typical customer support, and they certainly don't work in a traditional environment!
Here's why Sherweb's customer service agents hate being compared to a call center.
We handle diverse, complex and very stimulating cases!
A former employer once told me that in order to do my job well, I had to think as little as possible. At Sherweb, it's just the opposite! Since the world of technology is constantly changing, the problems we solve are becoming more complex. We have to work hard to keep up with the latest trends. We have to be curious and do research and we have to rely on our colleagues to help us out. There's no rigid script or sales pitch that we have to repeat over and over again, so our customer interactions are always different.
Let's face it. No technical advisor has all the answers. That's why my Sherweb colleagues have quickly become my best source of information…and the best colleagues, too!
The ultimate goal of a Sherweb technical support advisor is to find the causes and solutions for each technical problem and still maintain the client's trust during the process. And, we would never think of escalating a case to our supervisors! The technical support agent handles each case from A to Z until the problem is completely resolved. All customer support agents undergo thorough training by Sherweb to reach this level of expertise.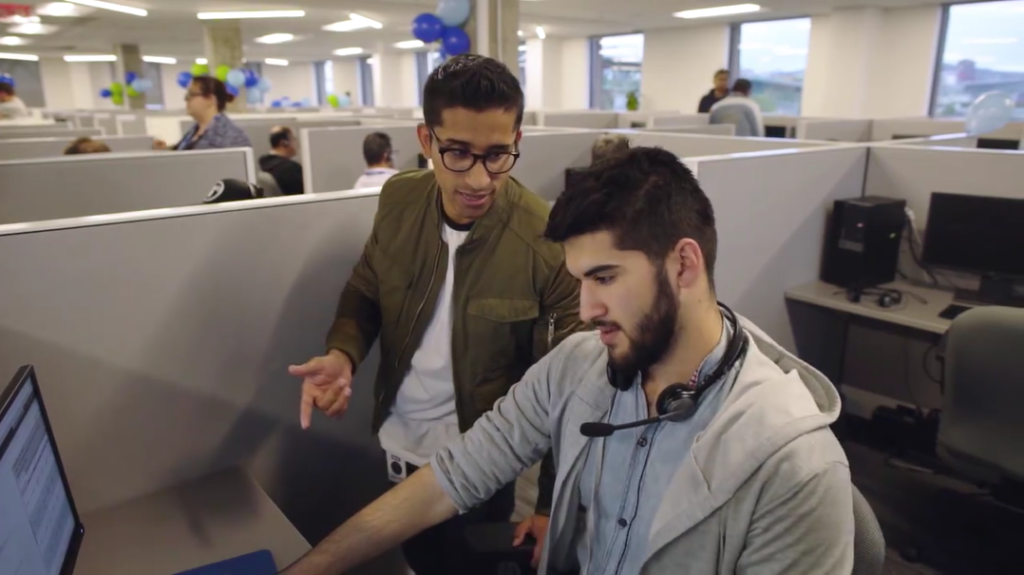 Say goodbye to high-volume selling. At Sherweb, quality is King.
Our goals are very different from those of a call center. There are no sales quotas, no pressure for high-volume selling or a maximum time allotted for each call. We have only one objective: to satisfy our customers. Our resellers call us because they have a problem to solve. We make it our mission to find the best solution. However, it can take several hours or even days to resolve a case. So it doesn't make sense to put pressure or time constraints on our team.
In other words, as long as the partner is satisfied with the service, Sherweb is satisfied with our performance.
We offer careers, not temporary jobs.
The turnover rate in call centers is usually very high. That's because management strategies are usually designed for employees who are just "passing through." In other words, employees are treated as numbers. Before long, the job becomes dull and the person starts looking around for something else.
Sherweb offers lots of career opportunities and challenges that will push you to excel. Our supervisors and directors want to ensure that their team members develop new skills. In fact, the main reason our advisors leave is because they've found another job…at Sherweb! Some become technical specialists, others will take on management roles or even transfer to totally different departments in the company.
Be part of the #Sherweblife
If you've never worked in a call center, you might find this last point about Sherweb a bit unusual. Our technical advisors have their own office space. No more offices shared by colleagues who work different shifts! Each technical advisor has access to their own desk that is equipped with two computer screens, which they can personalize to their liking.
We also have relaxation rooms, monthly social team activities during and after work hours, game rooms with arcades, etc. We like to say that our technical advisors are as fierce at their jobs as they are at playing Nintendo 64! Simply put, Sherweb is committed to providing an ideal and stimulating work environment.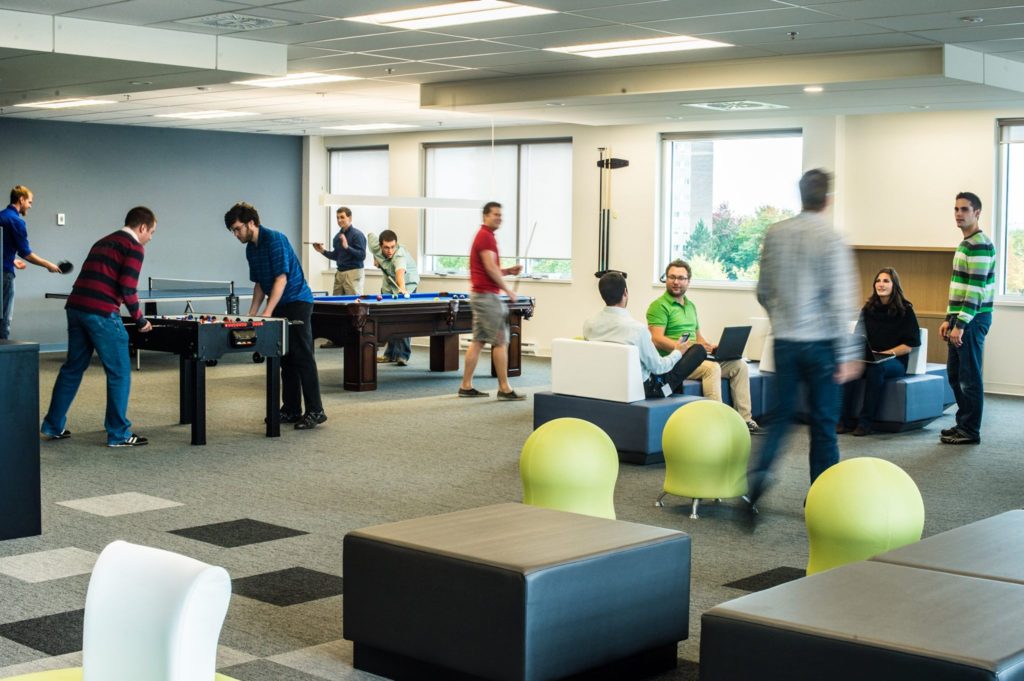 So, what are you waiting for? Apply now!
Visit the CAREER section of our website: www.sherweb.com/careers/job-openings