Maybe you're like me and have never heard of the Microsoft Business Center. Or maybe you know it by its old name, the Microsoft Volume Licensing Center.
The MPSA License Program has been around since 2014. As it turns out, it works though the business center for customers of the Microsoft Products and Services Agreement (MPSA).
There, customers can:
View all of their licensing information in one location.
View details of their agreements.
View orders and purchase history.
Download the products they have purchased as well as the product keys associated with those products.
Manage cloud services and related licenses.
Manage users and access reports.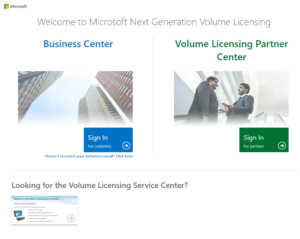 What Is an MPSA?
First off, just what is a Microsoft Products and Services Agreement, or MPSA? It's what allows you to purchase cloud services, on-premises software, and Microsoft Software Assurance that you require for your business. It's aimed at businesses with 250 or more users.
Microsoft developed a licensing program that combines the purchase of software licenses and online services under one agreement, which is much simpler than previous agreements. Every time you buy a license or service, you earn points. You must purchase a minimum of 500 points for at least 250 users in each product pool within one year after you first sign your MPSA.
Here is an example MPSA: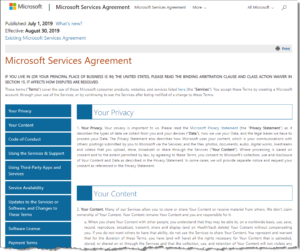 The Microsoft Products and Service Agreement was developed through a joint effort between Microsoft, its partners, and its customers. It's a good answer for licensing hybrid or fully integrated cloud solutions. The agreement lasts for a year and allows businesses to purchase software as needed. If you decide to extend the contract into the future, the price will be the same as when the agreement was first signed, thereby saving you from increased costs. There is no requirement to select certain products, which means businesses can license only the products that they require.
How Does an MPSA Work in the Microsoft Business Center?
Your business sets up what's known as a Purchasing Account. As the name implies, this entity allows you to order and manage products and services. This is done by registering your Purchasing Account with an MPSA, and it can be set up for a department, a group of employees, or your entire business. Depending on your business, the account will be assigned to an academic, commercial, or government sector. You can even have different sectors associated with one MPSA. So for example, you can have some purchasing accounts marked as corporate, others marked as charity, and others marked as academic organizations, all the while keeping them under the same purchasing umbrella.
This program is designed for large organizations with decentralized purchasing, which means groups in your business purchase their own licenses.
Also, the MPSA comes with the option for subsidiaries or affiliates to purchase products under the same contract. The Purchasing Accounts can be adjusted to suit your corporate structure, which means that even divisions, departments, or project groups within your company can sign on. The purpose here is to simplify software procurement and to regulate license purchases more easily. The Agreement Administrator, appointed when the contract is signed, offers a measure of control. This person defines and determines which Purchasing Accounts can be registered, rejected, or cancelled.
If your enterprise has an MPSA, you can sign into the Business Center using a work account. Work accounts are those accounts that individuals in your organization can use to access the Business Center, Office 365, and other Microsoft business services.
Microsoft requires you to maintain a certain level of purchases in order to satisfy the requirements of an MPSA. However, there is no minimum order amount required to get started in general. Note that minimums may be required depending on the country in which your business is located. However, an aggregate 500 points purchased per pool per year, or 250 cloud online service licenses per pool per year, is required to keep the pool active.
There are four different price levels that make up the MPSA platform. These are called A, B, C, and D, depending on your level of purchase:
| | |
| --- | --- |
| Level | Annual Price Point |
| A | 500 |
| B | 4000 |
| C | 10000 |
| D | 25000 |
Businesses can move up a level anytime. The order that qualifies customers for the next discount threshold (price level) receives the discount. You can cover your entire organization under one agreement as long as you reach the minimum purchase level within one year of signing on.
Businesses not meeting the minimum point purchase for their pricing level will have their price level lowered. However, the pricing level can only be lowered one level each year. Customers at Level A with fewer than 500 points per pool or fewer than 250 cloud online service licenses per pool purchased for the year will have the pool put on hold. The pool can be reactivated with a single purchase of 500 points for that pool or a single purchase for 250 cloud online service licenses for the pool.
Businesses can purchase subscriptions for short-term usage. This allows a business to scale its software usage (and its costs) to fit its specific needs. Digital products can be downloaded from the Microsoft Business Center. This also allows you to mix online and on-premises licensing to best meet the needs of your business.
The process is simple and works like this: Your business purchases cloud services, for example, directly from the Microsoft Business Center, which processes the order from the partner that you decide to use. That partner bills you for the services used.
Microsoft helps you to find the partner that meets your requirements: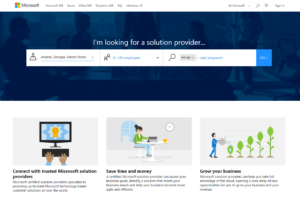 The Microsoft Business Center website helps you to activate your products and identify the software keys necessary to run it: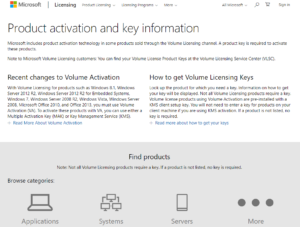 The Microsoft Products and Services Agreement is a way to simplify how your business acquires cloud services and software so that you can spend more time growing your business. If you are looking for a partner that is expert at navigating the Microsoft ecosystem, contact us today.