The push to focus on your next step to propel your MSP growth is on. With a successful year now behind us (it's been a wild ride!), 2020 is here and we're ready to take on a new decade.
For most MSPs, however, it isn't easy to keep up with the IT channel; technology is always changing and so are the needs of your customers.
Fortunately, Sherweb dedicates a big part of its commitment to equipping its partners with value-added resources as an extension of their business. One of the ways we do that is by tapping into the minds of industry pros and leaders for valuable insights to help you stay ahead of the latest tech trends and best practices.
This brings us to an important question that many of our partners want to know: What will MSP success look like in 2020?
Here's a roundup of what our top industry experts are saying about the year ahead and how to be successful.
Business decision making: Get unstuck
Making strategic decisions on the future of your business is often a laborious yet critical process. This usually involves setting goals, collecting info on your competitors as well as growing trends and technology, consulting industry professionals or even owning up to past mistakes.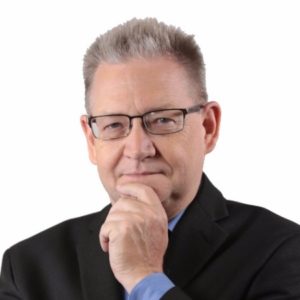 The decisions you make will impact the success of your business, but you also need to watch out for the traps that keep you from putting them into action.
That's the advice from Karl Palachuk, one of the pioneers of the Managed Services industry. He said you can't expect to achieve maximum success if you're stuck spinning in a whirlwind of indecision.
"Too many people get caught up in the decision-making process and never actually make and then execute decisions that they know are in their best interest. We are in a fast-changing environment. One of the muscles of success you need to work out is the decision-making muscle."
IaaS: The time is ripe
Infrastructure as a service is the fastest-growing segment of the cloud market, and platforms like Microsoft Azure should be on your radar in 2020. With IaaS sales currently projected to reach $266.4 billion this year, up from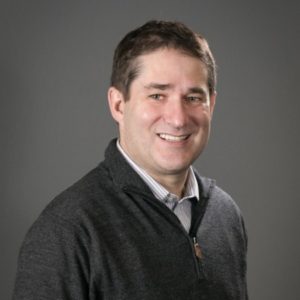 $227.8 billion (Gartner), there's a huge opportunity for MSPs like you to support businesses in their digital transformation strategies.
Joseph Landes, Chief Revenue Officer at Nerdio, said it's a market you should be going after.
"If an MSP is not in the cloud today, they are already behind. With the addition of Microsoft's new virtual desktop model, Windows Virtual Desktop, it's now easier and more cost-effective than ever to enter the market. As we enter 2020, MSPs must acknowledge and prepare to move their practice and their customers to the public cloud."
With Azure, there's no shortage of professional services you can provide—from migration and deployment to optimization, development and management.
For this reason, Nerdio is an ideal choice for strengthening your cloud offering. This toolset helps you to automate and streamline these services in the Microsoft cloud, helping you gain a competitive edge and grow your business more easily.
Unified Communications: Support agile working
Not long ago, we introduced a future-ready way for Sherweb partners to take advantage of the growing UCaaS market.
By integrating our Cloud PBX solution with Microsoft productivity, communication and collaboration tools, businesses can benefit from an all-in-one solution that supplies features for voice, video, online meetings, instant messaging, file sharing and more. This service offering helps customers move away from legacy equipment and become more flexible and cost-effective by shifting their voice and UC into the cloud.
We asked Michael Slater, Head of Pre-sales at Sherweb, how to get on the path to becoming your customer's trusted voice advisor. He said one of the best ways to start is by finding solutions that give you a competitive advantage.
"To get what you have to get in other places will cost you hundreds of dollars per seat and we offer that at a fraction of the price. So that's one of the biggest things about SMB voice – you're getting a full-feature, complete phone system, end-to-end delivered by Sherweb, powered by Microsoft that you can't get anywhere else right now on the market."
Security: Alter your game plan
The threat landscape is likely to continue to evolve and change in 2020. While this comes as no surprise to us, MSPs are in the best position to address cyber security challenges and the growing demand for advanced security services.
Cristian Iordache, Senior Product Marketing Manager at Bitdefender, shared insights on challenges businesses will face this year and how MSPs can help prepare for them: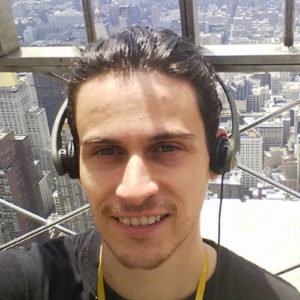 Email remains the most important attack vector in 2020
"Despite the fact that most organizations are using some form of anti-spam and antimalware protection to prevent email threats, over 90% of data breaches relied on email as the delivery method. Business Email Compromise scams don't use malware but often use executive impersonation to get money from employees. This type of attack has caused over $26 billion in reported losses in the past three years and will continue to remain a significant threat as organizations are poorly equipped to handle such threats."
What to do: Provide education and advanced email protection
"Security awareness trainings are important to reduce the likelihood of users being tricked by malware or scams. Also, having an advanced email security tool is crucial to prevent threats before they even reach the users."
Create a security-enabled environment
The leading cause of data breaches is compromised authentication. A strong password is simply not enough to secure your network and data.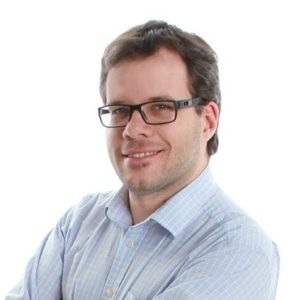 That's why security experts today are strongly recommending implementing current best practices, such as multi-factor authentication (MFA) as a means of access control.
Guillaume Boisvert, Director of Security Products at Sherweb, said it's time for business leaders and tech professionals alike to seriously recognize the size and scope of the problem.
"How many companies must be irrevocably damaged by security breaches before everyone gets on board with modern cyber security? There are no more excuses. The tools are available and perform well. It's on all of us to execute in 2020."
Differentiate your security offering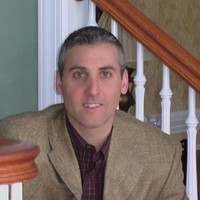 Another piece of advice comes from Mike Vogel, Partner Account Manager at Acronis. He said there's a big opportunity for MSPs to offer powerful security services to both small and large businesses that are using weaker solutions.
"93% of companies currently using an MSP would consider moving to a new provider if they offered the right cyber security solution. Equip your business with cyber protection services that defend against ransomware and other data loss threats to protect customers, differentiate your offerings and realize new growth."
CRM: Digital transformation begins with you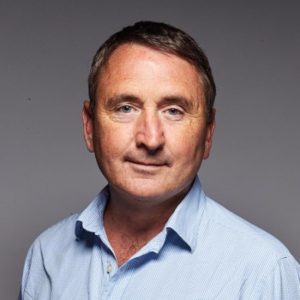 The days of just selling Office 365, backup and security are long gone. That's the message from Jon Ferrara, CEO of Nimble.
When we asked him for his advice on what MSPs can do to jump-start their planning for 2020, he said they should first prepare themselves for digital transformation in order to offer customers what they need.
"It starts by partners adopting modern cloud-based business solutions, which they can then sell to their customers. Simple business solutions like Nimble CRM are perfectly suited to sell on top of Office 365, serving as a gateway to grow customers into consumers of Power Bi, Azure, and Dynamics."
Marketing: Not thinking strategically enough?
"…if growth is part of your business objectives, then marketing is a must."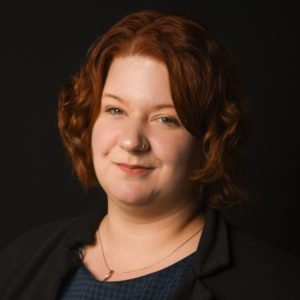 When it comes to marketing advice, Maude Tanguay, Partner Success Program Lead at Sherweb, is all about strategy. And with the start of a new year, there's no better way to re-examine your approach than by recognizing why you might be failing at marketing.
"After talking with so many MSPs, I think I've figured out where some of the issues lie. Most people are being too operational and not sufficiently strategic when it comes to MSP marketing! You need to set the tools properly before you start operating."
Read the full blog article here for tips on how to implement more strategy into your MSP marketing.
Another way to up your marketing game this year is by leveraging the expertise of a value-added cloud solutions provider. At Sherweb, for example, partners have access to 200+ marketing and sales assets, training, marketing development funds and programs as well as expert advice published via our blog.
Productivity: Optimize the workplace
As more companies move their operations to cloud-based platforms to stay competitive, helping customers fulfill their growing collaboration needs is more important than ever.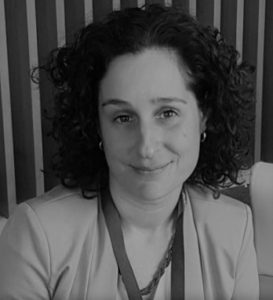 Microsoft Teams is a key solution for streamlined communication, improved collaboration and increased productivity. With new features
slated to launch this year, consider adding Teams to your productivity stack to support your customer's growth and yours.
Just ask Yasmine Karazivan, Senior Product Manager of Productivity at Sherweb:
"There's real momentum in the cloud productivity MSP business. Focus on adding value with an easy collaboration tool like Teams. It's brilliant; it offers a rich feature set that offer great functionality. Companies use it as a portal for chat, video, voice calls and document sharing to improve team collaboration and business processes."
Adoption is key
Every business needs an adoption strategy in place. It doesn't matter how great the product is if users aren't making the most of the right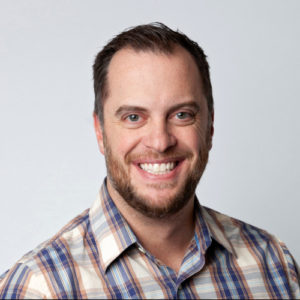 tools to do their jobs properly.
Turns out, this is a bigger problem than we thought. For example, businesses aren't using Office 365 to its full potential, with most people only using 20% of its functionalities.
Zach Terry, Senior Manager of Partner Development at Brainstorm, said helping customers increase adoption should be on your priority list this year.
"If a certain technology can change the entire operating efficiency of your customer's business but nobody uses it, then what good is that technology to anyone? Adoption is key for an organization to get the most out of the technology they have invested in. In 2020, change and adoption should be your main focus. Helping each employee become more efficient and productive with their technology will drive greater ROI and customer loyalty."
Start off strong in 2020
We hope we've sparked some ideas to help you plan your most powerful year yet! What tip in this article will you be adding to your agenda? Let us know in the comments.
Not sure where to start? Whatever direction you want your business to go this month, quarter or year, we're here to help. As cloud technology, workloads and environments become more complex, you need to position your business to meet IT needs and customer expectations, now and in the future. With Sherweb as your trusted cloud partner, you'll be surprised by what you can achieve.