Microsoft has designated Teams as the primary app for communication and collaboration in Office 365, which means it's replacing Skype for Business. Let's take a look at the Teams roadmap and how this affects you and your business.
Introduction to Teams
First, a short introduction to Teams. The app's features include:
• Messaging: Teams has instant messaging capabilities, with persistent chat rooms.
• Meetings: Teams lets you screen share, capture chat logs after meetings, and preview audio conferencing.
• Calling: Teams also features calling capabilities, including voicemail.
Of course, this isn't a comprehensive list—Microsoft Teams is a rich app with several other useful features. If you haven't started using Teams yet, you can try it as either a standalone app or as part of Office 365. More on that later.
Teams vs. Skype for Business
Skype for Business currently has more telephony features than Teams. However, Microsoft has released a Teams roadmap that presents the features it plans to introduce in the near future, with estimated delivery days.
Currently, Teams is basically a one-on-one communication app. This applies to screen sharing, video chat, and voice calls. It is currently possible to have multiple parties involved in a chat, but you have to set up a Teams Meeting. And external parties cannot join the call.
However, Teams does outshine Skype for Business with its persistent chat and third-party app integration. You can integrate apps, files, and meetings directly into a Teams group chat, which gives you several more options for collaborating. What happens is that you and your enterprise will send fewer emails, as a lot of collaboration will occur in your Teams group. This collaboration may involve project management apps, SharePoint, office apps, websites, wikis, or forms.
Your Own Teams Roadmap: A Guide to a Successful Migration
One recommendation is to run a pilot program with Teams for a few months alongside your current Skype for Business environment. This will give your users a chance to learn how Teams functions while still maintaining their comfort with Skype for Business.
So how do you get started? Here are some steps to consider when building your own Teams roadmap to ensure a seamless move away from Skype for Business:
• Get buy-in from your stakeholders. These consist of the groups who will be using Teams on a daily basis; the decision-makers for the migration; and the IT staff who will take care of the backend activities for a successful migration. In a small organization, the stakeholders will be a handful of individuals; in larger enterprises, they may involve scores of people. The concept is the same: involve people from these three key groups and get them to agree on the process and implementation.
Each group brings separate but sometimes overlapping skills to the migration. The IT people will bring their technical expertise to ensure that the migration is as seamless and painless as possible. The Office 365 users will bring their day-to-day business needs that need to be addressed. The decision-makers will help ensure that all groups involved are on the same page before, during, and after the implementation is carried out.
• Identify and prioritize business scenarios. This is one area where migrations fail or succeed. What are the different scenarios that users encounter every day, and how can the Teams environment help them to accomplish their goals? Microsoft has a 365 FastTrack Productivity Library with examples that you can adapt to your specific enterprise needs.
What are the types of teams that work closely together and need a collaborative system that enables them to succeed? These groups include: product development, marketing event teams, finance groups, or support organizations. You can choose one of these scenarios to identify the current business practice employed by today's users. That can help you to be effective in designing how to best use Teams in a real environment.
• Complete technical planning. This is another critical area needed for a successful migration. Efficient technical planning is the basis for a successful user experience. If your company has more than 50 seats and participates in an eligible plan, FastTrack benefits are available (at no additional cost) to help you in the planning, deployment, and use phases of Microsoft Teams. Also available are FastTrack Onboarding Wizards (available through your Office 365 account). In addition, some organizations may want to review security and compliance in Teams.
• Deploy teams in a Pilot phase. In most situations, you may want to conduct an initial Teams pilot with your stakeholders and early adopters for one or more of the scenarios you selected. A pilot gives you valuable information about how Office 365 and Teams are received in your organization. Select an interested group of users and a prioritized business scenario to get started.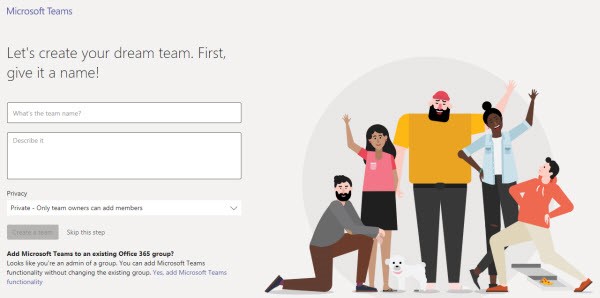 Once your pilots are complete, you'll have the feedback needed to plan the Teams deployment. For large companies, the migration will likely be deployed in phases. Be sure your deployment plan integrates your prioritized business scenarios to ensure your employees are getting the most from Office 365 and Teams.
Another aspect to consider is mobility. Giving your users the ability to access other Office 365 apps can increase activity, efficiency, and user satisfaction.
Note that Office, Outlook, SharePoint, Teams, Planner, Yammer, and other popular Office 365 services all have the ability to be used in a mobile setting. So while you're planning to deploy Teams on desktops, don't forget to plan for its use as a mobile app.
• Take stock. Once you've deployed Teams, you also need to assess user satisfaction and whether the migration has increased productivity. The technology is only part of the overall experience—the major part is how the app engages your users and gets them to collaborate with each other. Did they think the deployment went smoothly? Do they feel like it improves their productivity?
So how do you capture this feedback? If your enterprise has more than 2500 people, create a public group using Yammer to make it easy for users to respond. If you have fewer members, you can just set up a channel in Teams.
Customizing Teams
Now that you've successfully deployed Teams to your enterprise, the second part of your Teams roadmap should be working out how to customize Teams for your particular business practices. Below are some popular options. Most of these will take less than an hour to implement.
Customize file storage on your Office 365 team site
You can add more document libraries (that is, file storage containers) and lists. Your Team site already includes a Documents library that you can start using now. If you exceed the default Documents library's storage, you can add more storage containers to it. First, spend some time thinking about how you want to group files and what you want to name the storage containers so that the files can be easily found.
You can use default apps to help you create new pages for your internal website. The apps work a lot like Word doc templates.
Customize your Office 365 Teams site's Home page
You can rearrange your Home page and add links to employee OneDrive for Business folders.
Add links to important pages of your team site
You can add colorful tiles or create links to important pages and rearrange the info on your site for easy access.
Set up a Teams subsite for external file sharing
Teams can help you share and collaborate on files with people outside your business, such as customers and partners.
Set up a Teams subsite for storing private files
You can create a private subsite so you can store the files you want to restrict access to, such as personal or financial documents.
Promote your Teams site for quick access
Add links to your Office 365 Teams site on the Office 365 app launcher and the Office 365 header.
Skype for Business is inevitably going to be replaced by Teams, so you need to prepare your team and organization for that future transition. Start your Teams roadmap now by consulting with decision-makers. Ask your users about their current business practices, and look for ways to improve those practices using Teams. Your efforts before deployment will pay big dividends when the big day arrives. Good luck with building your own Teams roadmap!