We recently had the pleasure of speaking with channel growth expert Erick Simpson about business transformation, adapting to the COVID-19 reality, his upcoming sessions at Accelerate 2020 and why managed service providers (MSPs) should attend. Check it out below, and don't forget to register for the virtual cloud event of the year.
Please note that this interview has been edited for clarity and readability.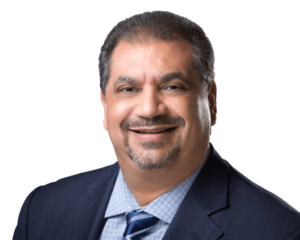 You're a pioneer in the managed services space—tell us a little bit about yourself and what you do
In the late '90s I decided to start my own IT practice, Intelligent Enterprise, and transformed it into one of the first pure-play MSPs in the industry in 2005. I then co-founded MSP University. As was one of the thought leaders and influencers early on for managed services, I devoted the next 10 years or so to educating and training IT providers on how to become profitable service providers in their practices.
Today I consult with MSPs and IT providers that want to improve their businesses. I work with vendors and distributors in the channel to try to build better awareness and connection between IT providers and their channel programs. I love supporting and fueling the entrepreneurial spirit and helping business owners improve.
Why did you decide to share your expertise?
Because Intelligent Enterprise was one of the very first in the MSP space, we made all the mistakes early. We figured out how to perfect the marketing, sales aspects of presenting these services. It was tough! We had to educate clients that didn't want to pay in advance. They would say something like: 'You guys just show up when it breaks and I pay you then, why do you want me to pay you in advance?' We had to go through that whole evolution of how to add enough value into our portfolio and deliverables to get clients to say, 'OK, yeah, that makes sense.'
We figured it out early on, we made all the mistakes and figured out how to price, position, sell and then deliver services efficiently. This was only possible because trouble-ticketing systems started coming around that were cost-effective for smaller IT providers, like the PSA solutions and RMM tools we've started seeing now. I had worked in enterprise IT and was used to these tools there, but when you go and start your own practice, you can't afford a $100,000 tool to start delivering service.
Building service desks and NOCs was in my DNA already, so, when these tools became cost effective in our practice, rather than using the application that I coded and programmed myself to do trouble tickets, now we could use tools that were purpose-built for this. I built our own service desk and NOC, and we were able to deliver that as a service and configure it using our knowledge of KPIs, metrics, utilization and realization as well as how to do incident management and escalation within a real service desk, which really gave us a leg up for delivering these services to clients.
Long story short, I was at an event, and a VP for the RMM tool we were using sought me out and said 'Hey! What is it that you guys are doing that none of our other partners are doing? You're far out-pacing anybody else.'
He followed me around for three days, and I shared how we did everything and how it was all documented and measured. He was blown away and asked if I'd be interested in training. We built that first training program, and that same VP said, 'You have to take this and share it with the entire channel.'
So I decided to do that! I would travel and speak at events, do trainings and workshops, I wrote four books along the way and 50 best-practice guides and whitepapers. When Intelligent Enterprise was acquired, we invested those funds in launching MSP University, an organization built to help IT providers transition to managed service providers.
For me, my natural behaviour is that I want to help. It's the way I'm wired: I'm the guy that will help you move. I enjoy helping partners and sharing what I know.
What's your definition of business transformation?
Business transformation is taking an organization from its current operational state and improving it. To me, there are several key business units in an organization, including operations, finance, marketing, sales and service delivery. Those are areas where we can make a few key adjustments and see cumulative improvement. Just taking these four or five levers and moving each one of them maybe 15 degrees each, and then seeing that cumulative improvement can really elevate the overall performance of the organization.
I'm not a fan of coming in and saying: 'We just need more leads, so lets just crank that marketing lever 180 degrees.' Then you have leads, but if your sales department and sales team aren't prepared to deal with those leads and understand how to qualify and sell consultatively, then you'll burn them. Or if you train your sales team to be more high performing; great, now they're closing all these sales, but your service department isn't up to speed on onboarding new clients properly.
What I try to do in a business transformation case is look at these multiple drivers, only make a couple of small changes in each department, let those improvements settle in and then determine your ROI. If you start throwing in too much change too quickly, people just shut down—there's way too much on their plate.
I call it eating the elephant, and how do you do that? One bite at a time. Eating the elephant is how we should look at business transformation. What are the priority things we need to address? Sometimes, when people try to deliver business transformation on their own, they try to take on too much at once, and then transformation stalls.
It's important to have a good strategy and only take on maybe a few changes every quarter. Make sure everyone understands what the changes are, why you're making them and what everyone's role is in helping them be made.
To summarize, a positive business transformation is going from your current state, taking what needs to be improved, setting a strategy to achieve those improvements, measuring along the way and then evaluating the outcome. You're trying to move the needle in a positive way.
What will attendees learn from your sessions at Accelerate 2020?
My first session is about financials and understanding what drivers MSPs should be tracking from a financial perspective; what metrics we need to measure in each of our business units that lead to improved profitability, and how to build on your financials to add value to your organization.
If, for example, your intent is to grow your business through acquisition, or you want to know what to work on in order to maximize the valuation of your existing organization to exit at the highest valuation—we'll talk about metrics in all of the services areas including sales, marketing, operations and what business owners should be tracking on a regular basis to ensure they're hitting targets, identifying bottlenecks and taking action to improve them.
I'll be using a lot of formulas for best-in-class performance in terms of service delivery, utilization and realization, and I'll be sharing real world examples.
Then we'll talk about normalizing the P&L, so that we understand exactly how each of the products and services we sell are performing. A lot of MSPs, when they start out, dump all their revenue onto one line item: revenue. We need to break that out to look at managed services revenue, project revenue, etc., and by analyzing each one we can determine who's underperforming and who's overperforming. If we just have 'revenue', it's a blended profit margin that can mask underperforming services.
Folks who attend either of my sessions will have a good grasp of what to measure from their financial performance and the performance of each of their key business units, how to make improvements and the formulas they should be following to achieve best-in-class performance overall. They're key business planning sessions that ultimately will help MSPs build more profitable, efficient business operations that grow the value of the organization.
Why do you think Accelerate is a good event for MSPs to attend?
I think Accelerate is unique in the sense that it will be delivering very prescriptive sessions to attendees to help them grow their business from a strategic perspective. So many events are built around a technical product, service or outcome, or a sales and marketing theme. Accelerate is offering blocks of good, strategic best practices. Attendees will come away with a unique understanding that's hard to find at any other event and that speaks to helping them grow and improve their overall business, rather than just one aspect or element.
As a strategic business outcome type of event, Accelerate is like an MBA program.
How has COVID-19 impacted MSPs, and how have you responded to related challenges in your own practice?
Initially, the strategies that MSPs had to quickly pivot to were how to help clients maintain business continuity and support remote workforces in a secure manner. For me, it was all about providing strategies to help MSPs deal with requests to set up clients remotely, set up VPNs, get clients the equipment to work from home, etc. Then for the MSPs themselves, as their own businesses were affected by quarantine, I've provided guidance for how they can manage their own technicians in a remote manner—which many of them hadn't done before.
It's easier to manage performance of technicians and admin people when we're all together in the same office, and strategies had to be evolved to emulate that same type of teamwork remotely. Advice I've given has also focused on how MSPs not only need to continue having multiple meetings a day with their teams, but make sure they're checking in with clients as well.
Providers really had to go above and beyond to help clients, and then manage their own service delivery. The goal was, how do we maintain status quo in this unique situation for our clients as well as for our staff and our company?
As the pandemic has continued to extend its timeline, we've done a good job mostly of maintaining that status quo, but now it's time to look at how we continue to grow our business. The pandemic is here, now we just have to understand how to market and sell more, virtually. Business owners have gotten used to doing all this video conferencing, so the next evolution is how do sell in the new normal? How do we book video conference appointments, how do we carry out the sales process during a video conference?
In many cases, believe it or not, it's easier. We have the ability to desktop share, we can share slide presentations, we can share client testimonials, we can share examples of agreements and SLAs very easily, it's just getting past that uniqueness of doing it through a webcam. But we've been doing it for awhile now, so everybody should be used to it!
Now that we're maintaining the status quo, how do we continue to thrive? How do I continue to sell and grow my opportunities virtually? That's what MSPs should be thinking about now.