Happy International Women's Day! We sat down with some of Sherweb's women leaders to learn more about what they do at Sherweb, what they're focused on for the channel and how we can do a better job of advancing opportunities for women in tech.
Featured leaders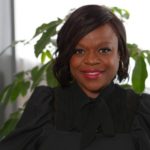 Roselande Francois Head of Business Development & Strategic Partnerships
Tania Fortin Account Manager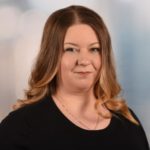 Maude Tanguay Program Lead, Partner Marketing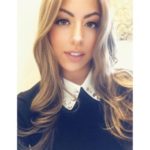 Celine Kaprielian Program Lead, Partner Training
What do you (and your team) do at Sherweb?
Rose: I'm the head of business development and strategic partnerships at Sherweb—I lead the identification, analysis, development and execution of new business opportunities and strategic partnerships to generate growth. I'm also the relationship manager for large vendors such as Microsoft.
Tania: We try to help Dynamics 365 expert partners build their practice. Most of them have a great practice on-prem with business applications, but starting in the cloud for them is complicated. We try to make that transition easy by helping them with different sales plays and by leveraging different opportunities and promotions from Microsoft. So we'll help them scope deals, we send opportunities to them, help close deals and try to reassure them in the Microsoft ecosystem and how it works. Partners on-prem don't always know all the power that cloud applications have; technology has reached a point where people can't even imagine what it can do for them.
Maude: The partner success team works on added-value services for the partners. Currently, we really focus on training and marketing aspects. We build different benefit levels for partners, and offer them different services tailored to their needs based on their engagement. Sherweb's MDF program, marketing consultation and MPN ID consultations are some examples of the kinds of initiatives managed by the partner success team at Sherweb.
Celine: As the partner success training program lead, I've been putting together Sherweb's Partner University, which is designed to help existing active partners better understand the products they sell, Sherweb's high-margin products and other topics. Partner University essentially gives partners onboarding skill paths to learn what they can offer end clients and how to properly position their overall offering.
Partner University is self-paced, on-demand learning, but I'm also putting together specific training to mimic some of the skill paths available in Partner University to make sure partners have access to a live learning component as well. The focus and priority here is to find ways to keep partners engaged, make sure they're learning along the way, that they understand what they're selling and that they know how to support all of the products and services they're offering.
What's your favourite thing about your job?
Rose: I love the connection with people. The relationship management side of things, connecting with partners, making sure you're there for them and you support them. I also love mentoring people and leading a team at Sherweb.
Tania: There's never a dull moment in my job. I get to see and participate in companies growing, whether it's my partners or their clients. Being a business owner in the past, I know what it takes to run one. And when I go into a deal with a partner and I see what types of tools they're using, in my head it's like, they could use this, they could use that they could use this and I see the opportunity for them to grow 10 times faster with the right tools. I get to help a company grow with technology.
Maude: The partners, it's as simple as it gets. It's the relationships we build with partners and the fact that we're so entwined in their business that we get to have conversations on a personal level as well. We connect almost as friends! And I think that's super valuable.
Celine: Training from the ground up is really my passion and has been for a really long time. I love the fact that I can get a program up and running from scratch, adjust training to the needs of partners and transform it into a system they're looking for, that's directly responding to their needs. The best part is that there's really nothing similar being offered right now.
How did you get started in the tech industry?
Rose: I started my career in the healthcare industry. While working in the sector I completed two degrees, one in international business and one in management. Throughout this process I realized that for me, the sky's the limit, and to go global and have job security that's always innovative, it's in the tech industry. I really wanted to work in tech because it's always growing, it's always changing, and I love innovation. Technology is the future.
Tania: I ran a business for five years as a single mother. A startup is like having a newborn! It was very difficult, and at some point, I decided to just sell and find myself a more stable job. But I needed something challenging. I had no knowledge in technology, except the fact that I was a power user. I was actually introduced to Sherweb by a former school colleague. I was curious about technology and helping companies grow using tools that I loved to use, and that interest ultimately got me into this new challenge.
Maude: I've always been interested in technology. I've always been a nerd! I used to run games from floppy disks on my DOS computer. I'm an early adopter for a lot of gadgets, but I'm also interested in IT servers and stuff like that.
My first real job was at an application development firm. I was hired first as a graphic designer to help put together a website builder. I was on a team with my IT director and would help bounce ideas around, kind of like I was also a programmer or infrastructure guy. He would also talk to me a lot about server redundancy and the IT side of things. With time I became more involved with marketing, but I've essentially always worked in IT. It's something that I connect deeply with.
Celine: This is my first tech industry job. I started my career at Bell Canada and worked in telecom for about five years, running training programs for mid and large markets. Although a lot of the products and terminology in tech are new to me, I'm learning as I go. But there's immense benefits to learning about the types of products and solutions offered by Sherweb, which makes it not only interesting to learn about but also exciting to provide training for.
How do you help Sherweb accomplish its goals in the channel?
Rose: Definitely by increasing Sherweb's footprint with larger partners. One of my target audiences is partners with 25+ employees, that generate higher volumes of monthly recurring revenue (MRR).
But not just that, I'm also focused on relationship management, increasing our visibility and credibility in the eyes of large vendors such as Microsoft. This is a huge plus because it gives us the ability to access better incentives. Microsoft is a huge maze, so I want to be that person to help bridge the gap for partners and ensure we're care of them,  pushing for growth in different product lines and creating advantages for Sherweb and our partners with regards to incentives and funding.
Tania: I listen to partners, and act on or deliver what's needed for their business and their clients. Basically, it's caring. I care about my partners' success, and I care about helping them. But the end user experience is also very important to think about. Yes, we're all in this for the business, but the business can only grow if it's healthy. With all that in mind, we can't have the end user work for the technology, it has to be the other way around. So basically, it's listening and caring. And when you have that, you have the will to do all the work to make it happen.
Maude: One goal that I focus on is the brand promise of Sherweb and the added value we provide. A lot of that value is channelled through account reps, the relationship we have with partners and our partner program as a whole. The partner success team knits those benefits and added value together. The launch of Partner University, the Marketing Program, everything we do with regards to MDF, Microsoft Partner Network support, and all the things we've designed to help partners grow are all examples of this.
In a way, Sherweb's partner success team is an embodiment of the company's commitment to helping the channel thrive.
Celine: I help Sherweb accomplish its goals by identifying partner needs with regards to what they're lacking in their day to day. It all starts with our partners and their end clients, understanding what they're struggling with and how to respond to it with appropriate training. When training is required for one area of a business, other pain points not previously considered are also often revealed in the process. I enjoy diving deep into the partner's reality and figuring out what areas of product knowledge and education Sherweb is missing to help.
Making sure partners understand the basics of the products and services they offer is key. Building on that, we can also show partners how to cross sell, upsell and create an overall offering rather than just sell a product.
What professional accomplishments are you especially proud of?
Rose: I had my first management job at 22 years old. At 27, I was sitting on a board of directors, one of only a few women and the only black woman. I was really proud of myself to get there as a minority, especially in business.
I would say anything that has to do with the business management world is a very masculine dominant environment. I worked on a lot of partnerships in Asia, negotiating million-dollar deals with Fortune 500 executives, all men. So it was a great accomplishment for me to see that I could reach these heights at the executive level in a very male dominated industry—and I did it seamlessly.
Tania: I'm a self-taught person, and I learn fast. At 19 years old, a company I was working for in the automotive industry trusted me to fly to Kentucky, in a Toyota plant to reinspect parts and negotiate. For me to be trusted that much at that young age was a huge challenge.
Being a business owner is another accomplishment I'm proud of. I had a training and consulting business and customer service and sales business. I also ran a franchise for five years.
My role at Sherweb is also something I'm very proud of, especially with not knowing anything about technology beforehand, or having any business administration degree of any kind.
Maude: Doing what I do everyday! The one-to-one implications of working with partners, understanding their business and their business model on a daily basis.
Celine: When I was at Bell they had no onboarding process whatsoever. So I implemented a system that allows new employees to have the most seamless experience possible from beginning to end, giving them a kind of a guided path for when they start. The onboarding system had a 98% satisfaction rate, which I'm very proud of.
What's one new skill you'd like to learn this year?
Rose: I would love to improve my technical ability. There are so many products in the MSP world, and I'd like to be an expert in each of them. Obviously, that's impossible, but I'm a very avid learner and I like understanding the back end of things. I didn't study computer engineering, but I love it and it's very interesting to me.
Tania: I learn stuff every day, technology doesn't stop! But I want to learn more about Power Platform. I would also love to be able to spin up a Business Central environment on my own. Some of my colleagues say I'm more technical than I give my myself credit for, but to me, it's never enough. I just want to dig into it that curiosity and able to do things on my own and understand them.
Maude: Active listening, empathy and compassion. Those three soft skills, you can be great at them, but it's a continuous effort to get better and better. In my role at Sherweb, I'm only going to get better if I can put myself in our partners' shoes, making sure I understand exactly what they're saying and not projecting what I think they're saying onto them. These skills also serve me personally as a better partner, a better parent, a better daughter, etc.
Celine: I would love to learn more about data and analytics. It's not my forte, but is something I work with often (pulling reports, etc.) and really want to understand on an in-depth level.
What are some of the top qualities you think anyone pursuing a career in technology need?
Rose: You need to be innovative, absolutely. You need to be able to adapt to change, because it's a constantly evolving and changing environment. You also need to be extremely flexible and resourceful. Do your due diligence and be curious!
Tania: You need to be able to adapt fast. Stay up to date with all the new technology that not only comes out every week, but sometimes every day. You also need to have a certain creativity for problem solving. Because when a client comes to you with a certain challenge in their business, you need to be able to think outside the box. Yes, there's the technology. But how can I adapt or match technology to help you solve your challenge?
Maude: Curiosity, passion and grit!
Celine: From my perspective as someone relatively new to the industry, I would say learn the language! Sure, you're not going to come in and know everything right away, especially if you're not from a tech background, but making sure that you brush up on the products a company offers, what the benefits are for end-clients and a high-level overview of their value can go a long way.
What's one piece of career advice you would give to your younger self?
Rose: Two things. First of all, once you become vulnerable, you will increase your credibility. When I learned to be vulnerable as a leader, I became so much more credible, I became such a better mentor and coach by showing that I'm not perfect, and I can make mistakes as well. It's okay to fail, because there are no mistakes, only learnings. Unless you repeat the same mistake twice, at which point it really is a mistake.
The second thing is that there's no place for ego at work. Ego is going to be a hindrance for you, and stop you from growing.
Tania: Don't be scared to try stuff. Don't be scared to fail. Don't be scared to ask questions. Don't be scared to ask for help. Also, try to find someone you look up to and ask them to be your mentor.
Maude: Your degree doesn't mean anything. Stop boxing yourself into something that you think you want to do and achieve just because you have the education for it, because it might not be your actual passion. By exposing yourself to broader roles and more responsibilities, you might find something you're extremely passionate about that you never saw coming.
Celine: It's okay not to know everything right from the beginning. It's okay to learn along the way and not put so much pressure on myself.
What trend for the channel are you most focused on or concerned about right now?
Rose: For me it's our current situation with the COVID-19 pandemic. It's a worry, but it's also been a blessing in our industry in a way. I mean, it's a cliche answer, but we're helping people and businesses move to the cloud. What better industry to be in during this crisis? I'm focused on giving the best service and care to my customers, as well some extra love because of the situation that we're in on top of such a competitive world. I think now more than ever I encourage my team to deliver the best care for partners.
Tania: I see some IT experts let heir customers dictate what they need. They don't trust their own expertise. what I see happening is that they still sell a lot of on-prem servers. They also don't have extensive knowledge on security. Those IT experts should be educating these companies, and they should know that cloud is so more so much more secure than an on-prem.
Maude: I see a lot of channel partners' differentiation being obsolete, or they don't have a real unique value proposition. And when you ask them probing questions to try and define it, they don't always know. So they scramble, trying to express how they're different or even what they do. 'Oh, we provide excellent support,' or 'Oh, we have a good security offering.'
As the world becomes more and more digital, and as the buyer becomes smarter and smarter, sales cycles aren't linear anymore. Brands need to have a very different way of describing themselves, and buyers are trying to see if those brands are a good fit, rather than the services. At the end of the day, it's probably going to come down to: 'Well, I like how you guys operate.' Channel partners need to express their offerings in a relevant, up to date way, and I see a lot of businesses that just aren't there yet.
Celine: A lot of organizations in the channel want to focus on-self paced learning right now. There's been an overflow of live webinar-type formats right now, especially with COVID, and people can't differentiate what's worth their while and what's going to waste their time. What we want to do at Sherweb is really try to find the perfect combination of self-paced learning and live events, and show partners the value of both formulas.
How can we encourage more women to pursue careers in technology and/or the channel?
Rose: By giving women in technology greater visibility. I think a lot of women have this perception that technology is a male-dominated, sexist world. I think to end this perception we need to show women that are successful in technology, and that you don't necessarily need to be a developer per se. You can be a woman and thrive in the technology world very easily, there's a great career for you and a great place for you. There's a place for a woman in tech, we are respected, we can be executives.
Tania: Put the spotlight on more women. I'm in sales, I'm not that technical. But there are women in coding and other tech-heavy roles and we need to shine the spotlight a lot more. We need to involve younger girls in technology as well.
Maude: Keep talking about and normalizing the presence of women in the channel! Women should feel safe, equal and validated. That often comes from revisiting outdated procedures, policies and rules. Maternity leave, for example, would be an example of this in the US.
Celine: By helping more women understand that the industry isn't as complex as they probably think it is. The fact that the cloud was such a vague concept to me was something that scared me to enter into it for a career. Knowing you don't need extensive knowledge on every moving part of the tech world I think is key. It's a fun industry and it's easy to learn once you're in it!
How, in your opinion, how is Sherweb doing with regards to advancing opportunities for women in tech?
Rose: I think Sherweb is doing amazing. I was approached for my own position here, but I never felt that it was a woman thing or a gender thing, it was just a question of a business need and a fit. Sherweb looks for the best person for the job.
There are also many women at the director and executive levels at Sherweb. If you look at the sales team, for example, yes, it's mostly men, but women are definitely visible.
Tania:
I feel that Sherweb prioritizes competency above all else. It's cultural. We'll look at your competencies, your background and whether you can do the job or not. And Sherweb is helping by taking that approach.
Maude: I've never felt like I was part of a different group, or like I was a 'woman at Sherweb'. I feel like I'm part of the team, the same as anyone else. We have a high percentage of women in leadership at Sherweb, and I feel it's very inclusive overall.
Celine: Before working at Sherweb I initially applied for an internal training position, because that's what I'm used to. But it was the team at Sherweb who analyzed my experience and suggested I take the partner training position instead, which I myself probably would have never considered because of a lack of industry experience. Sherweb took me out of my shell, which was a huge vote of confidence. So to answer the question, very well!