Cloud backups started replacing local backups long ago. Backup as a Service makes it possible to manage all backup and restore activities from an online platform. The backed up data is securely stored in the cloud. Here are a few facts around local backups vs. cloud backups.
No One Wants to Spend More Money on Hardware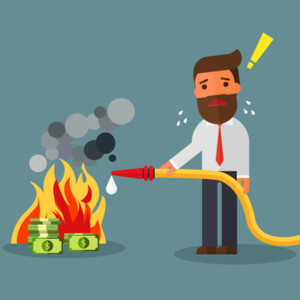 Let's get straight to the point. The main benefit of cloud solutions for business is freedom from hardware expenses. All services are delivered online and managed through a web platform. Services are billed per consumption and paid monthly. Running IT services in the cloud means more flexibility. Only a reliable internet connection is needed.
Next, local backup strategies include a risk, whether they're done on disk or tape: data loss. A disaster that hits your premises, such as a flood, fire or equipment failure, can impact part or all of the hardware and the backup management server. This won't happen to a cloud-based backup because the management platform is hosted online, and the provider has to follow strict rules to make all data recoverable at any time.
It's also become easier to start uploading data to the cloud. With a solution like Sherweb Online Backup, seeding with portable media is easy. Our software allows you to back up data locally too, so you can make your first backup to a drive and send it to us through secured mail. This means you won't have to worry about busting your internet consumption.
A Few Companies Still Run Local Backups. What Makes Cloud Adoption Difficult?
Many companies are still relying on local backups. Here are a few reasons why.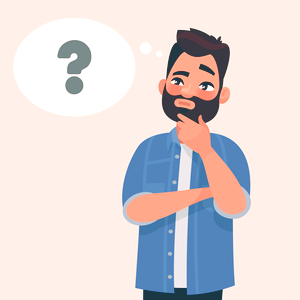 Complex Infrastructure
In many companies, unconventional configurations or a mix of different technologies make the infrastructure unique. For example, a company might be running a tailored software solution that was developed a long time ago. Any attempt to upgrade would translate into a time-consuming project that the company owner is not willing to consider.
In these types of status quo situations, most business owners prefer to stick with a current solution. This has a direct impact on the choice of backup strategies because it might be difficult to adapt new disaster recovery technologies to a legacy system.
Comfort Zone
A lot of companies run in a "set-it-and-forget-it" mode. Their local backup solutions were properly set when they purchased them and they've been running with almost no defects since. The business owner is happy and trusts the solution. He might have also done a restore once or twice and was pleased that everything went smoothly.
In this context, the company owner would be less interested in moving to a cloud backup. 'Why change what works?,' he'd say.
Slow Internet Connection
Other businesses have limited choices when it comes to internet connectivity. For example, businesses that are operating from the outskirts of town or in rural areas may be suffering bandwidth scarcity. This makes adopting cloud solutions almost impossible.
So, when these company owners are presented with a cloud backup opportunity, it's rarely something they'd consider for their own business.
Are you shopping for a cloud backup solution? Read our related article here.
Download Your Free eBook!
HYBRID BACKUP: COMBINING ON-SITE AND OFF-SITE BACKUPS IS A WINNING CHOICE
Thinking about moving to the cloud? Start with an hybrid approach. Learn how to do in this eBook.