As a Managed Service Provider (MSP), you manage multiple servers for your clients. Because every organization you're dealing with is unique, the list of operating systems you're managing can grow fast. Added to this, some clients prefer hardware servers while others have adopted virtual machines. So, when it's time to offer server backup services, you can find it very tricky to satisfy all your customers. Here's are some points you should never ignore to identify your ideal solution.
Server Backup: The Local Machines Scenario

Local server installation and maintenance take up a large part of an MSP's activities. Not only are your clients' requirements diverse, but there are also many hardware vendors.
And each vendor offers different models and versions of their hardware. This means the server ecosystem you manage can get so diverse that it forces you to design different server backup options to cover all your clients' scenarios.
For example, most SMBs rely on x86 computer environments and many of them are still running 32-bit servers. Others have adopted the 64-bit infrastructure that became the norm a decade ago. This means you might still find companies running Windows Server 2003 (32-bit) because of a legacy application that has never been upgraded to run on enhanced 64-bit hardware.
Some backup tools will only let you back up one type of hardware or operating system. Others will only help save data locally, which means you'd have to be at your client's office regularly to ensure the server backup strategy runs properly. Think what you could do with a solution that lets you oversee server backup activities at all your clients' locations without having to go on-site!
Server Backup: The Hypervisor Scenario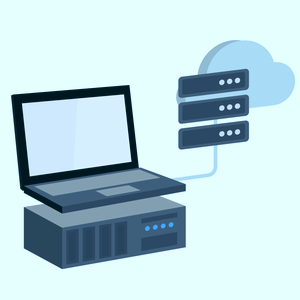 VMware ESX/ESXi and Microsoft Hyper-V are the most popular hypervisors among SMBs. They offer various capabilities, including bare-metal virtualization. Hypervisors will let you host multiple virtual machines (VM) on a single hardware server. Each virtual machine can run a different operating system, such as Windows, CentOS, Red Hat, or any other distribution of Linux. The hardware server resources (disk, memory, CPU) are distributed among the virtual machines. Hypervisors can take snapshots of the virtual machines so that, in case of an issue, you can roll back to a previous stable state for each one. But you should know that snapshots are not a backup solution.
There are a few vendors offering backup for hypervisors. A virtual server backup solution should:
Create a full backup of the virtual machines
Recover a full backup, or single objects and files
Store backups to disk, tape or cloud
So, when you're offering maintenance and support for servers, being able to back up hypervisors is very important.  Whether you're hosting your client's hypervisor servers on your premises, in the cloud or at their own offices, the ideal solution should make it possible to manage all virtualized server backups from a single platform.
How You Can Efficiently Manage All Server Backup Activities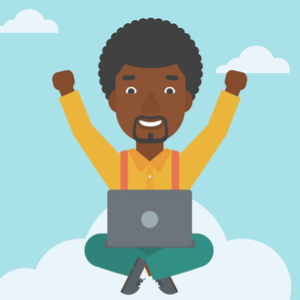 Instead of dealing with different vendors to provide each client with the right backup solution, you can rely on one vendor that covers all your needs. This is possible with a Backup as a Service platform that helps you:
Back up to local storage
Back up to the cloud
Back up any operating system
Back up hypervisors / virtual machines
Back up hardware servers
Manage all server backups remotely
Read our related article: 6 Things to Keep in Mind When Shopping for a Cloud Backup Solution for Business.
Cover All Your Server Backup Needs with Sherweb
Did you know that Sherweb Online Backup will help you manage all server backups for your clients? Our Backup as a Service solution is the complete platform to help you better manage planning and execution of any server backup strategy. Our solution fits for Windows, Linux, Mac, including virtualized environments.
With Online Backup, you have peace of mind because you get all the features you expect from a business solution for server backup. Here's what we offer:
Backup scheduling
Backup retention policies
Encryption for enhanced security
Groups (managing every organization's backups separately)
Backup job notifications by email (quota alerts, warnings, failure, success)
Are you interested in offering server backup services? 
Click on the image below to learn more.