Selling Microsoft Azure is no small task. Even though there is a growing user base of 80 million monthly Office and Microsoft 365 users to convert to Azure, our leads are not always aware of all the benefits of Microsoft's Cloud.
You need to find the right arguments to convey all the useful, powerful, and amazing technologies to sell Azure. You have to find the extras it brings to the table for your clients, that extra mile. It shouldn't be hard because the real value of Azure is peace of mind.
Who doesn't want to sleep tight without worrying about the security of their data, the flow of their hybrid cloud, and the productivity of their company? Who doesn't want to be free of their infrastructure's problems and backup schedules? Azure provides peace of mind with the most trustworthy and reliable cloud on the market.
Need more to convince your clients? Wondering how to sell Azure to them? No worry, we have compiled five of our best arguments to better resell Microsoft Azure to your clients. It's a first-class tool, and you should have excellent arguments to prove it.
Argument #1: The encryption options are off the chart
In a world of data and technology, many enterprises are worried about putting their company in the cloud. No matter what security questions your client has, Azure can answer them with options, encryptions, and compliance covering. If you are wondering how to sell Azure's security to your clients, put their minds at ease by showing them a cloud that cares about the protection of your data.
Azure is built on a solid base of security, privacy, and compliance values to best suit the needs of various organisations, and different industries. The U.S. Government has recognized Azure as the most trusted cloud. So, if it is good enough to receive a FedRAMP High Authorization, it should be good for your client's company high-security needs.
Argument #2: Azure is an industry leader
Amazon Web Services has been around a long time. Today, Microsoft Azure is a solid competitor in the cloud services race, and all the hard work of the last few years has paid off. Azure shows a sale growth of 90% over the previous 12 months.
With its easy-to-use platform, seamless integration of Microsoft applications, and cutting-edge technology for encryption, Azure is now a strong leader in the cloud industry. Offering a platform with hybrid capabilities, open source language, and that is protected by more than 70 compliance offerings, it's one of the best clouds you can get for your clients, if not the very best. This is one of the most compelling arguments to help you resell Windows Azure.
Argument 3: Azure is integrated with Microsoft applications
Microsoft is known for more than just Azure. As the cloud leader, it provides many applications and services from Office to the CRM and ERP software families. So, if you are still asking yourself how to sell Azure, look to your client's most used applications; there are sure to be some Microsoft.
With Azure, not only do your clients get a reliable cloud on an interface they are familiar with, but they can also integrate all the Microsoft applications they love and work seamlessly from email to customer service directly on the cloud.
No need for custom links or hours of development, Azure communicates and work with Microsoft applications of choice. Your clients can optimize all their processes and do more with less. Nice perks to help you resell Microsoft Azure, right?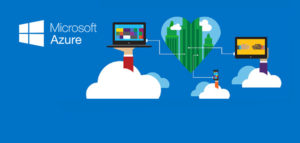 Argument #4: Azure is compatible with .NET developers
Microsoft Azure is known for letting developers work with their favourite language. Supporting .NET developers has been one of the most impressive perks of Azure.
By working consistently with both old and new applications created with .NET, Azure stands out from the crowd with its reliability. Companies don't have to worry about their applications developed with Microsoft, and they can simply move them onto the cloud without concern. This is what we meant when we talk about how to sell Azure: show the peace of mind it provides.
Argument #5: Azure can be a hybrid solution
Not only is the seamless integration of Microsoft applications invaluable, but what makes all the difference with Azure is the capability to be a hybrid cloud. Why?
Most clients you encounter won't have to move any part of their business to the cloud. With the hybrid cloud, it is easy to connect data centres and ease the traffic between on-premises and the cloud.
Your client's database can remain on-premise, and they can work on the cloud flawlessly on the most reliable and stable cloud on the market. They will appreciate you for reselling them Azure, the cost-friendly solution, and preventing them from moving their database to the cloud at a high cost, or worse, having to change their whole IT infrastructure.
AWS is still working out a hybrid solution for its clients. Meanwhile, all your clients can rest easy with the hybrid cloud of Microsoft.
Conclusion
There are likely many other great arguments to sell Microsoft Azure and to convey the importance and the power of Azure to your clients. Keep these points in mind: the hybrid solution, the encryption option, the language compatibility, the integration of other Microsoft tools, and the overall cutting-edge technology all provide peace of mind to your clients. They have real problems that Azure has been specially designed to solve. So to resell Azure, take your knowledge of your client's industry to the next level, and show them how Azure can help them sleep better.