There are a lot of great opportunities to make money with Dynamics 365 these days. Before you set your sites on this booming market, however, you should know one thing: you have to be prepared!
With more than 10 applications to choose from, plus all the new functions in Power Platform, there are a lot of different paths you can go down to help clients run a more productive business. These paths can vary significantly based on each client's unique business needs. From this perspective, it can be frustrating to build an offer. But here's the thing: you don't have to be a Dynamics technical expert to put together a winning demo. All you need is the right set of tools.
That's where the Customer Digital Experience (CDX) platform comes in. It contains many useful features that will make your job a whole lot easier, including:
Microsoft's demo library (demos.microsoft.com), which contains hundreds of tutorials about Microsoft's cloud solutions
The Customer Immersion Experience (CIE), a hands-on introduction to Microsoft's solutions that takes customers through everyday business situations, such as working remotely, analyzing sales data and collaborating with coworkers
Microsoft 365 and security labs, which include security demos for Dynamics and Microsoft 365
CDX means no more paying for demos
Before the CDX platform was available, partners who wanted to create their own Dynamics 365 demos had to request a 30-day trial from their cloud provider. More often than not, a partner was just too busy to work on the demos within the 30-day period, and the trial would expire. Since the trials weren't renewable, a partner could also lose the money they'd spent on licenses. This could easily translate into more than $70 per month. On the other hand, CDX is a lot easier to use and doesn't cost you a cent!

How does CDX work?
The CDX platform allows you to create demo environments to showcase all the features in Dynamics 365. You can build six demos at once that stay active for up to 90 days. Another option in CDX lets you keep a demo active for up to one year.
The image below displays several options for creating demos. For example, you can create a demo environment with Dynamics 365 Customer Engagement and test applications like Field Service, Power Apps and Power Automate at the same time, which wasn't possible before. You can also connect to Office 365 E3 and E5 in the same demo and display file storage in SharePoint or data export capabilities in Excel. Since you have the option to load your demo with data, you can also connect it with other Microsoft services to display even more solutions.
A platform like CDX is particularly useful for Dynamics 365 technical experts, who want to test out features before presenting the solution to their customers.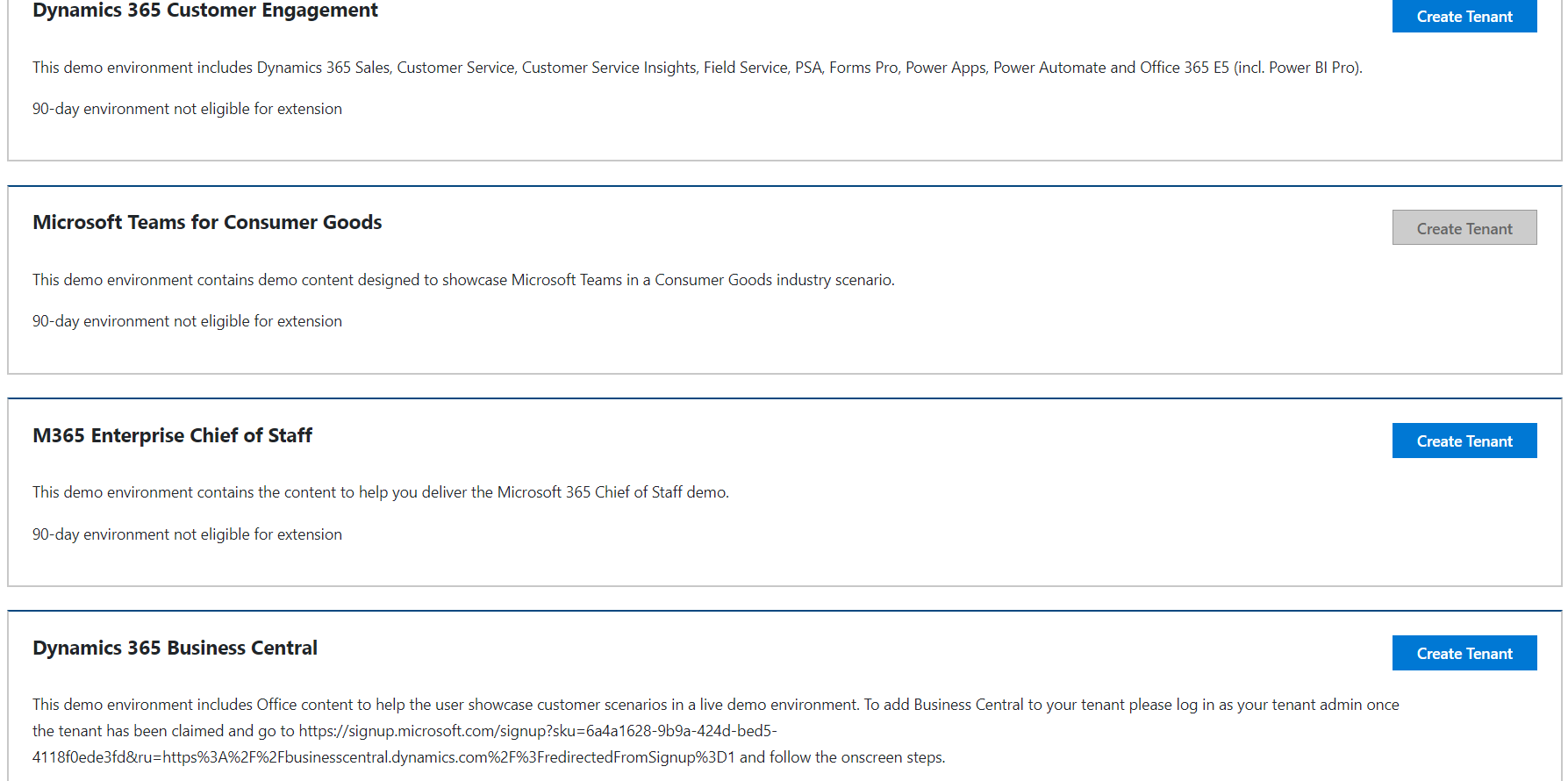 Why create Dynamics demos for clients?
At the very least, creating demos helps both you and your customers stay up to date on all the latest changes in Dynamics 365. Here are a few other good reasons to take advantage of the CDX platform:
You'll save your clients a lot of money. For example, instead of wasting your clients' 30-day trial period on a sales presentation, you can use it for free when you start the implementation phase instead.
Setting up a demo gives you a free environment you can use to research and prepare presentations.
You can use your demos for training purposes and to practice using new features.
You can repurpose your demos in product webinars.
Want to learn more about the CDX platform and how you can use it to boost your Dynamics 365 revenue? Sherweb can help! Find out how a dedicated partner and the right tools can help you close more deals, simplify licensing and manage complicated projects. It's easier than you think.