Sherweb is devoted to the prosperity of its extended partner network. We endeavor to ensure that our partnerships provide as much value as possible, so that our partners can be as successful as possible.
We take this devotion so seriously that we've actually embedded it into the core of everything we do. We've articulated it through four main pillars: cloud solutions and services, business strategy, operational effectiveness and expertise.
This blog series includes a post for each pillar that elaborates on what it entails, and how it reflects our commitment to help partners achieve their goals. In this article, we're talking about our cloud solutions and services.
All the right stuff from the right place
An effective partnership should make your life easier, not more complicated. At Sherweb, we help partners save time and money in order to boost business growth and success.
Browsing an endless supply of cloud solutions from a bottomless pit of providers will indeed give you lots of options to choose from. However, unlimited choices don't necessarily save you money, and they certainly don't save you any time. Some providers take an all-you-can-eat buffet approach to their product portfolios, and aren't concerned with how each combination of solutions applies to individual end-customers. Sherweb prefers to stick to proven products and services that fit both our partners and their end-clients.
Our product team selects the best products and services to constitute partners' offerings, stacking our portfolio with the critical solutions modern businesses need to operate efficiently and effectively. Sherweb partners can rest assured their end-customers are well taken care of, armed with the right tools to support their digital transformation. We've divided our menu of solutions into several distinct categories: productivity, infrastructure, business apps, telephony, security and continuity.
Productivity: It doesn't matter what industry they occupy, businesses today would be hard-pressed to run their operations without basic productivity tools. Programs for word processing, spreadsheets, presentations and email are all examples of simple, but nevertheless crucial things companies need to carry out their day-to-day tasks. Solutions offered by Sherweb in this category include Microsoft 365, Office 365, hosted Exchange, hosted SharePoint and G Suite.
Infrastructure: As cloud computing increasingly becomes the norm for all kinds of enterprises, IT infrastructure-as-a-service (IaaS) is in turn becoming more prevalent. Sherweb's own Performance Cloud solution, in addition to Microsoft Azure and other managed services offerings, support direct customers, partners and their clients in any IT environment. We also provide tools such as Nerdio to help simplify and optimize infrastructure platforms for specific needs.  From network monitoring to setting up new virtual machines, our infrastructure solutions and services help reduce partner workloads and offset IT costs.
Business Apps: There are certain products companies need to achieve a base-level of operation, and then there are business apps to help make those same operations successful. That's what Sherweb solutions such as Dynamics 365, Nimble and QuickHelp are for: optimizing and streamlining key functions to transform the way partners and end-customers conduct business and accomplish goals.
Telephony: Just like how all businesses need productivity tools, all businesses also need phone systems. Enter Sherweb telephony products and solutions such as Cloud PBX, SIP Trunks and unified-communications-as-a-service (UCaaS), which integrates with Microsoft Teams to facilitate collaboration as well as internal and external communication. We have everything partners need to both stay connected and round out their managed offerings.
Security: Data protection and security is top-of-mind for business owners the world over. Sherweb's security products and services help keep partners protected, with a growing number of options to suit companies of any size or scope. Antivirus, anti-malware, endpoint protection and safeguarding Office 365 data are all examples of solutions Sherweb offers on this front. We work with big players like Bitdefender and ProofPoint as well as create our own innovative products such as Office Protect to position ourselves as a leader in this important space.
Continuity: It's just as important for businesses to maintain their continuity as it is their security. That's why Sherweb offers a number of backup solutions to complement its security offerings. Our Online Backup service—as well as other offers such as Veeam Cloud Connect—safely stores partner and client data in case disaster strikes.
Regardless of whether you define your business as an MSP, VAR, ISV or any other acronym, the fact of the matter is that cloud solutions and products are your bread and butter. It's therefore in your best interest to work with a cloud provider that understands what you need and how to support you. Sherweb differentiates itself as a strong cloud partner by only including in its portfolio the top solutions and services essential for end-clients. We then provide additional value by helping partners learn how to sell them, too.

What our partners have to say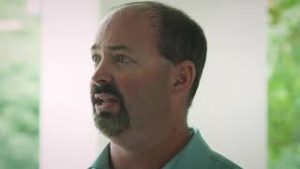 "We don't have to spend as much time going out and looking for solutions because Sherweb brings those solutions to us." – Scott Lowell, 3 Points

"We do very much value the one-stop-shop aspect of Sherweb. It has really given me back a lot of time to devote directly to the customer, instead of spending all my time trying to find solutions for the customer." – Wayne Jones, Senior Network Administrator, Intellithought
Want to learn more?
Explore additional Sherweb partnership benefits and value-added services by browsing our infokit. You can also sign up ↗ to start your partnership today!
Check out these success stories