It's that special time of year again—prediction season! When we all gaze into our respective crystal balls to forecast what's in store for the channel in the coming calendar year.
The last time we played the channel predictions game, we said the motto of 2021 would be 'adapt or perish'. That's very much still applicable for 2022, despite being thoroughly unimaginative. Nevertheless, it's hard not to think of next year as more of the same.
Hybrid work and cybersecurity continue to be top of mind. Businesses have been forced to speed up digital transformation, creating new opportunities for IT providers to offer more services and show increased value for clients. In turn, swelling the staff bench strength has become a priority for pretty much every company in the tech sector.
Taking all this in, looking into the—dare we say, cloudy—crystal ball, a new mantra takes shape for 2022. If we had to guess, the theme for next year will be to get efficient or go home.

3 major channel predictions for 2022
The message might sound intense, but competition in the channel grows daily. Providers looking to maintain an edge would do well to consider our major predictions for 2022 to stay as far ahead of the game as possible.
#1 It's not work from home, it's work from everywhere
Through lockdowns and back again, we know hybrid work is here to stay. But enabling clients to connect from a home office has quickly become a gross oversimplification of what's expected from service providers. Businesses need to be able to hire, onboard, train and communicate with an increasingly distributed workforce. Project files and customer data needs to be more accessible than ever before, generating a greater need for robust monitoring and alerting capabilities. For organizations still storing information on-prem, the push to move to the cloud has never been stronger.
The service provider who makes it the easiest for clients to carry out their day-to-day while also delivering adequate cybersecurity will win out in the work-from-everywhere scenario. Experience is everything! Uninterrupted service and all-hours support, which might have been touted as key differentiators in the past, are now base expectations.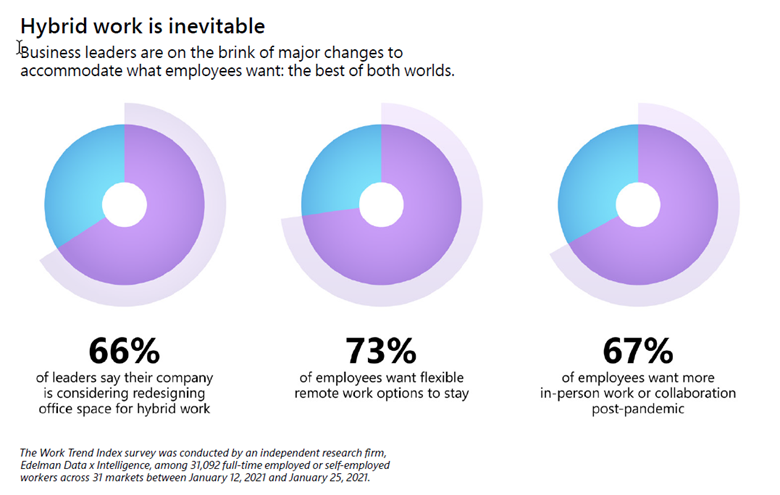 #2 The war for talent will force outsourcing
Solution architects, system administrators and security specialists are no longer just nice-to-haves for IT and managed service providers (MSPs). With 26% of IT budgets expected to be allocated to cloud-based services in 2022 and demand for skill-specific tech jobs at an all-time high, finding qualified talent is only getting more difficult. In order to succeed, providers are going to have to come up with creative solutions from within the channel beyond the ones they offer to clients.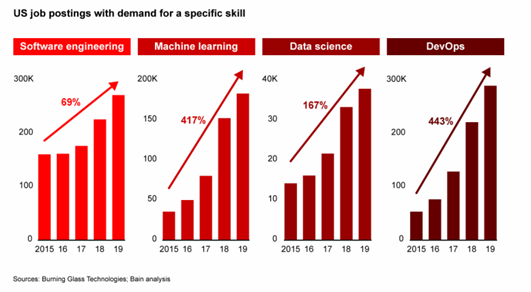 Channel businesses lacking talent that lives up to today's demands or the resources to secure it should look to their distributor partners for help. If your partner is unable to provide the necessary cloud expertise, network monitoring or learning resources, you should consider looking elsewhere. Options for outsourcing helpdesk support, customer service and advanced skillsets are out there, and it's safe to say we'll be seeing a lot more of them crop up.
#3 The more automation, the merrier
A continued push for automation is also being driven by the war for talent. A mounting workload for a smaller workforce will again test providers' creativity and adaptability. If professional services automation (PSA) tools were thought of as nice-to-have prior to 2022, they should certainly be pushed to the forefront of your must-have solutions heading into the new year.
Service management and ITSM tools—solutions that help providers function better internally—will also move into the spotlight. Any chance MSPs get to automate processes or implement a workflow, they should take. Are the robots coming for our jobs? Probably. Do we need them anyway? Yes.

Get ready to take on 2022
In the year ahead, efficiency will be the name of the game, and operational effectiveness next to godliness. The IT providers that can keep adapting, stay organized and finesse their internal processes will separate the swimmers from the sinkers—you heard it here first! Working with the right partner can make a meaningful difference. Contact us to learn more about how Sherweb can help grow your cloud business.