Sherweb dedicates a significant portion of its operations to maintaining and optimizing its partner network. Partners are a huge part of our purpose and existence as a value-added cloud solutions provider, and we consider it our duty to help partners reach their full potential.
We take this duty so seriously that we've intertwined it with our mission, vision and guiding principles for the organization. We describe these as our four pillars, which include: cloud solutions and products, business strategy, operational effectiveness and cloud expertise.
This blog series includes a post for each pillar that elaborates on what it entails, and how it reflects our commitment to help partners achieve their goals. In this article, we're expounding on our cloud expertise.

Meet your team of cloud experts
Finding qualified experts in specific fields is difficult and expensive, period. In fact, 30% of surveyed MSPs ↗ cite hiring as one of their biggest challenges. Even if you do find the right person for your business, tech salaries are also pretty pricey, especially for SMBs. For example, a good solutions architect can set you back at least $75K per year.
This is where a value-added cloud solutions provider and partner like Sherweb comes to the rescue. We've collected enough qualified experts to populate a small town! With hundreds of years of experience combined amongst them, our pre-sales, sales, marketing, infrastructure and tech support pros provide real, tangible value to our partner network through their knowledge, strategic wisdom and practical know-how.
Broadly speaking, Sherweb divides its abundance of in-house expertise into four categories: pre-sales, technical support, account management and marketing.
Pre-sales: Sherweb's pre-sales team ↗ helps partners position their offerings and win clients. They provide technical and sales enablement, break down business barriers and source solutions that drive partner success. As subject matter experts, they also supply partners with best practices, specific advice and tailored approaches to complex sales scenarios.
Technical support: Whatever issue partners might be having, chances are high that our technical support personnel can handle it. And even if they can't, we'll work diligently to find a solution until the problem is addressed. We also support our partners' end-clients on their behalf, acting as part of their team without any of the steep salaries or other costs associated with assembling a competent help desk team. Sherweb also makes technical support available 24/7, in both French and English across North America.
Account management: There's a certain sense of comfort that comes with speaking to the same person each time you call in, even if you're just bouncing ideas around. Our account management team serves this purpose; they're the go-to people partners call for anything related to their Sherweb relationship. Account managers help partners navigate the Microsoft ecosystem and IT channel at large, expand their portfolios and meet their sales goals. They help partners make the most of every opportunity that comes their way, and are the first line of both offense and defense when partners need assistance of any kind.
Marketing: Drafting website, blog and social media content is another expensive and time-consuming task that many small businesses (Sherweb partners included!) simply don't have resources for. So we assembled a team of marketing experts and content wizzes to help partners boost their brand awareness, attract customers and jump on the social selling bandwagon. We have an entire toolbox full of sales and marketing resources like product guides, pitch decks and scoping strategies, in addition to targeted programs and funding to help partners up their marketing game.
We encourage our entire partner network to take advantage of our deep pool of cloud expertise, whether in tech, sales, marketing or all of the above. Partner success is our success, and knowledge is definitely power!

Want to learn more about how Sherweb can help you with marketing? Check out this blog post on exactly that
What our partners have to say
"It's like having an extension of our business everywhere around us whenever we need it. The support from Sherweb is amazing. The staff that I have working with us from Sherweb is amazing. If I need something, it gets done. If I put in a request, it's handled." – Robert Hirtzer, President, Tier 2 Networks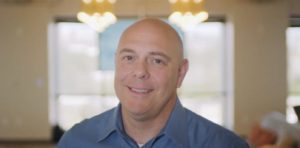 "Their support has been fantastic. There's always somebody there and available to answer any questions that we may have." – Kevin Ramirez, Network Architect, WorldEdge
Want to learn more?
Explore additional Sherweb partnership benefits and value-added services by browsing our infokit. You can also sign up ↗ to start your partnership today!

Check out these success stories