As many users rely on several applications, the importance of having all the apps in one place is becoming more necessary. Having centralized apps will help to provide users, especially professionals who need access to many applications simultaneously, with the ability to work from anywhere, at any time and on any device. Dynamics 365, as we know, is a cloud-based solution that offers all that you need for CRM and ERP, in a single package, while Office 365 is a subscription offering that offers access to office applications like Word, Outlook and Excel. It also allows access to other productivity services enabled over the internet. Thus, Office 365 comes with a complete list of tools that will make your organization become more efficient and productive.
Now try to visualize what can be accomplished if you connect both applications. Integrating Dynamics 365 with Office 365 will likely:
Improve how you manage and interact with customers through the use of cloud services.
Ensure that your employees remain productive by making their daily work simpler with easy access to familiar applications.
Allow easier maintenance, more availability, and better collaboration across multiple devices.
Transform the way you work with customers.
Here are some ways that you can use O365 features with D365:
1. Excel with Dynamics 365
Whenever there is a need to update large amounts of records, instead of having to go through the stress of editing the records one after the other, it is easier to just update the records in Excel online, from within Dynamics 365.
Likewise, if you want to analyze data, there is no need to go out of the application.  Just make use of Microsoft Excel Online within the platform to perform all the necessary data analysis. When completed, the updated information is saved in Dynamics 365.
Another way you can integrate Excel with D365 is with Reporting.  As Excel provides more complex functionalities about data analysis, you can decide to use Excel to view your reports. As long as the data in Excel remains connected to the platform, your reports will be updated automatically.
2. Word with Dynamics 365
Tap into Microsoft Word using the word templates available in Dynamics 365 and benefit from some of the cool features Microsoft Word has to offer. For example, whenever you want to provide a professional document for an entity, simply make use of the Microsoft Word templates. Using Word templates will allow you to design the layout of a document, as you would when using the usual Microsoft Office Word.
This is extremely useful for creating documents. It saves lots of time that would have been spent coming up with a new document every time you work with similar records. In addition, customer data can also be easily merged into word template to create summaries.
3. Outlook with Dynamics 365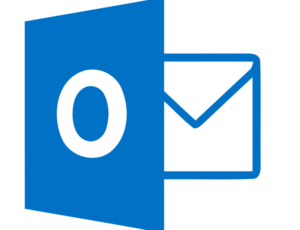 Another unique way in which you can use the Dynamics platform with Office 365 is through integration with Outlook.  With this integration, you are able to:
Track your emails with ease.
View information about sales activities with a single click from within Outlook Calendar so you can track meetings and customer appointments.
Create new Dynamics records from Outlook.
Create activity lists in response to emails which are automatically scheduled as tasks and added to the customer record.
4. SharePoint with Dynamics 365
Microsoft SharePoint is a document management and collaboration tool that helps maintaining storage space. When integrated with Dynamics 365, you are able to save precious database space and reduce your data storage.
With this integration, customer data can be easily sourced from SharePoint. The documents containing customer data are then automatically attached to the customer record.
Through using the document management capabilities of Microsofts' SharePoint from within Dynamics 365, you can readily collaborate with users outside your organization and even share documents externally.
5. OneNote with Dynamics 365
The OneNote application acts as a digital notebook that can be used to take notes wherever you go. Using OneNote with Dynamics 365 gives you the ability to make and edit notes within an activity wall record, both on the web application and Mobile apps, for selected entities.
An additional benefit is that you can promptly capture, organize and store notes and images on any device by connecting them to Dynamics 365.
Note that this integration is only available for Dynamics 365 Online deployments and requires SharePoint integration.
6. Social Engagement with Dynamics 365
Social Engagement works by giving insights into social media data, to spot emerging trends from people's comments about specific topics. It presents real-time data on how customers interact with social media from inside Dynamics 365.
By connecting Social Engagement, you have access to social tools that can empower your team. Therefore, you will be able to find out what you're doing right, and address potential issues before more significant problems arise.
7. Skype for Business with Dynamics 365
Using Skype for business can richly benefit your organization, with access to lots of capabilities. Some of these benefits include:
Ability to have real-time communications with customers, colleagues and team members, without leaving the platform. Just click or tap a person's phone number to call them.
Track meetings as Activities.
See presence information for users in the same email domain you are signed into on Skype for Business from inside Dynamics.
Conduct webinars or meetings with Skype for Business and then instantly send a record of the event to the participants.
8. Power BI with Dynamics 365
Power BI is an Office 365 cloud service that can be connected to Microsoft Dynamics 365 to act as a form of self-service analytics solution. Power BI automatically refreshes the Microsoft D365 (online) data displayed.
With Power BI, you can gain insights into your customers' business history and learn how to improve your processes using its cloud-based business intelligence and analytics service. You can quickly get information from Dynamics, analyze it, and format the data using powerful visuals on Power BI for sales and performance forecasts.
To enjoy the benefits associated with the integration of Office 365 and Dynamics 365, all you have to do is add it to your Office subscription. This will improve the way you work with customers.
Microsoft Dynamics 365 will become a more powerful resource when connected to Microsoft O365. The integration is smooth and easy. It's geared towards empowering every person and every organization by bringing a new level of productivity and collaboration that makes work easier for everyone.
The result is a cost-effective, flexible solution that makes your business more competitive and customer oriented.