Azure is certainly one of the leading IaaS and PaaS platforms on the market today. Easy, convenient and simple, it's the perfect tool to encourage your teams to work together. Let's take a closer look at how Azure can become a valuable asset to your business. Believe it or not, it's as easy for you to resell Azure as it is for your customers to use it. Especially if you add SherWeb to the equation!
Azure is a platform to help developers and IT professionals create, deploy and manage applications. Still not clear? Let us explain. Azure is a complete solution to help you build applications at any time from any location. From analytics to computing, from databases to networking and storage. Azure has it all.
Here's what you can do with Azure: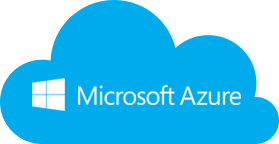 Deploy your app your way with access to tools and open-source technologies
Protect your business with the most trusted cloud in the industry
Integrate tools to speed up your app innovation
Get insights for every phase of development
Here's what you get with Azure:
Comprehensive compliance coverage
Datacenters in 42 regions around the world
Easy hybrid cloud capabilities
Choice of open source technologies
Complete Business Analytics solutions
Ready-to-use Azure IOT Suite, and many more
Azure is a trusted tool which can definitely solve your clients' technical problems.
They'll be able to move their applications from on-site servers to the cloud or build new applications directly in the cloud.
But the real difference is the added value you get by partnering with SherWeb. Let's take a look at the three pains that partners face every week and see how SherWeb can help.
Outstanding Support
How many countless hours have you wasted, trying to get a response from a company's Customer Service department? And, when you finally get to speak to someone, they transfer you to someone else and you have to tell your story all over again? We get you… We hate that, too.
What if I told you it was possible to get 24/7/365 support by phone, email and chat?

Still a bit sceptical? Don't take our word for it. Find out what our partners and customers have to say.
Each time we resolve a support ticket, we survey our customers to find out how we did. We use a Net Promoter (NP) score, which allows customers to rate their provider from 1 to 10 based on their most recent interaction. Our support department aims for an NP score of 70+ every month, which is above the industry average.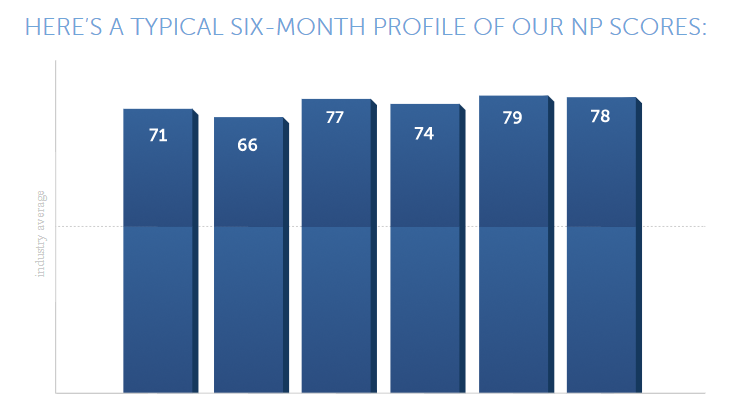 You're probably thinking that all this will cost you a bundle! Not at all! Take a look at our 3 support options:
No support. Monthly fee: $0. Fee per ticket: $150
Basic support. Monthly fee: $100
Managed service. Monthly fee: $100/vm
We believe that offering you outstanding support is like having an extension of your team here, at SherWeb.
The SherWeb Added Value
CSP Advantages
By joining the CSP program with an Indirect provider like SherWeb, you'd have access to a lot of advantages that would help you go to market faster.
You won't have to worry about set-up costs because your CSP provider has the systems and infrastructures in place to provide the level of support you need. This gives you more time to focus on your customer offerings and grow your business.
Your clients will find it easier to purchase partner tools, products and/or services with their subscription in one predictable monthly bill. Beyond the fundamental benefits of the cloud, customers will have more frequent partner interactions, which can only strengthen the relationship. Studies show that 67% of customers expect to purchase a wide variety of cloud services from a single vendor and 84% of customers want to establish a trusted relationship with a vendor as their Cloud Service Provider.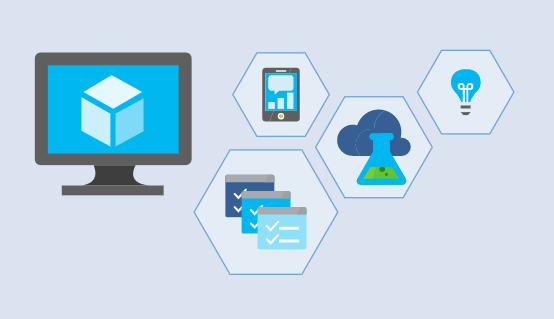 Pricing
As some of you may know, Azure pricing is VERY complicated. There are countless options to choose from and it gets overwhelming for partners or potential customers to understand what they really need. To simplify this step, we have a presales team that will get you the right price according to your business needs.
Free Solutions Architects
Not sure what cloud solutions you need? We have solutions architects that can help you. And it's FREE! When you think about it, you shouldn't have to pay to understand what you need!
Pay As You Go
Microsoft Azure is sold as a pay-as-you-go service and billed in arrears. This means that customers or partners set up a new Microsoft Azure service under a Microsoft Azure subscription and consume resources against those services during the month. At the end of the month, Microsoft will bill the CSP partner for the consumption of those services at the relevant rates.

One-Stop-Shop
Because SherWeb offers a one-stop-shop for all cloud solutions, CSP partners have automatic access to other products besides Azure:
Everyone knows about Office 365. It's a set of Microsoft Office applications that includes Word, Excel, PowerPoint, Outlook and OneNote. But it also has other services such as online storage with OneDrive and Skype for Business.
Dynamics 365 combines the capabilities of CRM and ERP into a single application that can be used for sales, customer service, field service, operations, financials, marketing and project service automation.
This is an in-house cloud hosting solution created and offered only by SherWeb. It's highly customizable and offers better margins for partners.
Billing Made Simple – Cumulus
Have you ever mad a mistake in your billing? Yeah, we know the pain. If you had to contact Microsoft directly for this issue, you already know how difficult it can be to fix a small problem. You probably lost a lot of time that you could have spent doing something more productive. SherWeb's Cumulus platform centralizes all your customer profiles and makes them easier to manage.
Migration Expertise
Clients are often reluctant to change providers because of concerns about migration. We know how complicated migration can be. However, SherWeb has a 6-step migration and onboarding process that has been tested many times and is very successful. Here's how it works:
You'll talk to our Azure architect to determine your project size and needs.
We'll create a migration plan to make the data transfer as smooth as possible.
Your data will be transferred using the preferred method based on your setup and best practices.
Network, IPs, VPN, VMs and software will be configured.
We flip the switch. It can be a big bang or gradual migration, depending on the project size and complexity.
We make sure everything is running and you are 100% satisfied with the migration.
Still wondering if SherWeb is the best bet for your Azure services? Contact our Solutions Architect to learn how we can help you accelerate your growth to the cloud.