With more than 120 million business users Microsoft 365 has become the productivity suite that everyone wants a piece of, surpassing all other cloud providers. It's also a great product to resell, as many businesses are already familiar with Microsoft products; meaning you don't have to be a marketing guru to get customers on board. It's clear that reselling Microsoft 365 has great profit potential, but being successful in a market where competition is so fierce requires skill and expertise. We've put together the ultimate guide to reselling Microsoft 365 to make sure your business is as profitable as it possibly can be.
Almost every business is interested in subscribing to Microsoft 365 and probably most, if not all, of your competitors are offering it. Selling the idea of a pay-as-you-go model for a service is not the biggest challenge you face. The real difficulty is how to make it a profitable part of your portfolio. You will find it difficult to make a great living from reselling just Microsoft 365, but don't let that put you off, as there's a silver lining. You can either use it as a foot in the door when you're meeting a new customer, or you can incorporate it as part of your managed service solutions. Most of the following tips you'll read show how you can package Microsoft 365 to make it more profitable.
Ways to resell Microsoft 365 profitably
1) Join a Cloud Solution Provider (CSP) program
Not to sound like a broken record, but we need to talk about the Cloud Solution Provider (CSP) program, just to make sure we're all on the same page. It replaced the Microsoft Open and Microsoft Advisor programs and gives you full control over the customer relationship, monthly billings and margins. There are two types of CSP programs for you to choose from, direct and indirect. I strongly recommend that you work with an Indirect CSP Partner (like Sherweb).
Aside from benefits such as not being under pressure to bring in 5,000 new seats each year, the indirect model lets you bundle other products with your Microsoft 365 offer. Perks such as this will ensure that you have the cards decked in your favor to make reselling Microsoft 365 a lucrative business.



If you're ready to make the jump to our CSP program, it couldn't be simpler:
Sign up your first customer
2) Be your customer's mentor & trainer
Now, let's take a look at a tried and tested tactic that has been proven to increase revenue: accelerate adoption by mentoring and training your customers. The main challenge here is to fill the skill gap that new product versions or solutions create when they arrive on the market. While you are probably well acquainted with Microsoft 365, there's a possibility that your customers aren't. Maybe they made the switch to follow a trend without taking a hard look at what it can actually do for them. You need to make sure all of a company's users are at ease with the solution and know its benefits as well its limits. Walking them through all the steps, especially at the beginning, is a service that you can monetize.
Provide a roadmap to your customers that shows what you intend to do and how you will give the essential training. Since Microsoft rolls out new features for its subscription plans almost every year, proposing a monthly fee for continuous training shouldn't be a hard sell.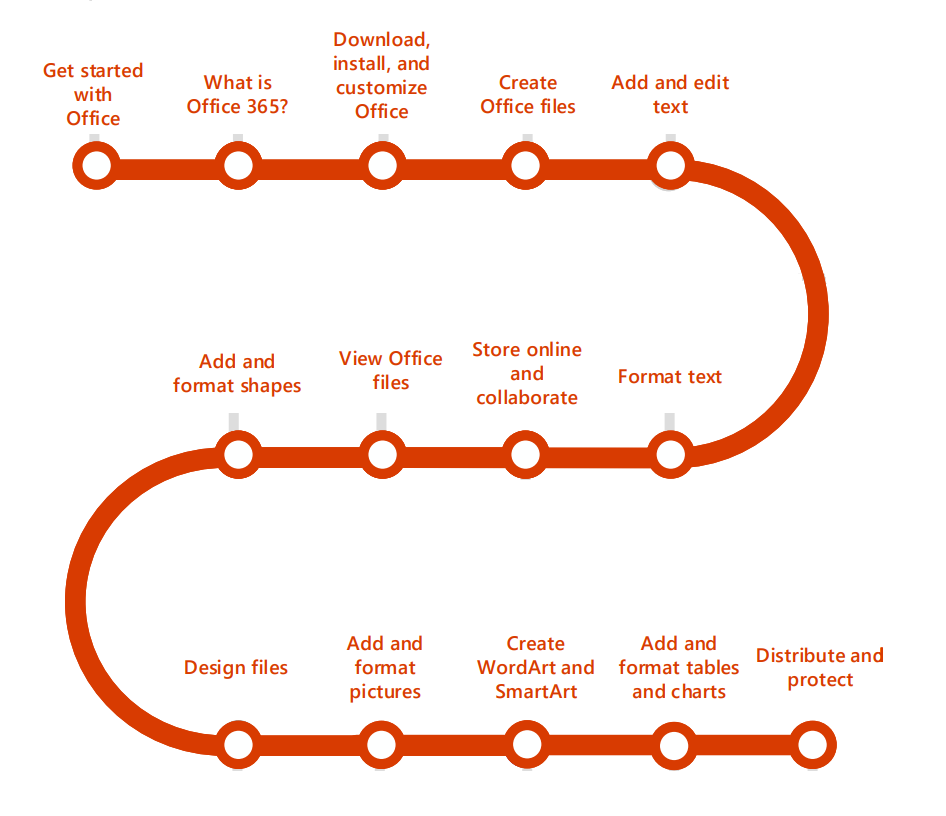 3) Give insight analytics
One great way to help a team with their productivity is to give them reports to help them with their decision-making concerning IT. Build a dashboard to give your customers the data in real time, including things like usage, subscriptions and even request history and tickets. This will help them by providing a clear picture of the state of IT in their business. Like with the previous tactic, you can charge a fee per month, per user, for this service to increase your revenue.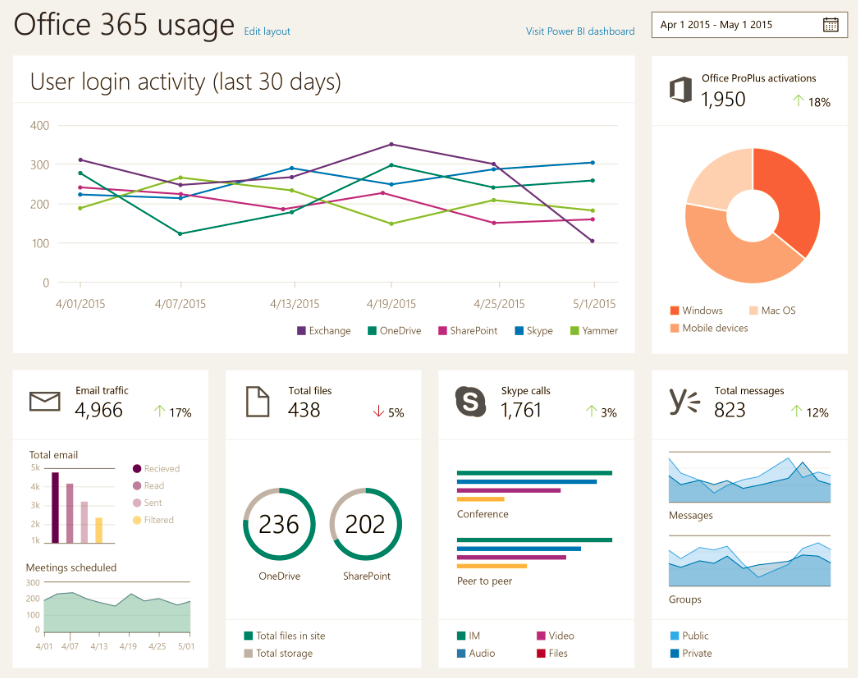 4) Offer support
Support is a key component of any IT business. Some indirect CSP partners are even giving it to their clients for free. Without a doubt, you should be adding this to your offer as it's probably the easiest way to add value, for a fee. If your customer isn't keen on the idea, then sell them a bank of hours and when they reach the limit, give him a call to discuss a flat fee instead of a bundle.
5) Assess shadow IT
However you call it, shadow IT or rogue IT is something that plagues many businesses. An estimated 80% of employees use apps that no one in their organization has reviewed and that may not be compliant with internal policies, which can be a real problem for security and data management. Give your customers a clear picture of what software their users are accessing and how you can help them minimize the threats caused by possible data leaks. This added service is easy to explain to your customers as the direct benefits are very clear.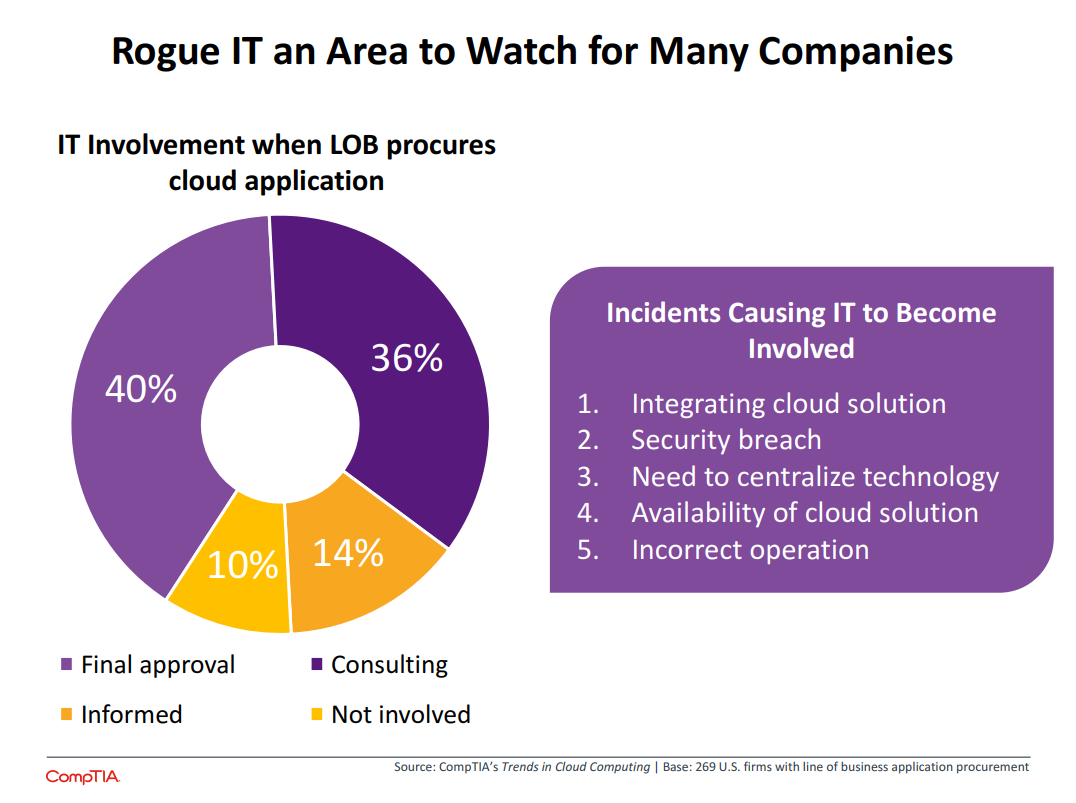 6) Categorize customers
You probably have more than one type of customer and it's important to have them clearly separated into different categories to offer them the most suitable packages. By selling the right product to the right customer, you can make sure your margins are maintained. If a company's top pain point is downtime, you should try and hook them on how reliable your service is, not on productivity features. Here are 2 examples of categories that you can separate them into:
i. Old servers
Top pain points
Downtime
Facing high capital expenses for server upgrades or replacement
Heavy IT burden distracting from more strategic activities
User dissatisfaction with limited capabilities
Selling points
No server upgrade costs
Predictable monthly costs
Robust security and 24/7 reliability
Simple IT
ii. Office 2003 or earlier version
Top pain points
Facing high capital expenses to upgrade (typically ties productivity suite upgrade with PC refresh cycle)
Limited support for mobile workers
User frustration because of limited capabilities
Selling points
The latest productivity features in Microsoft Office, integrated with web-based communication/collaboration services
Support for flexible, mobile work style
No need to purchase licenses upfront
7) Survey existing customers
To make sure your services are answering your customers' needs, measure how your current customers see you. This is the best way to address any problems that may rise in the future and to adapt to what's coming next. They will evaluate your service based on how useful it is, and on the consistency of your support. Here are seven questions that will depict the quality of your services from the customer's point of view.
How good is the service?
What value does it provide?
How does it meet our specifications?
Does it meet or exceed expectations?
What are your short-term objectives?
What are your mid-term objectives?
What are your long-term objectives?
This process helps improve operations and helps you keep up-to-date with most customer satisfaction benchmarks.
8) Leverage your cloud vendor
With the CSP program, you don't need to make a major investment right away. You can use other businesses' reputations to give your offer more weight. With this strategy, your business will become profitable a lot faster. Make sure to research the partner program you're interested in. You can benefit by leveraging their reputation, but make sure you have everything you need from them. You should consider the following few key elements that will benefit you in the long run:
Recurring monthly revenue and margins
Pay attention to the partner program's business model and make sure you understand the margins, spending thresholds and monthly fees (if applicable). You don't want any surprises.
Reselling programs
What are you after? Would you rather resell under your own name with a white-label partnership, co-brand your services or simply refer clients to a provider while earning a commission? Think about the kind of program that suits you best and then make sure your potential provider delivers in a way that is reliable and easy for you to manage.
Support when you need it
We all need help from time to time. Make sure you partner with a provider that offers free 24/7/365 support based in North America. Also, check that you can reach them in more than one way—such as phone, chat and/or email—and that they provide an adequate response time. Knowledge bases and online communities are useful, but they shouldn't be the only way you can get help!
API integration
While a lot of partners claim to have API integration, they don't actually offer automated services. This means you (and your customers) might have to wait days for your Microsoft 365 subscription to be provisioned. Your billing process will also be more complicated if it isn't properly automated.
9) Consider vertical markets and diversify
Microsoft 365 is a set of productivity services that fit every business owner's needs. Focus on a number of professional areas that you know well and that you can easily access. Do some research to master the context, current challenges, needs and constraints of your target markets. Get in touch with new providers or try to find solutions with the ones you know. Pull out a list of available products to build tailored services for your target customers. You can also bundle Microsoft 365 plans with those other products and differentiate your offers to address specific scenarios. By adding multiple services to your offer, you become the go-to person for all things IT.
10) Cross-sell
By staying close to your customers, you can identify cross-sell opportunities. After dealing with the same type of requests a number of times, you should think about a new product or service that can address a client's concerns. For example, if you have a lot of accountants in your customer portfolio and some of them have asked you how to integrate their accounting system with SharePoint, you might consider offering SharePoint Standard or Enterprise editions. Make sure you have site collection templates ready for that integration.
FAQs about reselling Microsoft 365
1) What is the provisioning process?
Provisioning is made easy through our dedicated partner portal. You can add as many solutions as you want for a single customer and enter the number of seats and resources you want, all with the click of one button! Microsoft 365 is automatically provisioned for your client thanks to a special integration feature built by our developers. No need for multiple accounts. You can upscale and downscale your resources as you need to. This gives you more time to focus on developing your business plan.
2) Can I bundle other products within my Microsoft 365 offer?
You can bundle Microsoft 365 with other solutions from both Sherweb and Microsoft directly. For example, you can add Online Backup and email encryption with your Microsoft 365 offer for a customer in Sherweb's partner portal. Microsoft has a multi-channel management tool that allows partners to add Microsoft 365 for the same customer.
3) Will I still be recognized by Microsoft when I sell Microsoft 365 through Sherweb?
If you already have a Microsoft Partner Network ID because you've sold Microsoft products through other programs, you will be recognized if you sell these products through Sherweb. Just fill in the related field during the customer provisioning. Once that's done, you can start to benefit from the Cloud Solution Provider program right away.
4) What are the plans and pricing?
Because you have the freedom to bundle Microsoft 365 with other solutions, you set the prices with the margins you want. Sherweb offers the same SKUs as Microsoft so you can decide which plans and how many seats you want to sell.
5) Can I be a certified CSP partner with Microsoft too?
Microsoft limits the number of Cloud Solution Provider partners allowed in the program. To be eligible as a Direct CSP Partner, you must have a track record of providing technical support 24/7/365  to handle all Microsoft 365 requests from customers. You'd also have to provide regular monthly billing to your customers and must be enrolled in at least one Gold Productivity competency from Microsoft. The CSP partner must also sell a minimum of 5000 new seats each year. If you're a middle or a small business, it can be a huge challenge. That's why Sherweb is here to help Microsoft 365 resellers like you.
Reasons to resell Microsoft 365 with Sherweb
1) It's flexible
Microsoft's CSP program is flexible; you can offer standard billing or package Microsoft 365 with your own solutions. You can bill your customers any way you want.
2) The customer relationship
You might be wondering who owns the customer relationship. You do! Offering Microsoft 365 through the CSP program means the customer relationship is yours to manage. There is no middleman. You can take care of the billing and support without having to deal with Microsoft. Your customer knows you and deals only with you. If you feel like billing and providing support is a bit too much because you already have a lot on your plate, Sherweb can support your clients if you prefer. Our name will appear in your business dealings only if you want it to.
3) Provisioning made easy
Like having complete control? You can manage all your customers and accounts through Cumulus, Sherweb's partner portal. Just enter the number of seats and resources you want, all with the click of a button! Microsoft 365 is automatically provisioned for your client by Microsoft from Cumulus, thanks to a special integration feature built by our developers. No need for multiple accounts.
4) Bundling Microsoft 365
It's easy to bundle other solutions from Sherweb or Microsoft with Microsoft 365. Let's say you want to add Online Backup and Proofpoint email encryption with your Microsoft 365 offer. It only takes a few minutes using our portal. Microsoft also has a multi-channel management tool which allows you to add their Project Online or CRM dynamics for the same customer.
5) Keep your existing customers
If you have Microsoft 365 customers in other Microsoft reseller programs, such as Open and Advisor, we can offer you a seamless transfer thanks to a new multi-channel feature. No need to create a new tenant or do a full migration for each conversion. The process is so streamlined, the end user won't even notice. Forget about downtime. What your client will get is Sherweb's support and expertise immediately after the transfer.