There's no getting around it. The cloud has become part of the new business landscape. And it shouldn't surprise you to learn that it's only going to get more popular as time goes on. If you want to stay current and keep your business growing, you'll have to adapt. Have you started looking at your options? As a Managed Service Provider (MSP) or Value Added Reseller (VAR), you might find the cloud a bit daunting at first. Don't worry. There are many ways to get things moving. One way to become your customer's most trusted advisor is to embrace tried and true methods. In other words, don't start with a blank sheet! Surely you've heard about Microsoft's Cloud Solution Provider program (CSP). We bet you have lots of questions. You want to know how this program works and what you'll need to get started. Let's begin with one basic question: do you know the difference between a Direct and an Indirect CSP Partner? We're about to tell you.
Direct CSP Partner
As the name implies, resellers who opt for the Direct CSP program will work directly with Microsoft. They'll purchase all their SKUs from Microsoft and sell them to their customers at a profit margin of about 20 percent. Resellers who opt for this program usually have the resources required to handle their customers' needs because Microsoft offers very little in terms of technical support. However, going solo as a Direct CSP Partner is a complicated process that could take about four months to complete. Direct CSP Partners must also meet the following requirements:
An active Microsoft Partner Network (MPN) ID
Be capable of providing 24/7 first level technical support
A Microsoft support plan (you must pass a credit check before purchasing a plan)
Have at least one managed service, IP service or customer solution application
Have a solid customer billing structure
Maintain at least one Microsoft Gold Productivity Competency
You have to be sure the commissions you earn as a Direct CSP Partner exceed your initial expenses. If you decide to work directly with Microsoft, you'll need a Microsoft Partner Network ID number (MPN). Then, you'll have to apply for a Microsoft Live ID. To qualify, you have to meet the billing and support requirements we referred to earlier.
Indirect CSP Partner
On the other hand, if you work as an Indirect Partner, the whole process is a lot easier. You can cut through the red tape and be ready to go to market a lot faster. You can buy all your SKUs from the CSP distributor and sell them to your clients at the profit you choose. You don't have to be a migration or support expert. Some CSP distributors, as Sherweb, offer professional partner support and white-label services that you can use to grow your business. They'll give you access to a business portal plus business guidance and flexible rates and terms. As an Indirect Reseller, you deal with your CSP Partner and not Microsoft. You can also rely on your partner's experience and infrastructure to do most of the heavy lifting. This scenario is by far the most popular, accessible and the fastest way to go to market. It's also a great option for resellers:
You can ramp up quickly
You can focus on your investment
You can evolve at a slower, more controlled pace
You can take advantage of your partner's services
MICROSOFT EXPECTS 80% – 90% OF CSP SUBSCRIBERS TO BECOME INDIRECT PARTNERS.
Microsoft Partner Network website
Which Model is Best for You?
Direct or Indirect?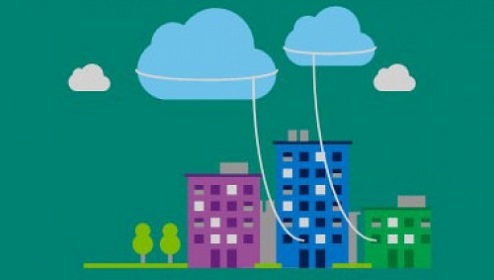 This question can be daunting if you don't know where to start. By purchasing from an Indirect Provider, you get a renowned mentor who can collaborate with you for customer support and billing. This model is great for businesses that want to focus on strengthening their cloud service offerings and invest more gradually in support and billing capabilities. Most MSPs or VARs rarely have the time, capital or resources to sell directly with Microsoft.
Why Go Indirect
As an Indirect Reseller, you get the infrastructure you need to sell through the CSP. You won't have to worry about set-up costs because your CSP provider has the systems and infrastructures in place to provide this level of support. This gives you more time to focus on your customer offerings and grow your business.
Questions to Ask Your Potential CSP Distributor
Services offered by Indirect Distributors vary. Take a close look at the providers in your area to determine which ones suit your needs. Make sure you get answers to these questions:
Does the distributor offer technical support?
Will they market your products and services?
Do they offer data migration?
Do they establish financing and credit terms?
Will they help you grow your business?
Do they sell additional products and services?
When Direct is a Better Option
If you'd like to be a Direct reseller, you'll have to provide 24/7 technical support and be able to bill your customers directly. Direct resellers usually have the necessary tools in place or are ready to make the substantial capital investments required for their business to become successful in the long term.
What You Need
As we already mentioned, Direct Partners run their own show. Make sure you're set up to provide the following:
Billing and Invoicing
You set the payment terms that are right for your business and create the cash flow model you're looking for. You're free to choose the billing systems and software you want to facilitate your customer billing relationship. You'll also prepare and send invoices to your end customers and maintain payment receipts.
Support
You're responsible for end-customer support. Direct Partners have to design a go-to-market strategy to sell Microsoft cloud services and support managed services, add-on projects and additional services.
Incentives
As part of the CSP Program, you're eligible for Microsoft's program Incentives and funds. To be
admissible for the incentives, you have to meet the following criteria:
Be an active Microsoft Partner Network (MPN) member
Have a valid Cloud Distributor Agreement for Distributors and/or a Reseller Agreement for Resellers
Be a Managed Partner on Microsoft's FY16 Managed Partner List
Be enrolled for incentives before the end of the fiscal year
Licensing
You'll have to manually manage your licenses through the Microsoft Partner Network Center rather than rely on provisioning them through your provider's partner portal.
We cannot stress this enough. Microsoft's CSP program can help you drive stronger customer relationships and engagement, increase your profitability and streamline your revenue and growth for years to come. And you don't have to start from scratch.